Healthy Holiday Swaps from Cece's Veggie Co.
We're all well aware of the 1- 2 pounds the average American puts on between Thanksgiving and New Year's Day. It's hard to pass up that beloved sweet potato pie and mac-n-cheese.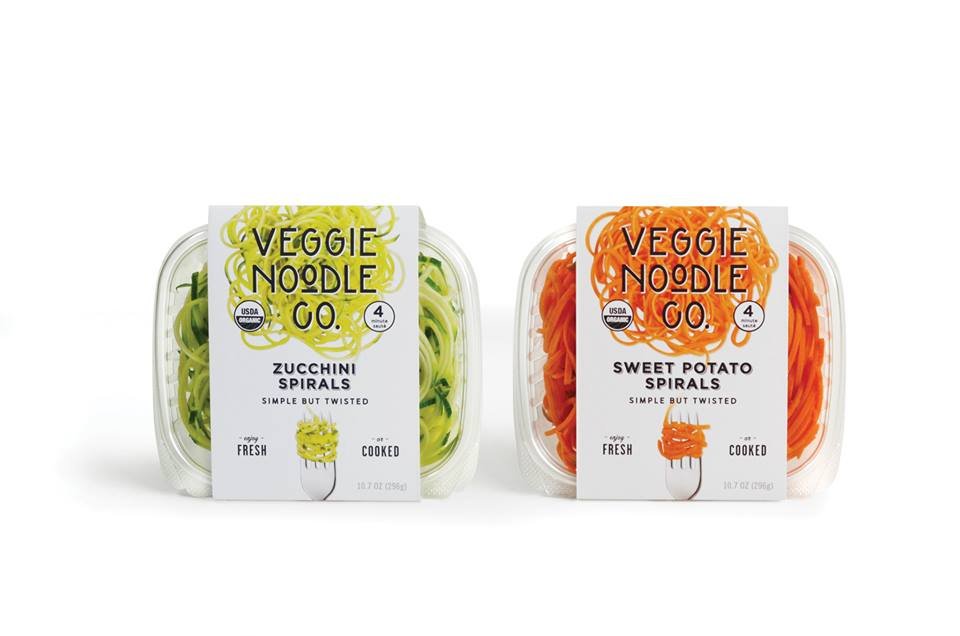 However, there are small swaps you can make to your menus that will save some calories and carbs without sacrificing taste. Cece's Veggie Co., producers of "simple but twisted" spiralized and riced organic veggies, offers a few simple swaps to help you stay healthy this holiday.
Pasta
Healthy Swap: Cece's Veggie Co. Organic Zucchini Noodles and Veggiccine
Many families start the holiday feast with pasta, but you can get a similar taste and feel with zucchini noodles. Just add your favorite sauce to Cece's Veggie Co. Zucchini Noodles or Veggiccine (fettuccine style zoodles) and you'll be starting your meal off with antioxidants, vitamin C and fiber instead of empty carbs. Zucchini also improves digestion, so your tummy won't feel bloated right at the start of the meal.
Sweet Potato Pie
Healthy Swap: Cece's Veggie Co. Sweet Potato Noodles
Skip the sugar bomb side and substitute with Cece's Veggie Co. Maple Bourbon Glazed Sweet Potato Spirals Cranberry Bake or just sauté the noodles with some coconut oil or ghee, maple syrup and a sprinkle of cinnamon. Sweet potato noodles (or spoodles, as we like to call 'em) are loaded with antioxidants and vitamins A and C, so they keep you from feeling icky. You won't miss that feeling or the sugary side at all!
Mac-N-Cheese
Healthy Swap: Cece's Butternut Shells & Cheese
A remake of the classic mac and cheese made with pasta, Cece's butternut version is gluten-free and offers fresh, 100% organic butternut squash cut into elbow-style shells, perfect for cradling the organic cheese that accompanies the squash shells. Cece's offers both a dairy-based cheddar cheese sauce and a vegan cheddar cheez option, both prepped and ready to heat-and-eat with no additional ingredients required. The vegan Shells & Cheez sauce is the first organic vegan "cheese" sauce for pasta on the market!
Cece's is your personal sous chef, prepping 100% organic spiralized noodles and riced veggies that go from pan to table in 8 minutes or less. Now, you can have those zoodles in a flash without the mess and clean up. Cece's veggies can be enjoyed raw, sautéed as a grain alternative, and in salads, soups and more. With Cece's it's now easy to add fresh veggies to every meal or swap in veggies for pasta and rice for a fraction of the carbs and calories.