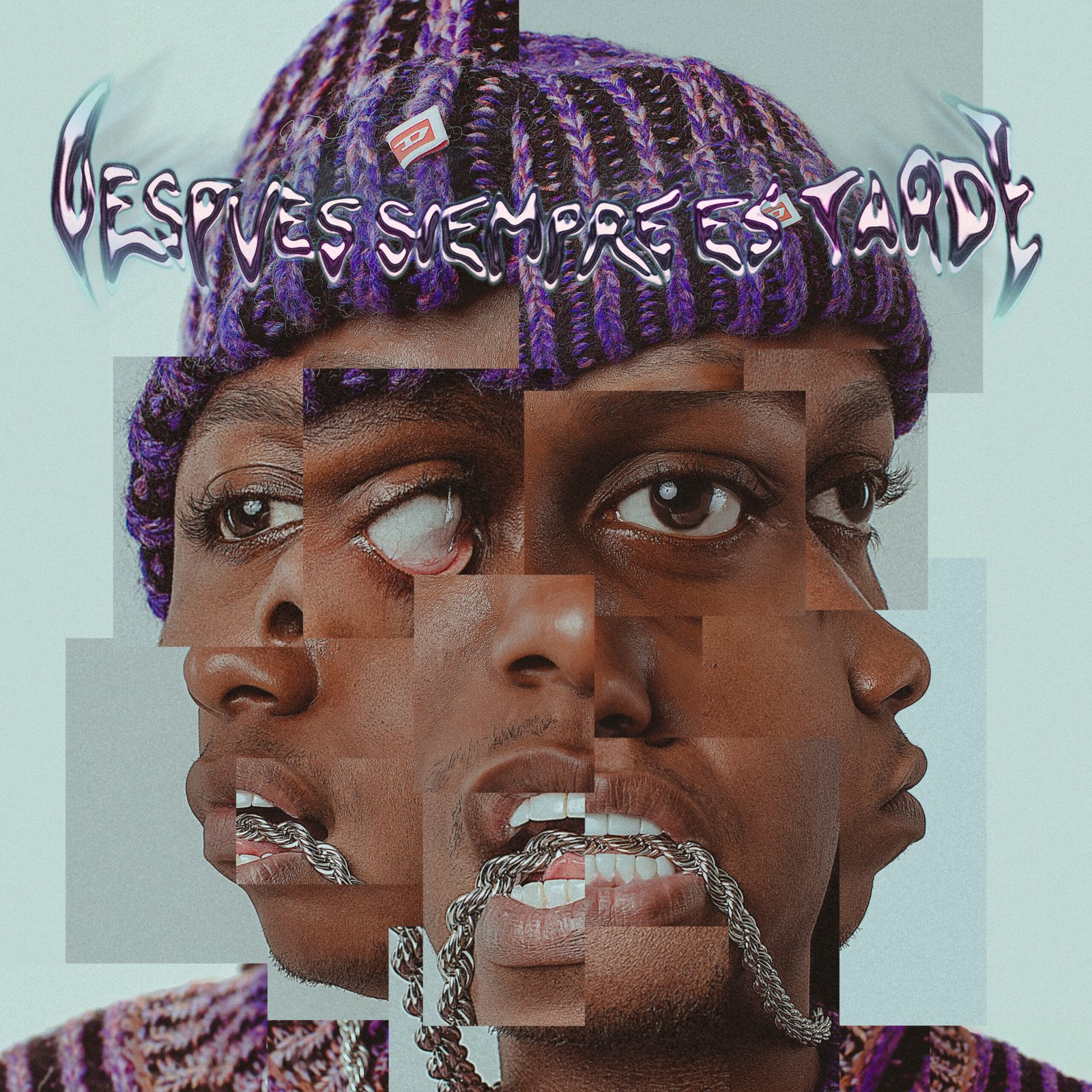 Artist Joyce Santana's New EP, Despues Siempre Es Tarde, Showcases The Hottest Rising Talent In Puerto Rico
The wide-ranging Rimas Ent. artist shares an 8-track effort filled with collaborations with Puerto Rico's most promising up-and-comers, including Alejo, YOVNGCHIMI, Ankhal, and others.
Able to navigate any kind of beat while leaving a mark with his lyrical prowess, Joyce Santana is one of the standout talents in a flourishing Puerto Rico music scene. Today, the Rimas Ent. artist celebrates that scene with his new EP Despues Siempre Es Tarde. The EP kicks off with a solo track, "Sierra Leone," a subdued, yet confident ballad, and ends with the bombastic solo standout "Las 6 En Miami," but the 8-track EP mainly showcases Joyce's range, emphasizing his chameleonic ability to mesh with a variety of tempos, sounds, and artists.
On "Por Las Noches," Joyce trades melodic bars with Alejo and Remers over a snappy reggaeton beat, while the popular single "Sin Limite" finds the emcee going toe-to-toe with Ankhal over a bass-booming trap beat. Joyce performs a lovelorn duet with Lula Miranda on "Mordía," and raises a glass with Totoy El Frio on the recent single "One Shot." With an additional appearance from YOVNGCHIMI, Despues Siempre Es Tarde is available everywhere via Rimas Ent.
The action-packed Despues Siempre Es Tarde is Joyce's latest in a run of high-quality EPs. Earlier this year, Joyce shared A Quien Pueda Interesar EP, home to the regretful "Tu Canción" ft. Amarion and "Besties" ft. Young Miko. "Besties" has become a fan favorite in Puerto Rico, and Joyce dedicates the last track of the Despues Siempre Es Tarde to teasing the song's remix. Featuring an encore appearance from Young Miko, plus new verses from YOVNGCHIMI and Villano Antillano, the "Besties" (Remix) arrived on September 1st.
Last summer, Joyce shared Nadie Se Salva, a strikingly versatile 5-song EP. Nadie Se Salva is home to  "BabyMama," which inspired a supersized posse cut remix. A fiery mix of reggaeton and modern R&B sounds, with guest appearances from heavy-hitters Farruko, Luar La L, Myke Towers, Eladio Carrión, and Ñengo Flow, "BabyMama" (Remix) already has over 8.7 million views on its YouTube audio and over 7.4 million streams on Spotify since its release in late December. In addition to Puerto Rico, the remix has reached YouTube's trending chart in markets like Spain, Chile, Colombia, and Peru.
Joyce is currently preparing a new album to follow in the wake of his momentum-building EPs. Armed with his notebook of bars and a willingness to experiment, he's ready to put the worlds of hip-hop and reggaeton on notice. Stay tuned for much more from Joyce Santana in the near future.
Buy or stream Despues Siempre Es Tarde EP HERE.
Background
A lyricist with a background in poetry and a love for all kinds of music, Joyce Santana is one of the most exciting emerging rappers to rise from Puerto Rico in recent years. With hits like the Twitter-viral "Vicky" and "BabyMama" under his belt, and co-signs from the likes of Farruko, Myke Towers, and Young Martino (the producer behind the megahit "Te Bote"), among many others, Joyce has a reputation for his thoughtful, braggadocious bars and flow that can tackle anything from reggaeton to drill to R&B. In 2021, the Rimas Ent. signee released his Nadie Se Salva EP, home to the buzzing single "BabyMama," and with appearances from Darell, Luar La L, and many more. Stay tuned for more music from the rising rapper in the near future