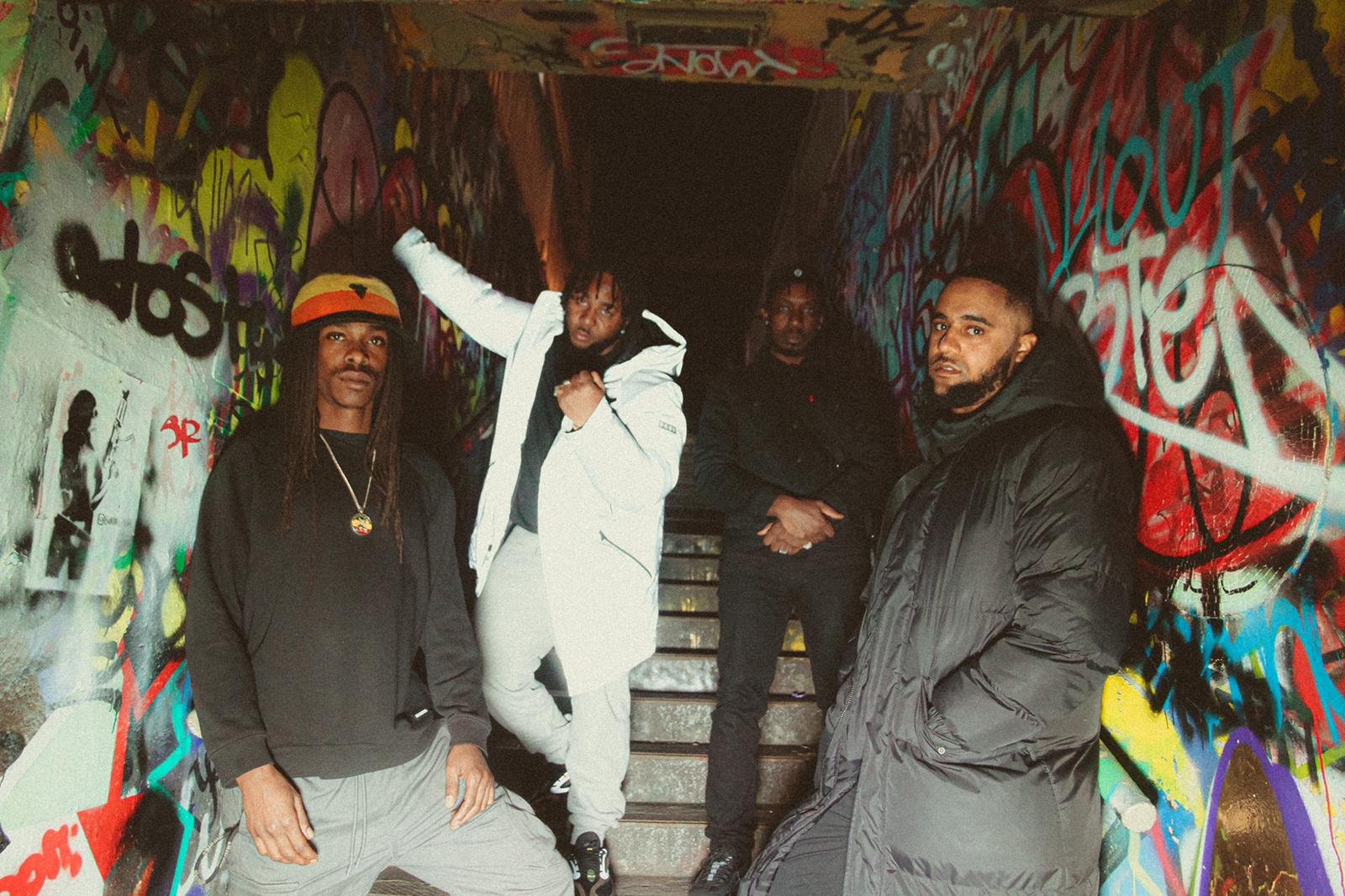 Blay Vision, Buggsy, Jammz, and Mayhem NOBD Assemble For The Avengers LP
Calling on all four corners — North & East London, Bristol, Birmingham — of grime, Buggsy, Jammz, Mayhem NOBD, and Blay Vision, aka The Avengers, have joined forces once again for the release of their charged-up project, The Avengers LP.
Drawing back to their grime roots for a once-in-a-lifetime link-up, The Avengers have created a charged-up project that varies in sound from start to finish.
Spread across 13 tracks of straight greaze, all of which produced by Gesher, Buggsy, Jammz, Mayhem NOBD, and Blay Vision, The Avengers LP gifts fans with the ultimate wheel-up worthy project to indulge in. Placing their refined pen game, punchlines, fire-flows, and renowned grit at the forefront of the tape, this LP nods to the genre's signature grit and fiery energy, taking fans on a nostalgic drive that weaves in a modern-day spin.
Accompanied by a set of trippy visuals for stand-out single, 'Megazord,' we follow the quartet on a journey from Birmingham to Bristol and London as each emcee assembles to deliver a slew of hard-hitting bars. Enriched with explosive energy from the offset, the boys connect for an indisputable banger!
Speaking on the project, The Avengers commented,
"The album was born off the back of their well-received Grime collaboration on FM Allstars Riddim, in March 2020. After the reception from fans, we decided to push forward with a whole project, which also acts as Birmingham's Mayhem NODB last ever project as an MC as he steps away as an artist and into an industry role."
Each housing an impressive catalog and collectively receiving love from the likes of BBC 1Xtra, Rinse FM, Complex, The Guardian, The Economist, Vice, and more, Buggsy, Jammz, Mayhem NOBD, and Blay Vision have all built weighted reputations within the electrifying world of grime. Paying homage to a genre that built the UK's current soundscape, The Avengers have landed with a bang!
Stream The Avengers LP on your preferred streaming platform now!