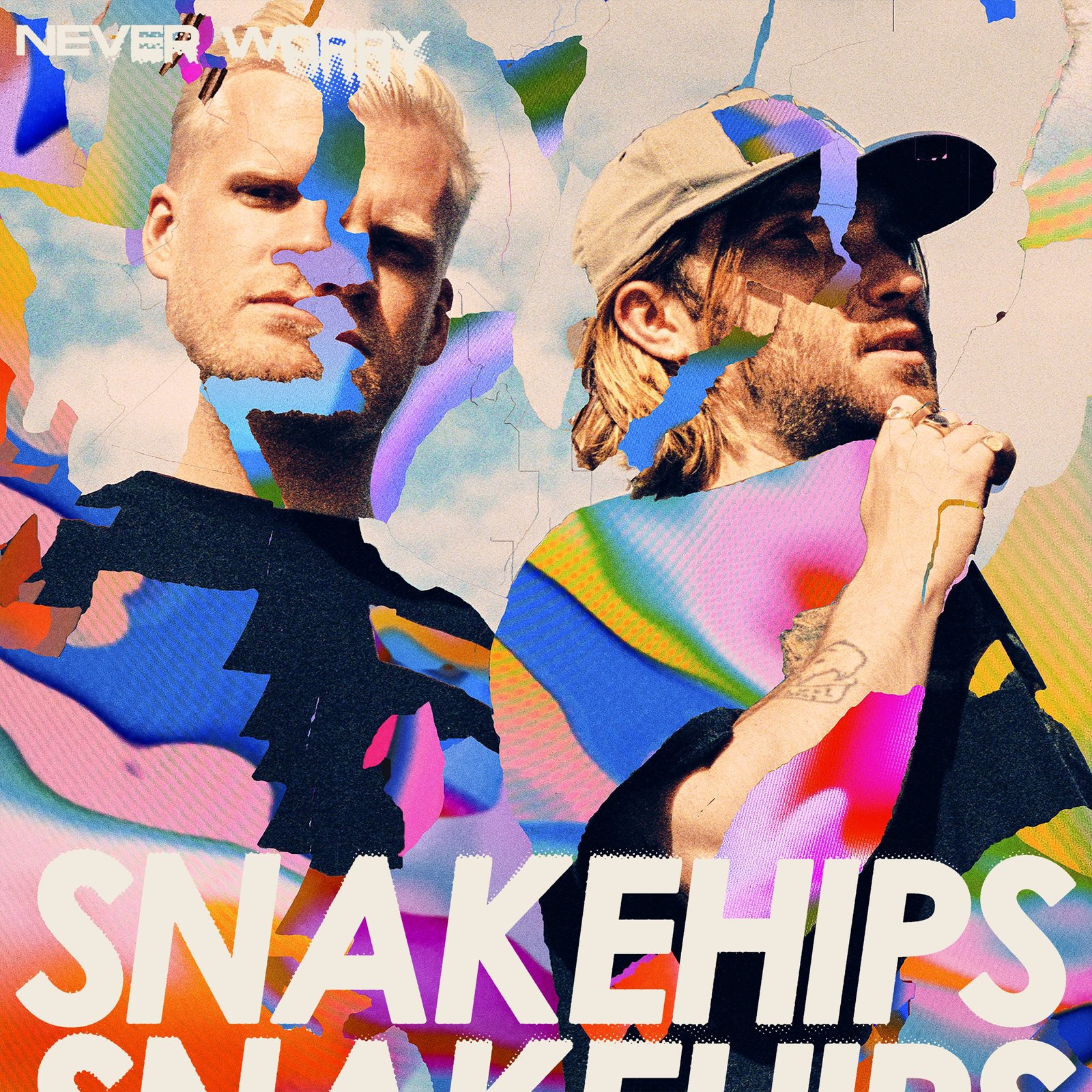 British Duo Snakehips Release Hotly Anticipated Debut Album: Never Worry
Internationally acclaimed and multi-platinum British production duo Snakehips' highly anticipated debut album never worry released on May 5 2023 via Helix Records.
The genre-blending project showcases Snakehips' ability to create magic with an all-star cast of supporting artists including Daya, Earthgang, BIA, Lucky Daye, Dckwrth, Tinashe, Kilo Kish, Nicole Millar, MadeinTYO, Rochelle Jordan, Tkay Maidza, AG Club and Bryce Vine. never worry is packed full of the duo's signature grooves within a fuzzy mesh of boundary-pushing R&B, hip-hop, and dance music, all paired with standout visuals from iconic mixed media artist Ruff Mercy.
From start to finish, never worry sees Snakehips' scintillating production wringing every ounce of star power from their roster of collaborators. Album opener 'Sometimes…' lays down a strutting disco stomp for Daya's sweet falsetto melody and Earthgang rhyming on the verse, before 'Deal With It' ushers in a dirtier, bassier vibe for Kilo Kish's sultry delivery. Album highlight 'Solitude', a Top 5 US Dance Radio chart hit, is graced with BIA's elegant tones over an Amapiano-inspired bassline, punctuated by harmonies from Lucky Daye, while upbeat single 'Show Me the Money' contrasts Snakehips' pounding and propelling production with Australian experimentalist Tkay Maidza's delicate topline melody. Their single 'Who's Gonna Love You Tonight' closes the album on a heartfelt note, with Tinashe lending her smooth vocals to the duo's airy, piano-led production.
Oliver Lee and James Carter from the storied UK production and DJ duo, Snakehips. With over two billion catalog streams over their career, Snakehips continue to evolve and connect with listeners around the world. Their philosophy is to never take things too seriously, yet always trust their own instinct. This dichotomy of emotional connection and a laid-back approach to life is harmoniously joined in their iconic and maverick sound. Snakehips find their groove within a fuzzy mesh of boundary-pushing R&B, hip-hop, and dance music.
Their 2015 mega-hit 'All My Friends' featuring Tinashe and Chance The Rapper turned Snakehips into household names. Accumulating 750 million combined global plays around the world, the track went platinum in the US, UK, Australia, New Zealand, Netherlands, Sweden, Ireland, and Norway. The song went gold in the US, Canada, Denmark, Germany, Chile, Switzerland, Sweden, and Belgium, and won the annual Ivor Novello Award for Best Contemporary Song.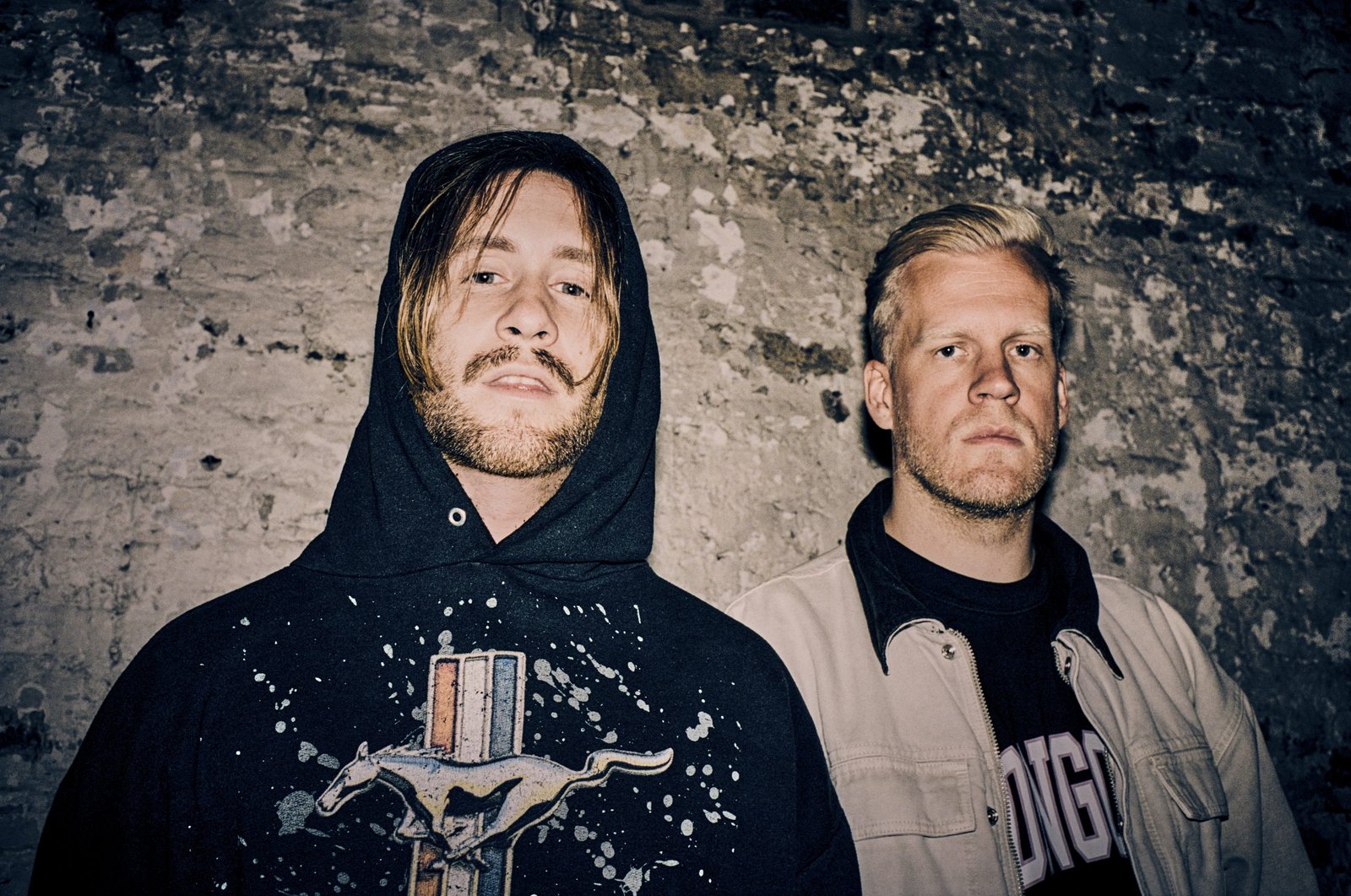 Snakehips have lent their irresistible touch to a number of trendsetting artists. They've had the likes of Aminé, Chance The Rapper, H.E.R., MØ, Tinashe, Rivers Cuomo, ZAYN, Anderson .Paak, A Boogie Wit Da Hoodie, Anne-Marie, and more all feature on their records, the pair constantly seeking out versatility in their work. Highlights from their extensive catalog include their beloved bangers 'Don't Leave', 'Either Way', and 'Cruel', along with the 4-track EP ​Forever (Pt. II). Whether they're making high-energy club hits or universally-relatable love songs, Snakehips creates their own form of musical escapism by subverting genres time and time again.
After years of discovering unique tunes for their performances on festival mainstages across the world, Snakehips found a new way to honor their love of sharing and creating music in 2021 with the launch of their club-focused label, Never Worry Records. The label is an exciting new chapter in the UK duo's knack for diverse curation—in its inaugural year, Snakehips released tracks with Earthgang, Armand Van Helden, Tchami, and Promnite, and shone a spotlight on bright new talent.
On their most fully realized artistic statement yet, Snakehips display their ingenuity, sonic evolution, and collaborative creativity throughout this meticulously crafted debut album. Years in the making, never worry was well worth the wait.