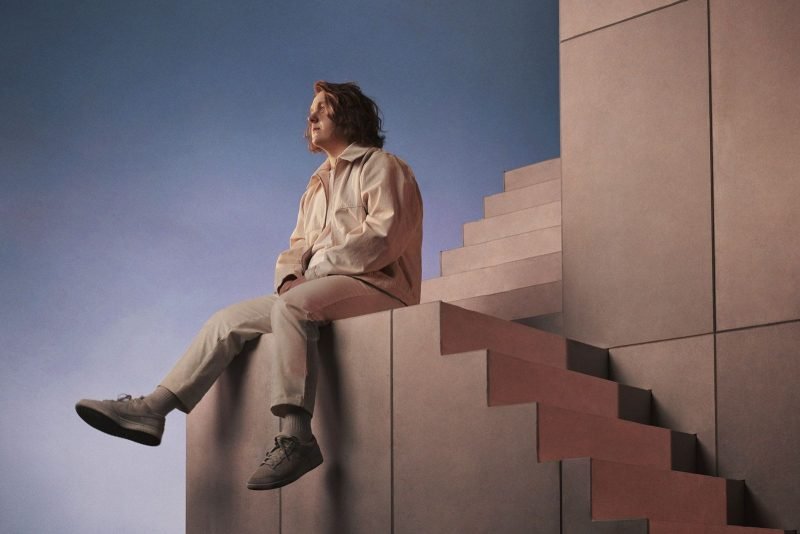 Lewis Capaldi Flips The Script On The Classic Breakup Ballad With Powerful New Single: Wish You The Best
GRAMMY Award-nominated, two-time Brit Award-winning, multi-platinum-selling singer/songwriter Lewis Capaldi shares his intensely personal new single "Wish You The Best" and its unforgettably moving video.
A poignant piano ballad exploring the life-altering impact of love and loss, "Wish You The Best" is the new single released from the 26-year-old Scottish artist's new album Broken By Desire To Be Heavenly Sent.
The latest in a series of singles showcasing his emotionally raw yet eloquent songwriting, "Wish You The Best" finds Capaldi reflecting on the end of a relationship and ultimately choosing compassion and generosity over anger and spite (from the powerfully soaring chorus: "I wanna say I wish that you never left/But instead I only wish you the best"). In bringing the track to life, Capaldi began by co-writing alongside acclaimed songwriter JP Saxe (Julia Michaels, FLETCHER) and GRAMMY Award-winning producer/songwriter Malay (Lorde, Frank Ocean), then completed the song at home in Glasgow. Revealing his extraordinary vocal range, Capaldi's voice shifts from tender serenade to full-throated belting as he channels all the anguish and longing and confusion that comes with losing the one you love.
Says Capaldi, "'Wish You The Best' came from the idea of a person you used to be with, telling you all this amazing stuff about their life, without you in it. It's a song about what we don't say to those people. I was fascinated by the things left unsaid, whether that be in a relationship or a friendship."
For the visual accompaniment to "Wish You The Best," Capaldi presents a heart-melting video all but guaranteed to induce a good cry. Directed by Phil Beastall, the video follows an older mail carrier named John and his faithful companion, a scruffy and sweet-faced dog called Willow. As the video unfolds, its cycle-of-life narrative shines a warm light on the devastating pain of loss and the redemptive power of love, infusing each moment with the kind of unaffected emotional truth that leaves a lasting imprint on the heart.
Capaldi's recent track, "How I'm Feeling Now" — a March release that arrived ahead of the April 5th global premiere of the Netflix feature-length music documentary of the same name. Directed by BAFTA winner Joe Pearlman (Harry Potter 20th Anniversary, Bros: After the Screaming Stops) — and created in partnership with award-winning studio Pulse Films, a VICE Media Group company — How I'm Feeling Now is an unflinchingly honest, all-access film capturing Capaldi at a pivotal moment in his career. The acclaimed documentary has garnered praise from The New York Times, Rolling Stone, Billboard and more.
In addition to "Wish You The Best" and "How I'm Feeling Now," Broken By Desire To Be Heavenly Sent includes the previously released singles "Forget Me" (a gold-certified smash that amassed over two million streams in 24 hours) and "Pointless" (a gorgeously detailed portrait of love's all-consuming power) with the tracks marking Capaldi's third and fourth consecutive UK No. 1 hits respectively. Made with longtime collaborators like producer/songwriter Phil Plested (James Bay, Bastille) and with hitmakers like super-producer Max Martin (Taylor Swift, The Weeknd), Broken By Desire To Be Heavenly Sent expands on the soul-baring songwriting of Capaldi's powerhouse debut album Divinely Uninspired To A Hellish Extent — a 2019 LP that propelled him from bedroom musician to global pop superstar, selling over 10 million albums worldwide.