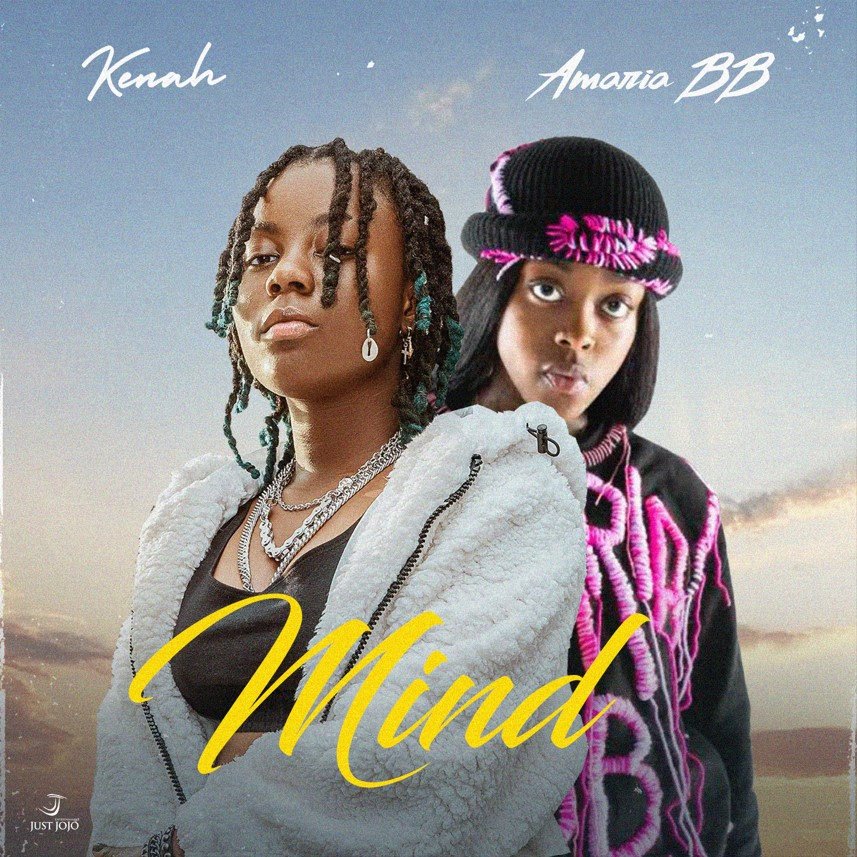 Nigerian Hitmaker Kenah Teams Up With UK Artist Amaria BB To Share Their Latest Anthem: Mind
Following a successful debut in 2021 that saw Kenah release an EP and a series of hit singles, the rising Nigerian star aligns with one of the U.K.'s most exciting new talents, Amaria BB with the sensational single "Mind."
A celebration of soothing vocals, sultry lyricism and international accents, the Kenah and Amaria BB make the perfect complementary fit in to one another's style. Littered with sweet R&B tones, steady Afrobeat groves and infectious synergy, "Mind" takes you to a place of soulfulness and contemplation.
Produced by Hulla Beats, rhythmic percussion, heart-piercing piano chords, soulful backing melodies and emotive synths, provoke the artists to deliver something equally as beautiful. Speaking on the topic of infatuation, Kenah and Amaria BB lyrically depict the "Mind" blowing topic, and feelings, of falling in love.
Having made an exceptional introduction to the music world with single "Plenty," alongside hit-maker producer Jaypizzle and Nigerian guitarist Fiokee (Tiwa Savage, Yemi Alade, Patoranking), Kenah has claimed a space of her own thanks to her soft, gliding vocals that sit as a hybrid of her choral experiences and the art of rap.
Daringly bold and energetic as it is smooth and sensual, Kenah's sound has an elegance and rarity to it that is refreshingly unique, seeing her supported with music gatekeepers including DJ Edu, Jeremiah and DJ Davda. Partnering with an equally bold, ambitious and intoxicating talent that is Amaria BB, brings Kenah into a whole new world of discovery.
Skyrocketing in to stardom, Amaria BB had a phenomenal 2021, rising to fame on TikTok and Instagram before releasing breakthrough track "Slow Motion," which amassed over 10 million views and saw her signed by Columbia/Sony. After the success of the release she collaborated with Jamaica's man of the moment "Skillibeng" on hit "Fundz," hit the music news headlines and topped the polls as a breakthrough artist of the year in the U.K.
Demonstrating their unique prowess and a coming together of divine musical qualities, Kenah and Amaria BB deliver "Mind."