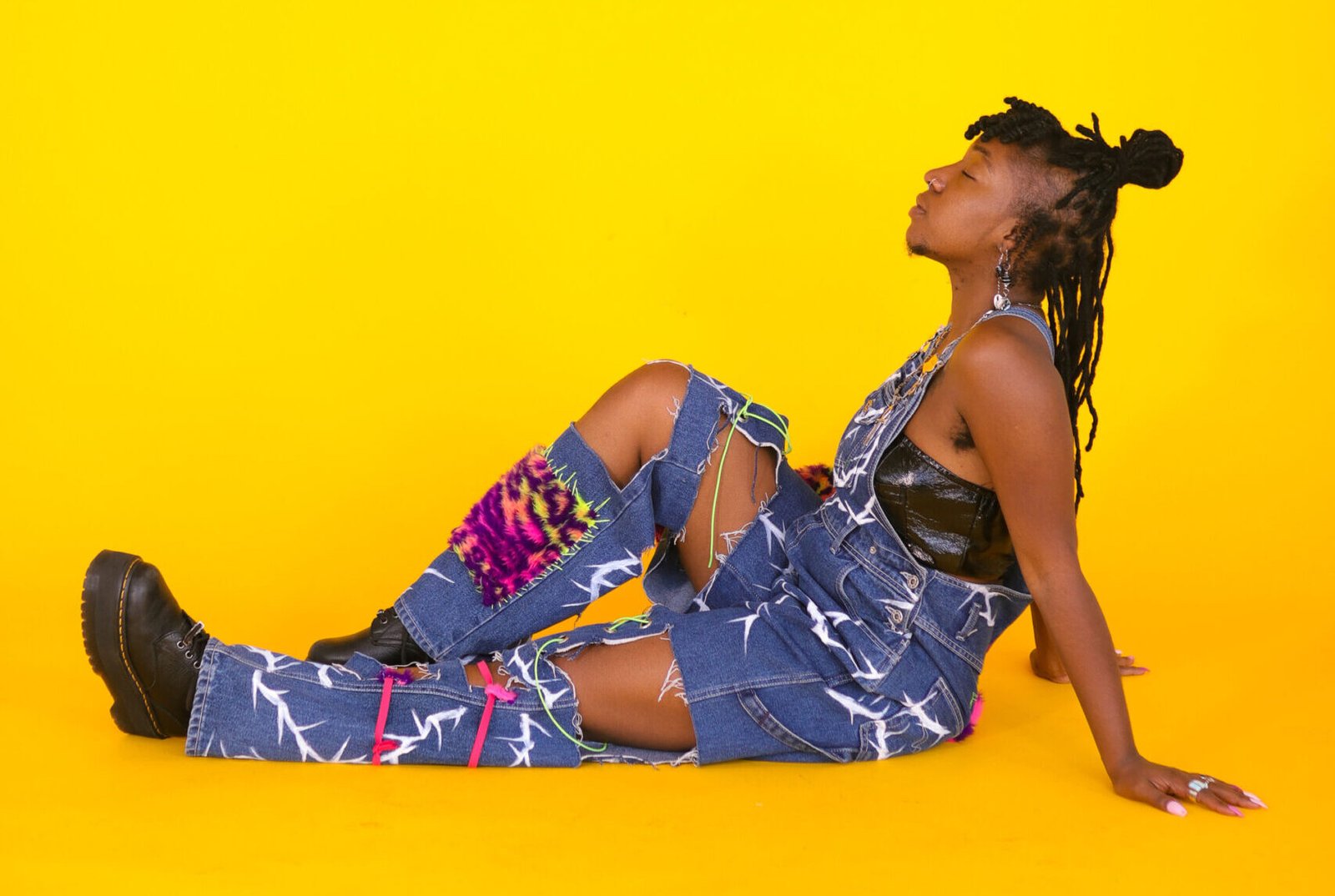 TU3SDAY Joins Disability Empowerment Programme And Drops Debut Single: Evil Eye
Anticipating an exceptionally refreshing debut EP Love + Rage, vibrant newcomer TU3SDAY catapults on the scene with earnest debut single Evil Eye released independently via Virgin Music's distribution service.
Channeling their experiences as a black, queer, femme non-binary, and Disabled musician into richly colorful productions and consciousness of space for themselves and others, TU3SDAY, aka Jae Tallawah, is a breath of fresh air in an industry constricted with binary. Drawing from the textures and rhythms of the gospel, reggae, garage, boom bap, and D&B, TU3SDAY creates delicious soundscapes that warrant a surge of confidence and a heavy splash of euphoria.
Since developing the language of production on a course at Birmingham Symphony Hall in 2019, TU3SDAY is already starting to make waves with a midweek mix on BBC West Midlands and bringing their affirming multi-genre energy to the Bristol-based Harbourside Artist Management's Disability Empowerment Programme.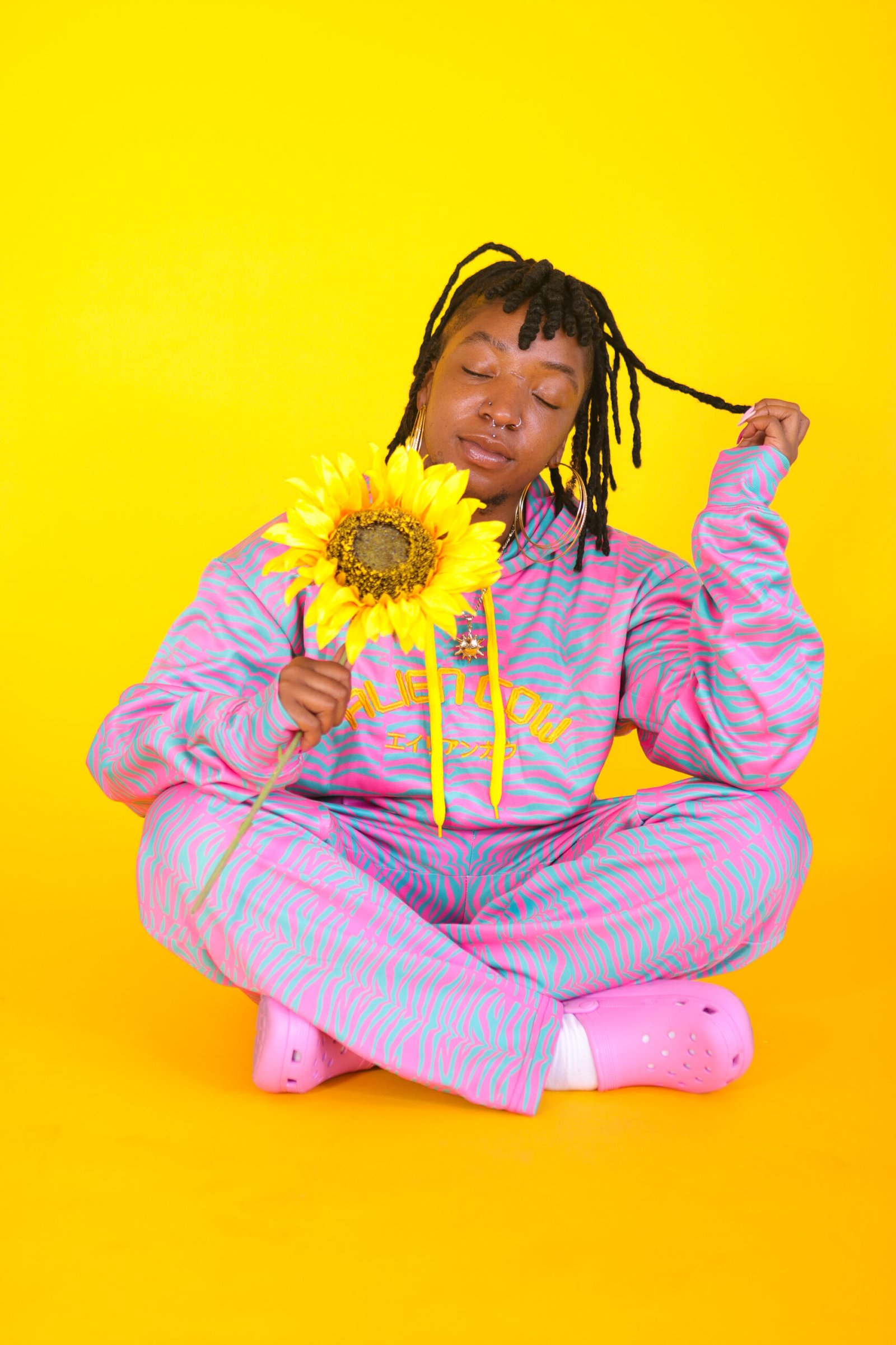 The Birmingham-based producer, vocalist, and DJ details their optimistic outlook on the opportunity; "I am so gassed to be part of the DEP programme! The news that I had been chosen for the programme came off the back of my second DYCP rejection that would've really helped me take the next step in my practice as an artist. When you are a Highly Sensitive Person, living with both BPD, Bipolar 2, sensory processing disorder and dyslexia, finding the emotional resilience to handle rejection can be really difficult. This support from Harbourside has not only reshaped my outlook on the possibilities of my creativity as an artist but has also done wonders for my mental health and caught me at a critical point that already has been – and will continue to be transformative."
Rising star TU3SDAY now shares their abundance with first-ever release of Evil Eye. The first single to drop from their upcoming EP, TU3SDAY has been working on each track since 2018. Now molded to perfection for the world to hear, Evil Eye makes for a drill-infused groove and what TU3SDAY describes as "a mantra in response to negative experiences I've had in friendships and the difficulties of building relationships when interpersonal skills do not come naturally."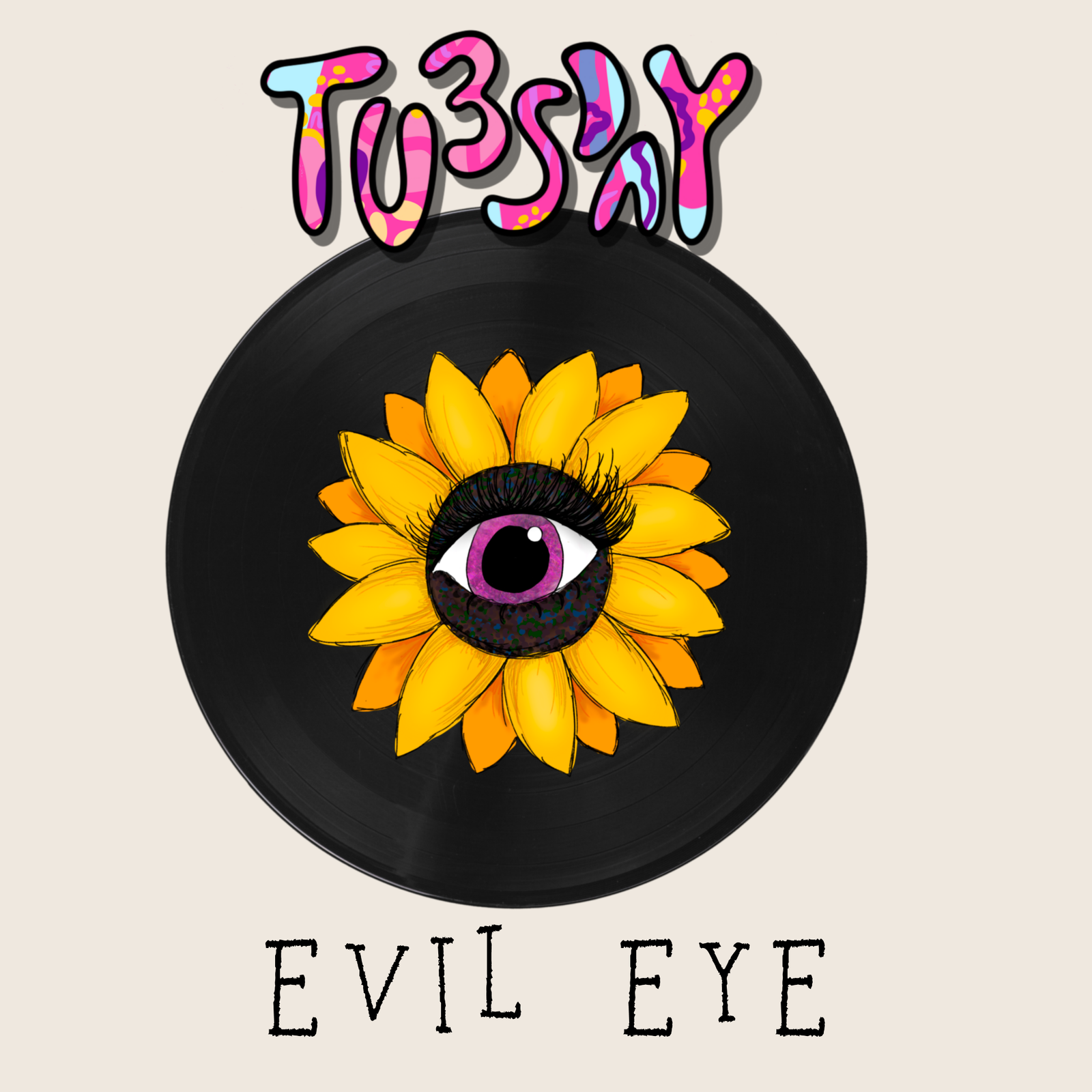 The singular Evil Eye teases an impressive debut EP co-produced by Mono Joe and Meg Lightheart. TU3SDAY describes their thoughtful and meticulous methods behind the project; "Reworking songs is a big part of my process and approach when it comes to music. The songs that you hear on the project were birthed after I started in the studio with Mono Joe. The demos had lots of sounds and disjointed ideas because I was trying to fit my sound into a specific genre – rather than just making music that I love.
"We sat down together and refined and co-produced them into a cohesive sound. This EP name is inspired by and dedicated to Meg Lightheart who was the first person who introduced me to love + rage. (It's not always love and light, rage is a valid and essential expression)."
Boasting unmatched melodic energy that demonstrates an impeccable and experimental production prowess that amplifies their lyrical flow, TU3SDAY is set to instantly captivate the scene with their boundary-breaking messaging and artistry.