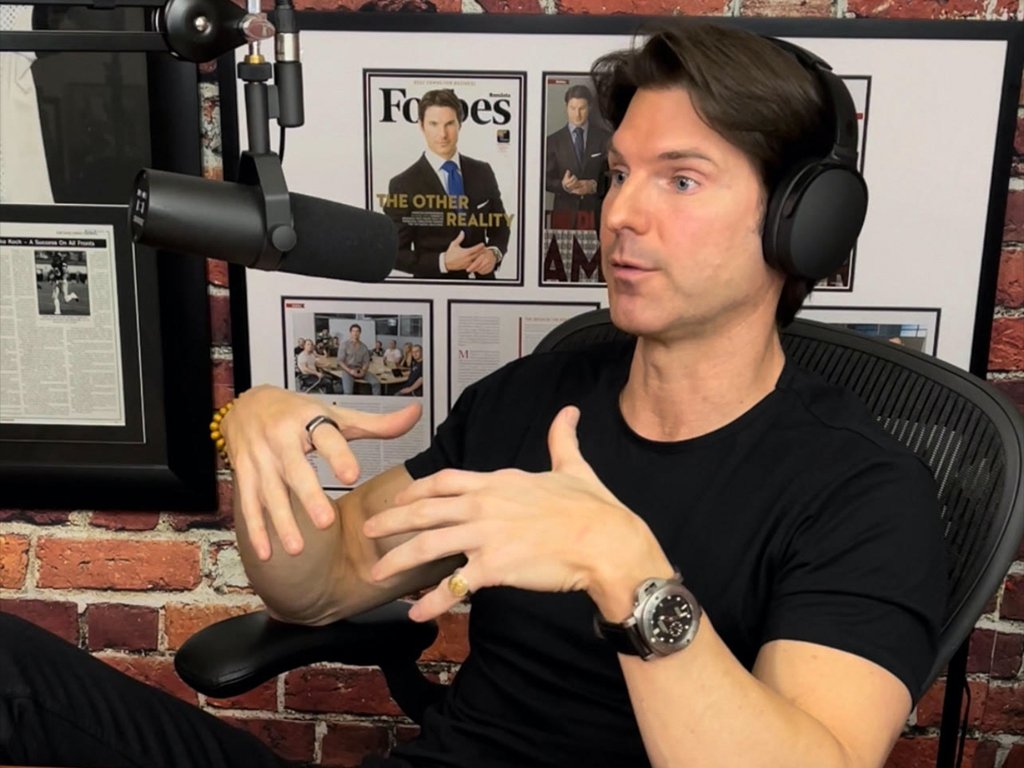 Get To Know Michael Koch: Tech Entrepreneur Who Is An Originating Pioneer Of AI, Machine Learning, and SaaS Industries
Michael Koch is a tech entrepreneur who is an originating pioneer of the Artificial Intelligence, Machine Learning, and SaaS industries.
He is the co-founder and CEO of HubKonnect, an artificial intelligence platform that utilizes big data to help small businesses market and grow their sales revenue. In addition, Michael is the chairman of the QSR AI Research Lab and founder and chairman of Koch Global Ventures. Michael's expertise lies in developing new ventures and high-performance tech platforms that scale rapidly, securely, effectively, and globally.
He brings his experience as an entrepreneur, visionary, investor, and operator to every deal in Koch Global Ventures. As a tech mogul in the AI space, Michael has built companies that have delivered digital services to top global brands like P&G, Visa, FedEx, McDonald's, Pepsi Co, Mars, Campbell's, Nike, AT&T, and Microsoft. With a keen understanding of business vision, global delivery processing, and cutting-edge technology, he has been able to accelerate growth for various businesses and clients, as well as his portfolio of privately-owned companies.
As Chief Executive Officer of HubKonnect, Michael is dedicated to delivering AI, data-driven local marketing plans to every franchise owner in the world. HubKonnect's award-winning continuous learning AI platform provides an integrated marketing platform that helps franchises and multi-unit organizations leverage targeted data to maximize sales-building opportunities. As former Captain of the Wake Forest University football team, Michael understands the leadership needed to excel and win in athletics and business. Michael's favorite quote is, "The speed of the leader determines the rate of the pack" and there is no doubt he sets a tenacious pace for his companies and employees to follow.
We interviewed Michael about helping companies strive during the pandemic, what brought him into AI, becoming the CEO of HubKonnect, and more.
The restaurant industry continues to face severe challenges during the on-going pandemic. In the United States alone, 110,000 establishments closed and nearly 2.5 million jobs were erased from pre-pandemic levels. According to the National Restaurant Association, restaurant sales dropped by $240 billion from an expected $899 billion. Restaurant brands are taking action to preserve their business, improve customer loyalty, and unique market to their local customers in a new reimagined way. How is HubKonnect helping restaurants thrive in the new COVID-19 pandemic normal?
In today's world, it has never been a more important time for companies to engage their community at a local level and build authentic connections from there.  Due to the ongoing pandemic, consumer behavior is constantly changing. For example, working from home has altered commuting patterns and therefore consumer purchasing behavior in a drastic way. That is where my company, HubKonnect, comes in. We are currently in the middle of a unique time in the AI and big data space– the companies that win locally in the next 2 years will become the industry leaders and ultimately win the next decade.  We are now able to take millions of constantly updating local data points in one small specific geographic location or trading area, and provide our small franchise restaurant clients with individual data-driven Local Store Marketing (LSM) plans based on what is going on in real-time.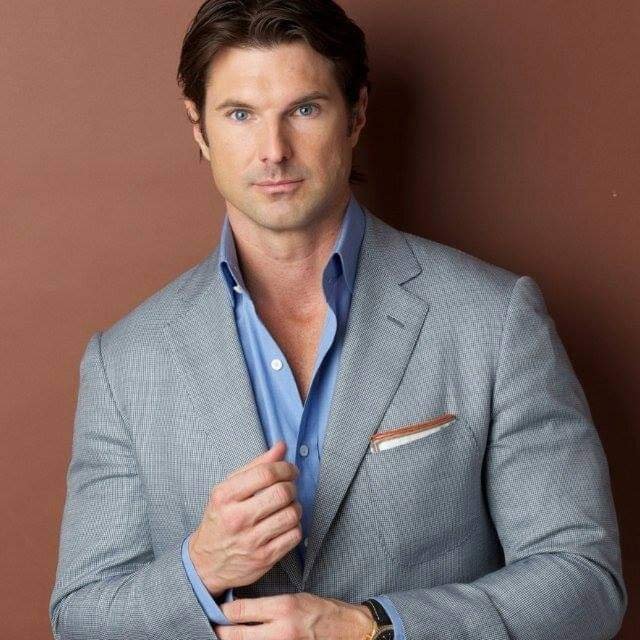 With the HubKonnect platform, individual franchise restaurant owners can identify their business objective for their specific location and use our AI brain to instantly synthesize all of this data for their specific location and ultimately create the best local marketing programs and tactics. The HubKonnect platform offers a sophisticated ecosystem that recommends consolidated marketing calendars which highlights the best day to execute the recommended tactic. In addition, our HubKonnect system then recommends the optimal data-driven channel, then immediately links to the right smart assets for the recommended data-driven tactic to drive the business objective.
Whether it is sales, transactions, delivery, hiring, or delivery mobile app usage, HubKonnect helps franchise restaurant owners/managers tackle everything at a local level.  The HubKonnect platform offers a continuously learning AI algorithm in which the system gets smarter and smarter with every marketing plan created for the location. In addition, HubKonnect pulls data from POS system and puts it into our platform's AI brain through our custom built API's so for the first time we can see the performance of the tactic and get a true ROI for Local Store Marketing.  HubKonnect has become a powerful technological tool to help businesses grow and quickly adapt in these uncertain times.
What inspired/motivated you to get into AI?
I have always prided myself as a tech founder and entrepreneur who is focused on pushing innovation forward. In my mind, there is always a better, smarter, faster way to do things and I am dedicated to working tirelessly to get to the next better, smarter or faster solution technology provides.  I've founded several tech companies over the course of my career and have been fortunate to work with some of the top brands in the world like P&G, Visa, and McDonalds. When I worked with these companies, I led their digital consolidation and migration by creating innovative digital strategies. The more I learned about their data, how it is stored, and how it's utilized, I was intrigued in finding ways to process this data in an unbelievably fast manner and create new tech capabilities.
This desire to do things smarter and faster ultimately led me to Artificial Intelligence. So to gain knowledge and understand what AI can really do, I fully immersed myself in tech. I met with the greatest minds at MIT and Stanford and built out a whole AI division to work on complex algorithms, machine learning, and neural networks.  I saw the power of what it can do and created real-world applicability. I have an innate passion for building new things and great teams that solve problems. This passion drove me to take world-class technology and put it in the hands of restaurant franchisees who are true entrepreneurs and solve their real-world business issues.  I would say that most companies build AI for their benefit.  At HubKonnect, we focused on building AI to benefit others and help small franchise restaurants make more informed marketing decisions based on their local trading area.  This is why we are working with the world's leading retailers and quick-service restaurants across the U.S.
Where do you find passion?
My passion is a direct result that comes from loving what I do, providing others with opportunities to change their life, and always focusing on what challenges me and excites me.  I pride myself on never being outworked and I have been given a gift where I love the daily grind of building a business. I've seen how success and money can sometimes make people lax, so I strive in my daily life to do the opposite. This means I conquer the hard things – I do 4AM ice baths, I fast 20 hours a day for cognitive performance, I lift heavy weights daily to spark neurons, and live a very minimalistic, spartan-style life. This allows me to hyper-focus on my company and building optimal solutions for my clients.
Their success is my success and I take that very seriously.  That makes me jump out of bed every single day with an indomitable passion for greatness.  I made a decision a long time ago that I wanted to focus on being great instead of being famous.  Building technology behind the scenes for the biggest brands has been something that I have quietly done over the last decade. This passion drives me in every single thing I do.
How & Why is HubKonnect better than any other solution in the market? Nearly every industry has a set of top players who compete against each other– How is that different in your industry?
I will try to be modest.  The short answer is our combination of unmatched local store marketing expertise fused with sophisticated data analysis and artificial intelligence that uses millions of data points to create localized marketing projects/plans for restaurant chains across the U.S. In addition, hard work, dedication, a focus on innovation, creating a streamlined, user-friendly platform that is supported by.
The long answer is that our AI technology and platform doesn't have much competition because we are quite ahead with our proprietary centralized AI solution Hub. Our platform enables other big tech solution platforms to integrate into our system. Some may consider Oracle as a competitor, but instead, we look at them as a key client partner.  The same goes for other platforms in the Quick Service Restaurant business: Agency Holding Companies, Top Digital Asset Management Systems, and other data source solutions all integrate with the HubKonnect platform.  Overall, we have our lane in which our expertise lies in Local Store Marketing and providing franchisees with the best and latest data and tactics they need to locally and strategically market to their customers that drives revenue growth. We play nice and use our Local AI Brain to build the ultimate LSM ecosystem for our clients.
HubKonnect has become the leading solution in the LSM space because of its fusion of Local Store Marketing expertise, Global Retail experience, world-class technology, and proprietary AI capabilities.  Knowing the industry so well, we are able to build real-world tech that solves business problems for top brands. In addition, I was blessed to assemble a dream team of my former employees over the years to push the boundaries of digital innovation and AI technologies and ultimately build innovative neural networks.  This  HubKonnect tech team has previously worked for silicon valley behemoths like Google, Meta, Adobe, Oracle, IBM.
Last and certainly not least, I will say that HubKonnect is such a dominant  LSM AI tech company in the QSR space because of my great co-founder, Kathy Hartman, and top Executive Advisor, Kevin Newell. Kathy previously ran local store marketing at McDonalds and Kevin was the Global Chief Brand Officer there as well.  I had the privilege of working directly with them there and the industry expertise they bring to HubKonnect is unrivaled. This gives us the LSM Expertise and cutting-edge AI data-driven capabilities.  The perfect fusion for success.
How many clients does HubKonnect currently have? (Range # is fine)
We have thousands of clients across the U.S. while working with some of the largest Quick Service Restaurant Brands in the world. More specifically, we work with 5 of the top 10 QSRs and continue to grow and expand even more in 2022.
What are some tips you would say helped you scale HubKonnect over 72 months without venture capital? 
I really believe that to build things the right way, for the right reasons, you must have the freedom and independence to take unprecedented chances, implement big ideas, and be agile enough to evolve your roadmap to meet your client's needs.  To do this I feel you need to be completely independent of the Traditional Silicon Valley VC's. Even as a CEO, once you take a single dollar from someone, you now have a boss and can't always do things the way you feel they need to be done.  To have startup success, when you are investing your own money, putting it all on the line, boils down to 5 simple things.
1. Believe in yourself and your vision.
It's the only way you will get top employees, developers, and clients to follow you in the early stages of your business.  It takes an unwavering dedication and belief to land that first client. But once you start closing major client deals, invest right back into the vision and the business to continue to build and evolve your solution.  The key is putting off short-term gratification to make sure you accomplish a longer-term vision.  Times get hard and the only way to get through it is believing in you.  If you don't, no one will.
2. Invest in the right people, and then automate their talents and scale to expand their reach and capability.
When people ask me what I do, I say "I scale technology and humans."  Tech startup success is based on finding the perfect ratio between people and automation and that is what we have done with HubKonnect, which has allowed us to become the #1 AI platform for Data-driven Local Store Marketing in a matter of several years. Great people help you accelerate your vision and processes to handle growth and scale.
3. Never lose the startup mentality and always work hard.
Master the art of being  "aggressively patient". Build a company culture where everything is earned, every client is cherished, every dollar matters, and we work day and night to continue to drive innovation.  No matter where it comes from, the best idea always wins.
4. Embrace real Independence as an entrepreneur.
If you don't have to take outside capital from third-party investors, don't. This will enable a business owner to be truly independent and never need to ask for permission.  I always say that once a founder/CEO takes venture capital, they immediately get a boss and innovation can be instantly stifled.  Invest in yourself and your own businesses – When you put in your own money, you look at dollars differently and often will invest only in the areas that will drive client success through technical innovation. It becomes a burn the boat mentality.  There is only one plan. That is a success. I believe there is nothing more powerful than a CEO who is all in with his own money and doesn't have to answer to outside investors. It's how great things are created and true innovation is built.
5. Always lead from the front in both good times and hard times. As CEO, I never ask someone to do something that I wouldn't do. There is no job too small, no task too hard, a real leader rolls up their sleeves and gets to work alongside their team.  From all-nighters to weekends at the office.  The speed of the leader determines the rate of the pack.
Name the top 5-10 services your AI company provides to clients in 1-2 sentences to help our audience better understand your innovative platform. 
What is powerful about our services is that we connect them all to create a customized Total Solution and LSM Ecosystem for our clients.  Our Key components are:
HubKonnect Platform and AI Continuous learning Brain: Trading Area Analysis, Idea Database, Consolidated Marketing Calendar. 
Digital Asset Management – House our client's assets. Single Sign-on can go from HubKonnect idea right to the appropriate smart asset.
Digital Production Studio – Asset and Template creation.
Data Science & Insights –  Look at performance, data, and always have business insights to drive platform and tactic improvement.
Mobile App/Offers AI Integration: Integrate with client Mobile App.
LSM Support/Expertise;  HubKonnect Advisors support our users through our platform, chat, and custom Support center.
Custom Application Development – To build key or missing components of the client ecosystem.
How is HubKonnect different/better from others:
We are different because we realized with our technology that 'the whole is greater than the sum of its parts."  There are currently no true competitors in our space because we provide a unique interconnected LSM ecosystem with data, digital asset management, our design studio, data science team, all connected to a centralized AI-enabled ecosystem for small restaurant franchises to target, market, hire and connect with their communities in a hyper local manner.  Through a single sign-on our users can access all the tools and capabilities they need in our Hub.  Our technology and client roster are light years ahead of any current development initiatives our there right now.  No one has the capabilities to bring this all together into one centralized platform and that is why we have quickly ascended to one of the hottest companies in all of the technology.
We are swiftly approaching five years (end of 2022) in business which is a rarity for an AI Technology company, we have won awards for our HubKonnect's proprietary AI-enabled algorithm  My different approach for HubKonnect was to assemble an incredible team and then develop a truly sophisticated AI software and ecosystem unlike any other and then scale it. Sounds simple enough right?
Some CEO's like to talk a good game before they have done anything, I am a leader who puts his head down, builds a great company, with great people, amazing clients and now ….and only now that we have successfully done that, we can talk about it; I am a strong proponent of building first and then sharing results.  I am a believer in "dont talk about it, be about it".  But now the world will hear a lot more about Hubkonnect based on real success and what we continue to provide our clients. If you think what we have done in the past 5 years is impressive, wait till you see what we have planned for the next 5.
Where do you consider to be home? Is there a specific place that inspired your pursuit of tech?
The concept of my home has always been fluid. Over my business career, I have lived in over 12 countries around the world. All of these homes around the world have inspired me in different ways.  My ideology has always been to be geographically flexible and be able to move and go anywhere at any time in case my businesses or a new project needed me. I believe this provides me a competitive advantage as an entrepreneur. When you say "home", I only think of my parents house in South New Jersey where I grew up, dreamed big as a kid and my parents told me to dream big and want to experience the world, and live out my aspirations.  As I reflect on my travels, think my inspiration in technology comes from many places, but I became technologically fearless with my teams and development centers from my time working in Eastern Europe. Their technological capabilities are unrivaled and I truly felt that we could solve any issue technologically because of their brilliance.
When did you first get into AI specifically? 
In 2013, I began building an AI Machine Learning Platform for the McDonald's Executive team to instantly process vast data and reach decision points faster, smarter, and in a real-time environment. At that time, people thought AI was new in F50 Boardrooms and some thought AI was the terminator coming back from the future. I had to evangelize how AI could help people's lives and their organizations to analyze/synthesize data and provide a data-driven output. Being early, I am proud I had a hand to help shape the AI narrative of what AI really is and how it can help businesses make smarter decisions across operations, marketing, supply chain, and HR.  From that point, I have included AI components in every single technological solution I have built over the course of my entrepreneurship journey.  It's now all about smart technology.
How do you think the economy will benefit from AI?
Speed.  It expedites the pace of doing business, processing and quantifying data, and enabling companies to come up with actionable insights with a simple push of the button. With continuous learning, our systems get smarter and smarter over time with every action.  It's powerful.
How has technology impacted your life? 
Technology has provided me with the artistic vessel where I can be creative while also solving complex business problems and make the world a smarter and more efficient place.  Technology is always evolving, so I am a CEO who believes in always learning. With technology anything is possible and I take the approach that there is no business issue I cannot solve with two hours on a whiteboard and the right smart tech team around me.   I love the speed of technology and the pace it sets for my life.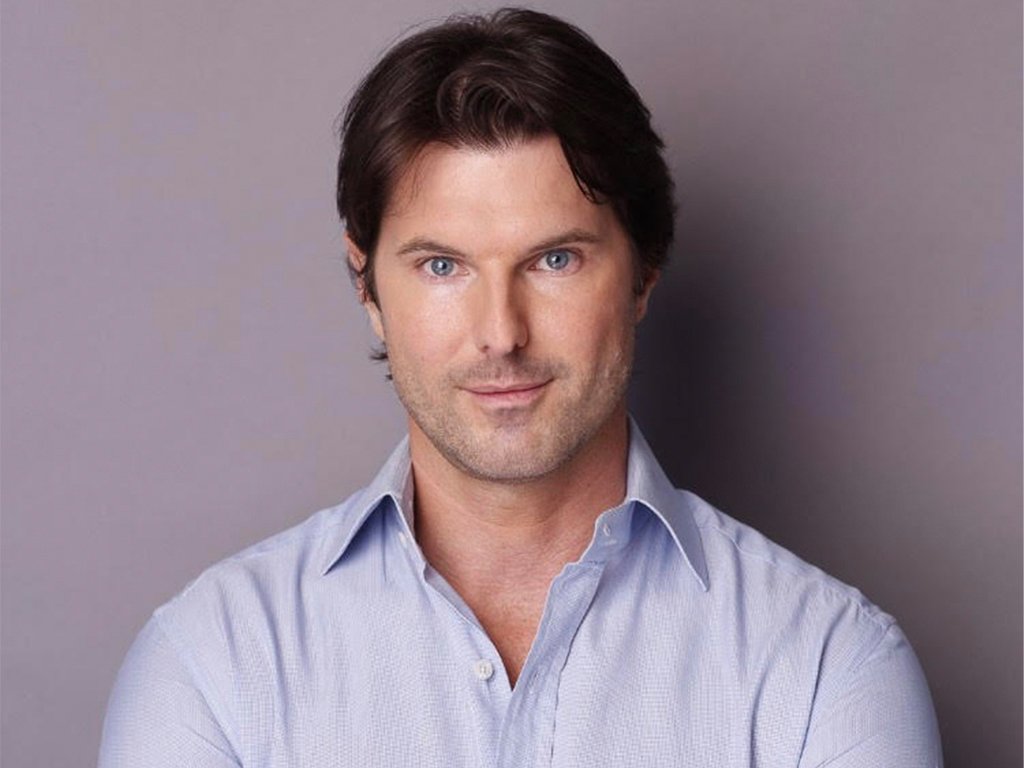 What is it like being a CEO from your perspective?
It's the greatest job in the world.  To lead, inspire, innovate, and allow people to follow their passion, take huge risks, and create opportunities for others that they otherwise may not be able to experience on their own. I feel like I have been mentally and physically built to be a CEO with all of my leadership with Athletics and leading people, and that I am a doer.  I roll up my sleeves and create. I take leading my companies as CEO very seriously . It's all about Independence.  As CEO, I want to see how far I can go, doing things the right way.  And when you do things the right way, take" the road not taken" you need to be even more fierce, focused, and compete every day. Building an organization and culture is the best part of my job.
How do you prefer receiving feedback?  
Direct, honest, blunt. As you become more successful, it gets rarer and rarer to receive honest feedback. I cherish it and only surround myself with people who will provide me honest and straightforward feedback.
What does success mean to you? What are your rules for success?  
Success to me personally is a bit deep.  Success to me is actualizing all of the god given talent I have been blessed with. There is nothing worse than wasted talent. I wake up everyday to challenge myself to maximize my capabilities in the technological landscape and positively influence and impact people's lives.  My rules are simple.  Do everything with passion, think big…and then, think even bigger. Just because it has not been done, doesn't mean it can't be done. I use my passion everyday to kick down doors for others, to change their lives, and expose them to opportunities that only working your tail off will provide. We all can win. And I will always be the tip of the spear.
If they say it's impossible, remember that it is for them; Not for you.
What's something people would be surprised to learn about you? 
I am actually a very private person even with all my success. I live a very Spartan, minimalist lifestyle, so I create an environment where I can solely focus on being my best. Right now, my main focus is to build and scale a world class company via my Data-Driven AI company, HubKonnect. Success generally makes people soft and I take measures in my day to ensure I create an environment to keep focused and driven each day for the sake of optimizing innovation.  I always want to keep my edges sharp, stay humble, and never get caught up in success.  Every day the rent is due.
People may also be surprised to know I have created an extreme daily protocol for my entrepreneurial success that I follow each day to make sure I am at my cognitive and physical best for my company and clients.  Some of the things I do: First thing out of bed at 4am, I submerge myself in a 39 degree ice bath every morning for 5 minutes when I first wake up.  That is followed by intense heavy weight lifting around 4:30am with Lots of Deadlifts, Squats, OverHead Press, Bench, all compound movements for strength. I also fast 20 hours a day for cognitive performance and when I do eat in my small window I only consume key foods that help with cognitive performance.  Some of the foods on my daily menu are liver/organ meat, only grass-fed beef, organic avocados, pasture-raised eggs, fresh caught salmon, berries, nuts, and bone broth. I don't look at food as enjoyment, but rather as fuel for my body and brain so I can seize moments and accomplish all I need each day as CEO.  I follow this rigorous plan so I can always be my best for my clients, employees, and be the best CEO I can be.
---
Connect With Michael Koch!