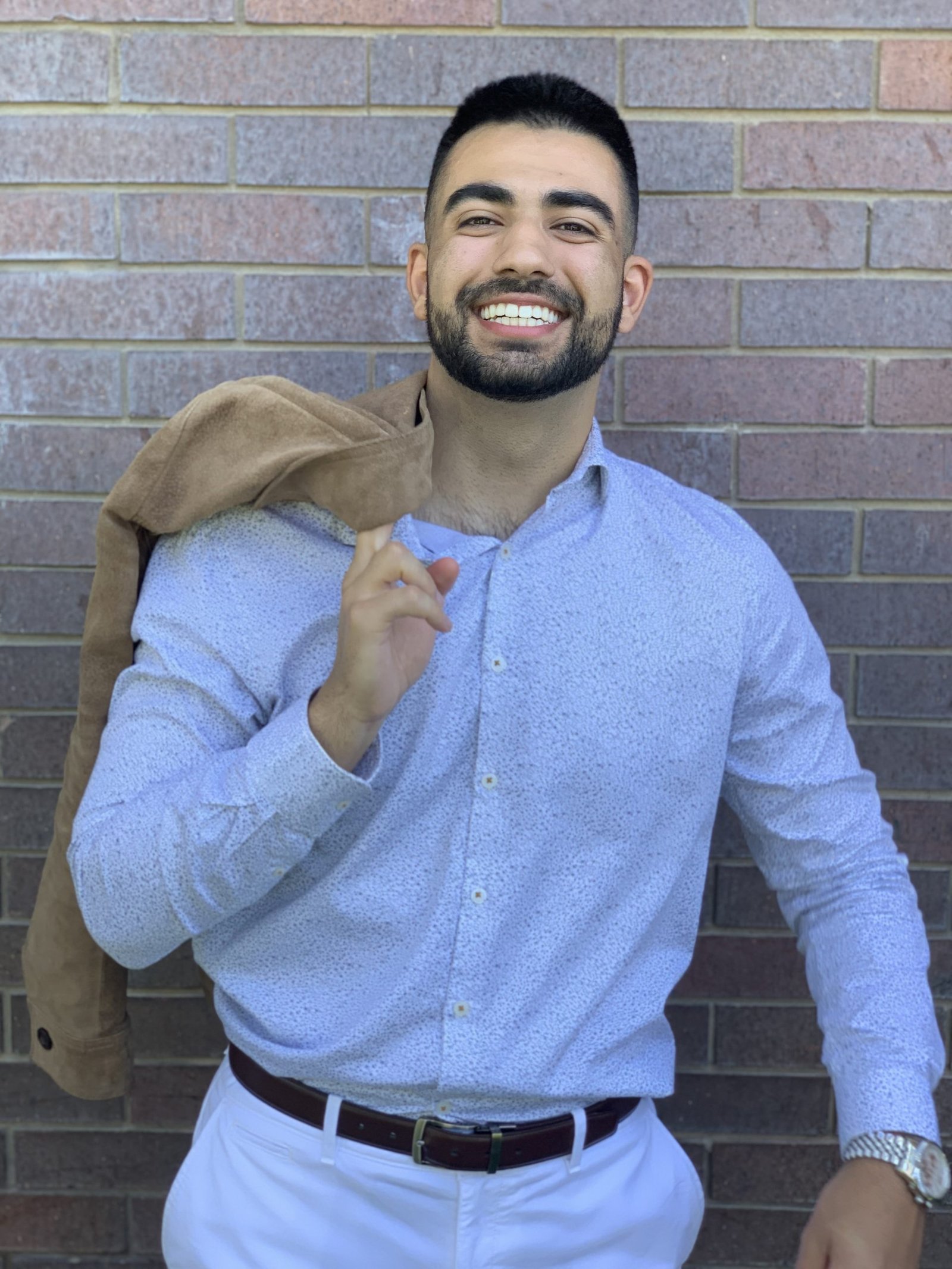 This is How Tech CEO Amin Shaykho Makes Education Accessible With His Tutoring App: Kadama
Amin Shaykho is the founder of

Kadama

, a Gen-Z learning app that has impacted millions of students.
Students use the app for urgent school help with fun events, rewards, and community.
Amin recently left Apple and raised a $1.7 million seed round after Kadama reached a peak App Store ranking of #2 in Education and accumulated 2 million followers on TikTok and Instagram. Kadama's quirky educational videos resonate with students and have gone viral during the pandemic, attaining over half a billion views.
As a Syrian American, he is very involved with the refugee community. In my TEDx talk, he speaks about his endeavor to make education accessible and provide work opportunities to those in need. Kadama's impact on students all over the world is the very beginning of what he wishes to achieve.
Read on about how Amin's passion to serve today's students through the app, Kadama, resulted in his spot on Forbes 30 Under 30 list and beyond.
Tell us a little bit about you.
My name is Amin Shaykho and I'm the founder and CEO of Kadama. I'm a Syrian-American 23-year-old from Seattle, Washington. At the age of 20, I graduated from the Paul G. Allen School of Computer Science at the University of Washington and directly accepted an offer to work at Apple as a software engineer, where I worked on many products like the Apple Health Research Study App, which has helped tens of millions of people.
I started working on Kadama during college and went full-time during the COVID-19 pandemic, as an outcome of massive growth due to the huge shift in student learning patterns. We filled a huge need and within months of our October 2020 release, raised a $1.7M seed round. Just a few days ago, my team was featured on Forbes 30 Under 30 for our impact on learning!
What was the inspiration for the development of Kadama?
I want to share one of the biggest reasons that made me become an entrepreneur. When the Syrian Civil War started, I was around 13 years old. It was the first time I witnessed others struggle and hear about a death close to my family. I remember thinking how unfair it was that I lived in a safe area while kids in Syria had no choice but to lose their life. I wanted to help but felt helpless living far away. I decided to join a few nonprofit clubs to help the local underprivileged. I felt that every life I could help was as if I was helping someone in Syria.
In 2013, I started volunteering at a children's shelter called Friends of Youth. Every Christmas, the children can ask for gifts under $100. While organizing the cards that had their requests, I noticed that they didn't take advantage of their $100 limit by asking for expensive presents like fancy clothing or video games. Instead, they asked for household items like socks, jackets, and even toasters. I was perplexed; I never wanted any of those as a kid and I wondered why they did. It later occurred to me that these kids live on their own without parents to take care of them.
This was a huge eye-opening moment that reminded me of all my privileges. Ever since, even with my personal challenges, I made sure to continue helping out in my community. In 2016, my senior year of high school, I started to try out new things and discovered my passion for business and tech. In combination with my love for helping others, I created a club called Code for Care where we created apps to help those in need. I grew the club to 20 members; this was my first step into entrepreneurship.
Months later, I started Kadama. It took us a few years to get it up, but at the start of the pandemic, it finally launched. Over the past four years while building Kadama, I got the opportunity to study at a top 5 computer science school, work at Apple (my dream company), give speeches at schools—including a TEDx talk—and now have the privilege of impacting millions of students. We get thousands of messages on social media from students sharing how much Kadama helps them and makes their day better.
No other education company has been able to garner a massive following like Kadama. The passion my team has as first-generation Gen-Z founders not only fuels our motivation of helping others but allows us to directly resonate with our users. We've created a social learning app where students come for urgent school help, but stay on for the fun events, community, rewards, and other things Gen-Z love. In 2016, I remember telling myself that one day I'll lead a tech business that creates a positive impact. Ever since I've worked 60 – 100 hours a week to accomplish this.
I've had many low moments, but stories of how Kadama helps students make it all worth it.
How do you think the economy will benefit from Kadama?
Unlike many other learning apps, we are targeting students and not parents. Many high school/college students have a negative stigma towards learning and do not perceive it as  "fun" or "cool". This is exactly why we built our 2M social media following across TikTok and Instagram. It's the easiest way to connect with students and share with them a new perception of learning.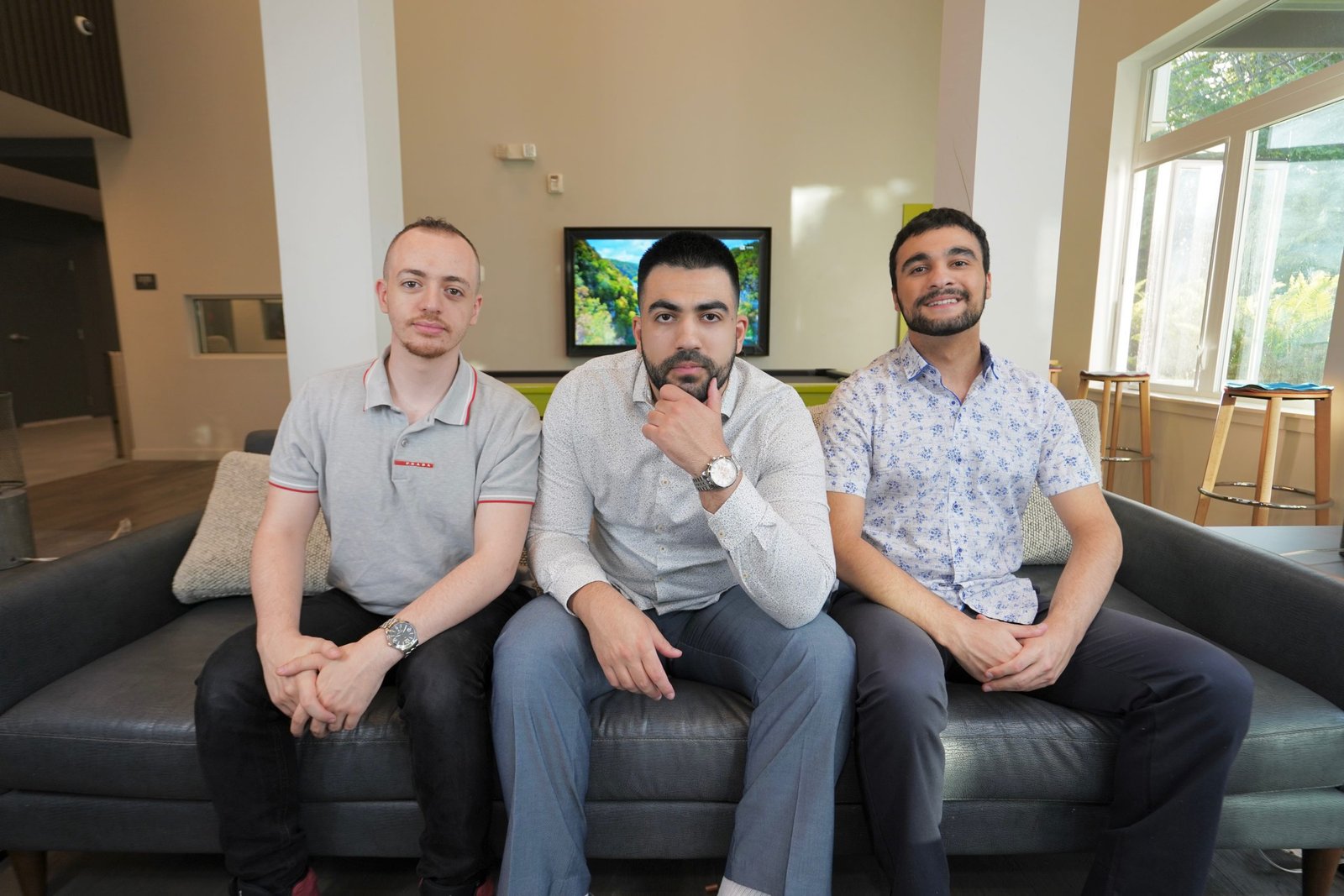 We show them that learning can be fun through quirky/fun educational videos, that eventually inspire students to download our app and start learning. Students come to our app and see that they can learn in a fun way, all at an affordable rate. This encourages spending—many of our students have never dropped a dime before when it comes to education. Additionally, we have built a massive college-aged tutor community. Many, use us as a way to pay for their tuition.
Social media is the widest used method of information sharing and communication, do you think that this will change or only evolve? How has the popularity of social media impacted Kadama? 
Drastically. We are one of the largest educational social media brands with close to 2 million followers. This is the best way to resonate and interact with students and has proven to be successful. Social media will evolve as more players come into the game.
For creators and businesses to remain relevant, they need to adapt and provide value to consumers, beyond shoving ads on their products.
The Fox Magazine is all about inspiration, what/who inspires you the most?
Those who do it differently. Whether it's Scooter Braun who redefined how music records do business, Logan Paul who redefined what it means to be an entertainer, or Elon Musk who created 3+ billion-dollar brands.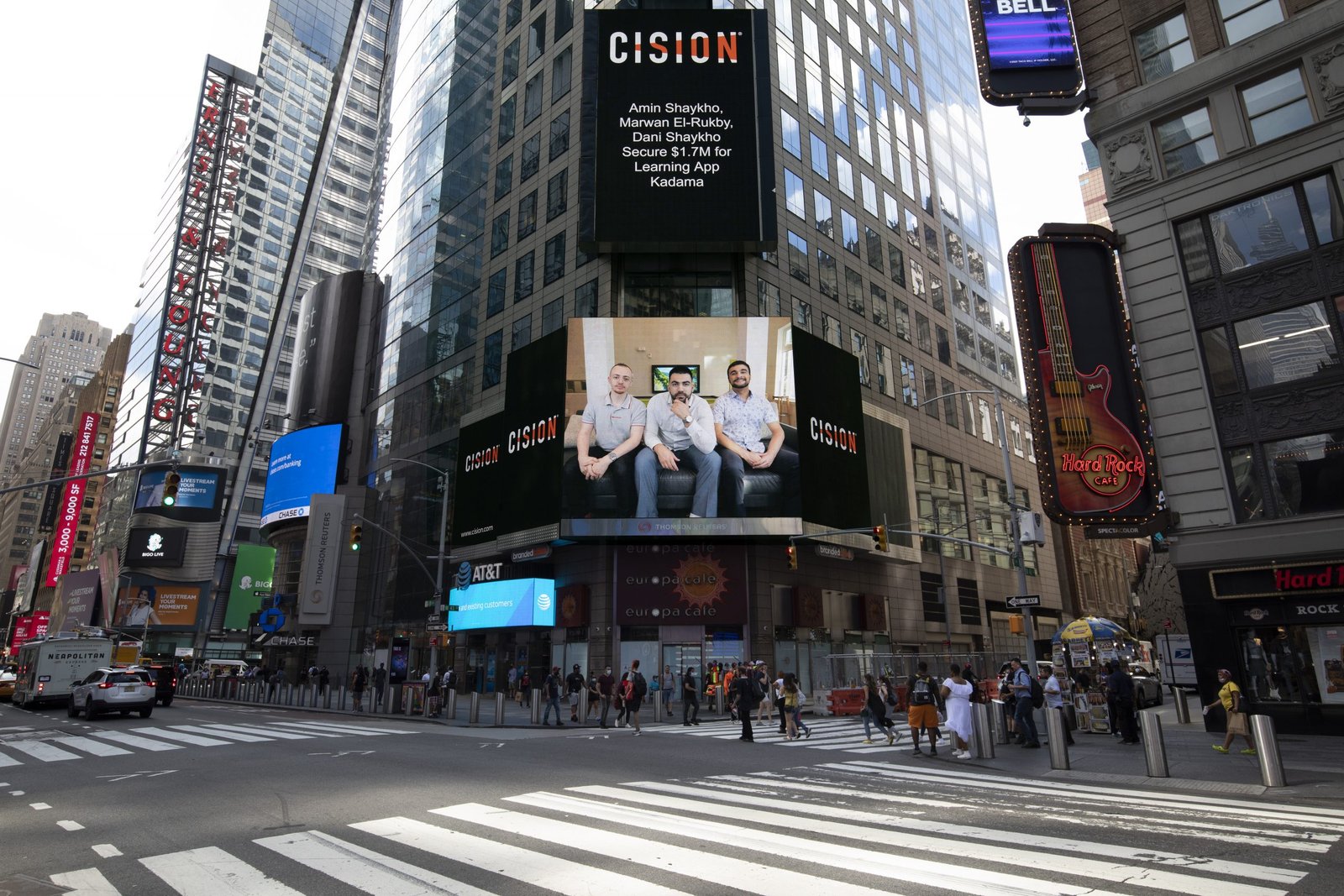 How do you handle comparisons between Kadama and that of other companies? What is one way you continue to distinguish your brand and stand apart?
It starts with our brand. Our huge social media presence is the largest in the industry. Over 2 million followers love our entertaining/educational content that portrays learning in a whole new way. We break the stigma that learning is boring through our content and build upon that in our product. Students come on the app for urgent school help and stick along for the fun events, prizes, and community.
How is Kadama more helpful than in-person tutoring? 
Well, tutoring isn't something most GEN-Z want. They don't want to sit for thirty minutes or an hour with a tutor. They want help fast, immediately, and not in the typical format of traditional tutoring. They want to be able to send a quick request for help—like at 2 am—get connected with someone their age, and immediately get help on their phones. Kadama lays in-between traditional tutoring and looking up homework answers online.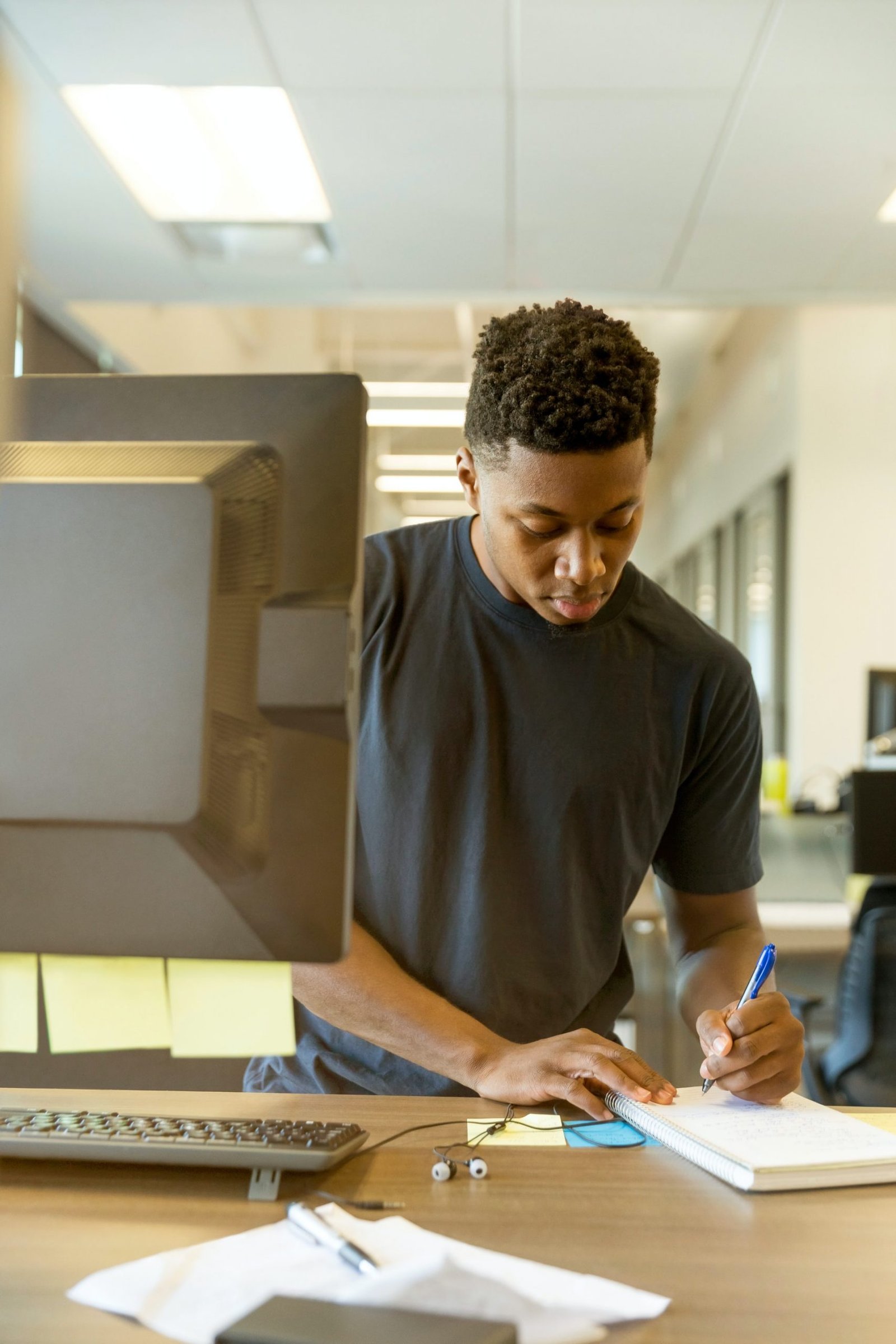 What advice do you have for the next up-and-coming tech inventor?
When a huge opportunity presents itself, most people will quickly turn it down because they fear failure. Then, there will be those who think they can calculate every move, pursue it, then realize that failure is unavoidable and quickly strikeout.
Finally, there will be that 1%. They will be incredibly driven and outpace the rest. They will embrace and learn from failures.
They'll keep swinging until one day, after countless failures and lessons from all the unsuccessful swings, they hit a home run. That's what makes a successful entrepreneur, successful.
What's something people would be surprised to learn about you?
It sometimes takes me a while to learn something. Sometimes I would spend 2-3x longer than my friends to understand a subject at school. Most of my accomplishments are not because I have a high IQ or am super-smart. I just work very hard; probably more than anyone around me and won't stop until I accomplish what I have in mind.
What is your favorite innovation-related motto, quote, or words to live by?
Sometimes trying something 100 times isn't enough. Don't strikeout. It could be as close as the 101st try.
---
Connect with Amin Shaykho!