Making Shopping Easier Than Ever With Interactive Videos
CEO of Detroit-based Clicktivated Inc., Chris Roebuck has been a member of the business and technology communities for over a decade.
After graduating from Michigan State University with a BA in advertising in 2006, Chris began his career at BBDO's media group, PhD, where was able to immerse himself in the business side of the Detroit auto industry, and developed many great relationships within that community. While there, Chris quickly began to take note of the many challenges that the advertising and media industries face, which inevitably inspired him to branch out, seeking opportunities to create businesses that combat these challenges.
After several years creating and growing small businesses, Chris created Clicktivated's interactive video solution — his largest venture to date. The company quickly set out to solve the growing challenge of monetizing video and creating a solution that allows viewers to gain instant information on products and access to purchasing sites by simply clicking on items as they watch.
Clicktivated's "consumer first" mindset has played a pivotal role in every aspect of the company, and remains the primary reason why it is a leader in the interactive video industry. Despite the exponential growth in demand for online video technologies, Clicktivated remains the one company in the industry that sets itself apart with its highly effective and user-friendly software. As Clicktivated's CEO, Chris remains the leader of the company, and the main driver behind the substantial growth the company has seen.
Today, Chris accepted to share his success story and inspirations with The Fox Magazine.
Where do you consider to be home? Is there a specific place that inspired your pursuit of tech? 
Home is Michigan, outside of Detroit. The beauty of technology is that it is ever-present and that inspiration can come from anywhere. I spent quite a bit of time traveling coast-to-coast when we first started the company, and we were able to take inspiration from all different industries and walks of life when we were developing Clicktivated. 
What was the inspiration for the development of Clicktivated?
The inspiration was born out of frustration of constantly seeing products in videos that I wanted to buy, but had no idea where to go in order to buy them. I knew I wasn't the only consumer having this frustration, so we set out to not only solve this challenge, but help transform video as we know it.
How do you think the economy will benefit from Clicktivated?
Clicktivated represents a shift in consumer behaviors by giving viewers the ability to click and shop for virtually any product they see in video as they watch. Because of this ongoing consumer evolution and the adoption of Clicktivated in the market, brands are now able to directly engage their viewers across all major forms of media, ultimately making it easier to shop when inspiration or impulse hits. Clicktivated represents a massive economic opportunity to finally bridge the gap between content and e-commerce, unleashing the power of in-video monetization and a new revenue stream for all content creators.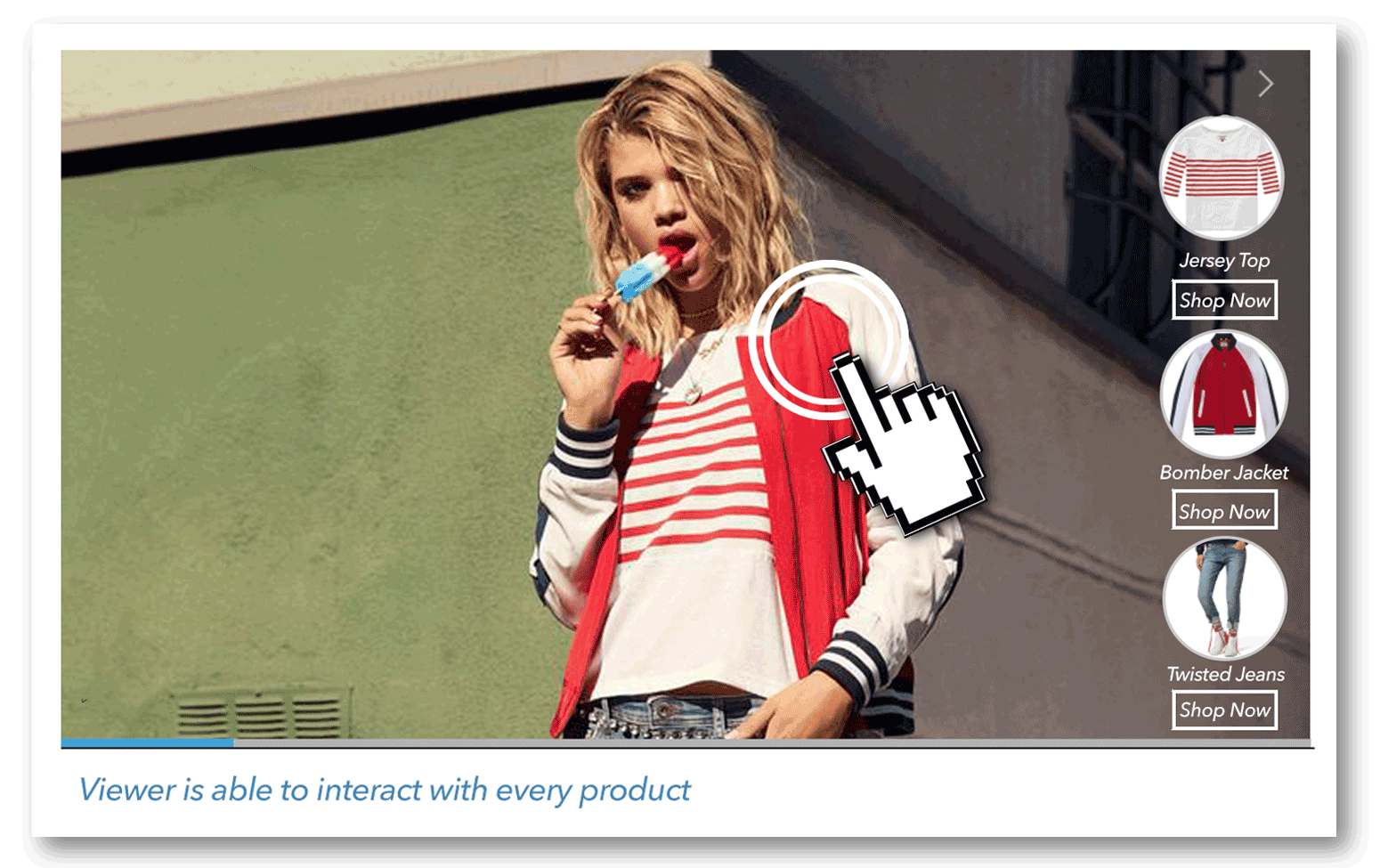 What was the inspiration for the development of your new live streaming shoppable video technology, and how do you think the economy will benefit from it?
Live streaming shoppable video has been a substantial industry in Asia, specifically in China ($135b), for years. When COVID hit, we recognized that brands were going to need to find new ways to have touch points with their consumers, especially with stores shut down and many people not wanting to shop in person. Live streaming made a ton of sense, but live video, just like pre-recorded video, was limited in its capabilities. We wanted to harness the power of live streaming but add in the clickable dimension to it, allowing brands to communicate and sell more effectively within the ever-changing COVID world.  
Social media is the widest used method of information sharing and communication, do you think that this will change or only evolve? 
Yes, everything over time evolves naturally. We are already starting to see major cracks within the major social platforms with their ability to silence their users without reason, which is starting to make users feel uncomfortable and vulnerable. On top of this, many social platforms lack effective ways to monetize content, which is why we have seen a "flight" outside of social media by many brands and retailers who recognize they need to create a more robust and diverse content strategy. We love social media, but believe it can and needs to be better if it expects to remain the dominant force that it is today into the future.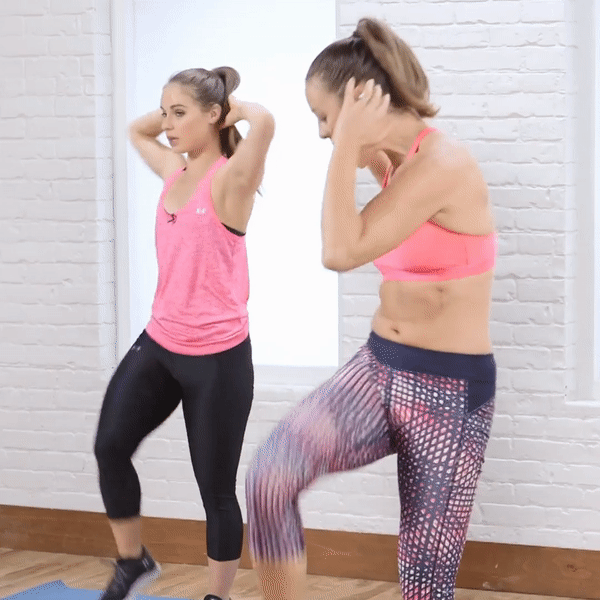 What is a current challenge for you and how would you approach it?
Global scale and distribution. The beauty of Clicktivated is that it has applications in almost every industry and has no physical borders. Brands across the globe are having the same challenge engaging their consumers through video. Our goal is to begin to form strategic partnerships within the largest markets around the world to help solve this issue without geography or language restrictions.
The Fox Magazine is all about inspiration. What/who inspires you the most?
What inspires me is seeing people push the boundaries of what is possible and never settling for just "OK." I have always been a firm believer that everything can always be better, faster, and stronger when it comes to tech and that everything is possible. Getting there is no easy task, but with the right people executing on the same vision, everything is possible.  
What was one thing you did that exceeded your expectations when you began developing Clicktivated and your new live streaming shoppable video technology? 
My mind was blown when our development team showed me the tech working for the first time. We had been talking about it and working on it for months, but to see everything come together and see the harmony between the back and front ends was like magic. Everything we develop is intended to exceed everyone's expectations, and it helps drive us even harder.   
Technology in itself is a success. What does success mean to you? What are your rules for success?
Success can be defined in many different ways. Outside of normal business successes such as clients, revenue etc., to us, the most gratifying thing is seeing the end user enjoying their experience and hearing "Wow, that's amazing." 
How do you handle comparisons between Clicktivated and that of other companies? What is one way you continue to distinguish your brand and stand apart?
We've worked very hard to set Clicktivated apart and as the first mover in the space, we designed around what we knew the market would eventually develop. From day one, we believed that creating a clean user experience and removing any clutter from the interface would be key. Using hot spots and other intrusive elements on the video to click would never be scalable or widely accepted by consumers. Imagine watching a movie with every other product having a "shop now" button moving around the video? Our clean and elegant user experience continues to distinguish Clicktivated from the rest, and our patents establish our technology as the leader in the space.     
What advice do you have for the next up and coming tech inventor?
The road is going to be difficult, stressful, and will challenge you every step of the way. The biggest piece of advice I can give is to stay focused and make sure to take time to decompress once in a while. I have worked myself into the ground a few different times and the toll on your health and company is not worth the couple days you should have taken to step back and get re-focused.   
What's something people would be surprised to learn about you? 
I've hit multiple home runs at Comerica Park.
What is your favorite innovation related motto, quote or words to live by?
"Never settle." 
Keep in touch with Chris and Clicktivated!