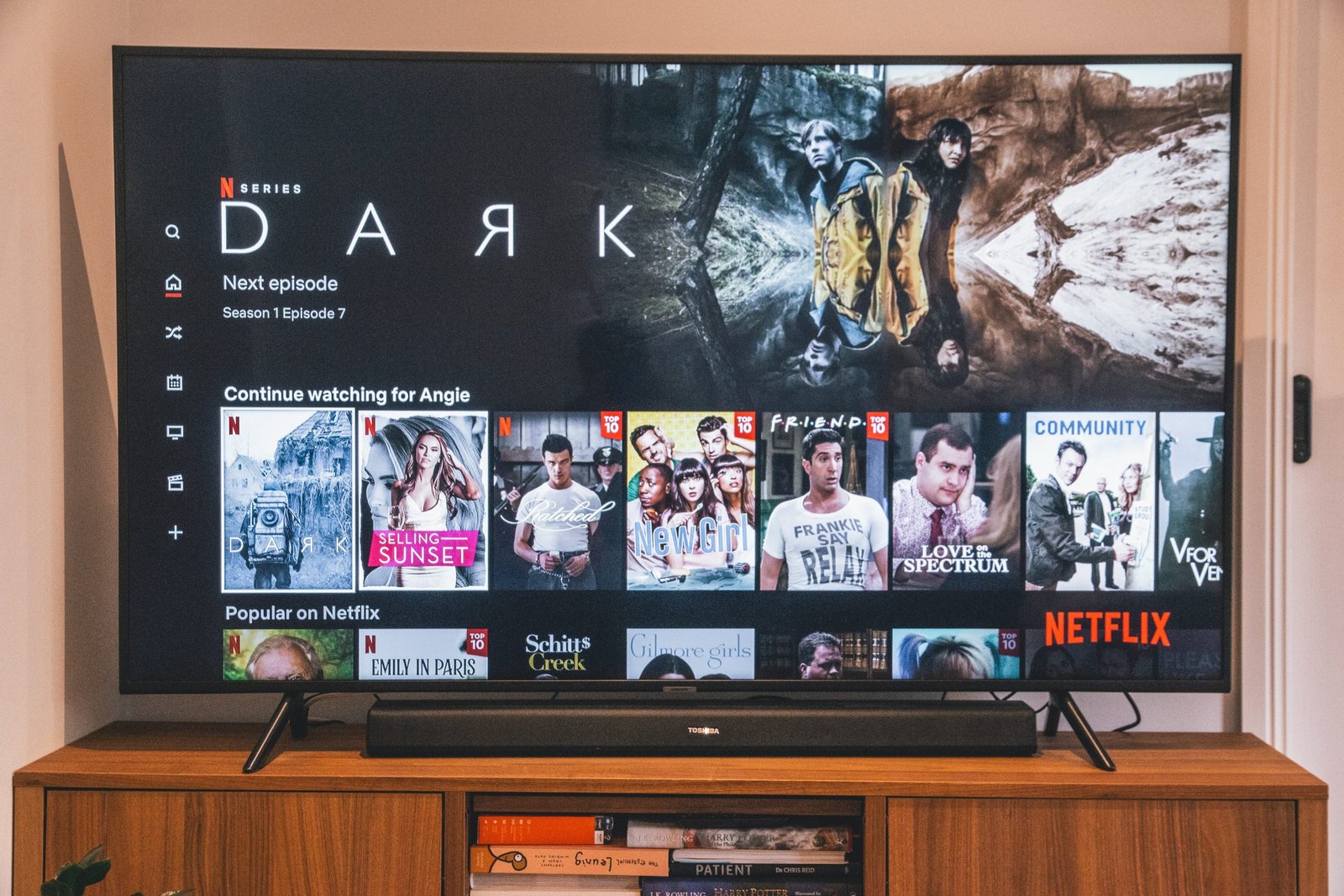 How Long Would It Take To Binge Watch The 10 Best TV Shows Of All Time?
With part 1 of the new season of "You" out on Netflix, many are waiting in anticipation for the March 9 when part 2 is released.
Generating over 92 million hours of viewing in its first four days of release, it's unsurprising that new figures suggest a 94% increase in Google searches for "You season 4" over the past week worldwide.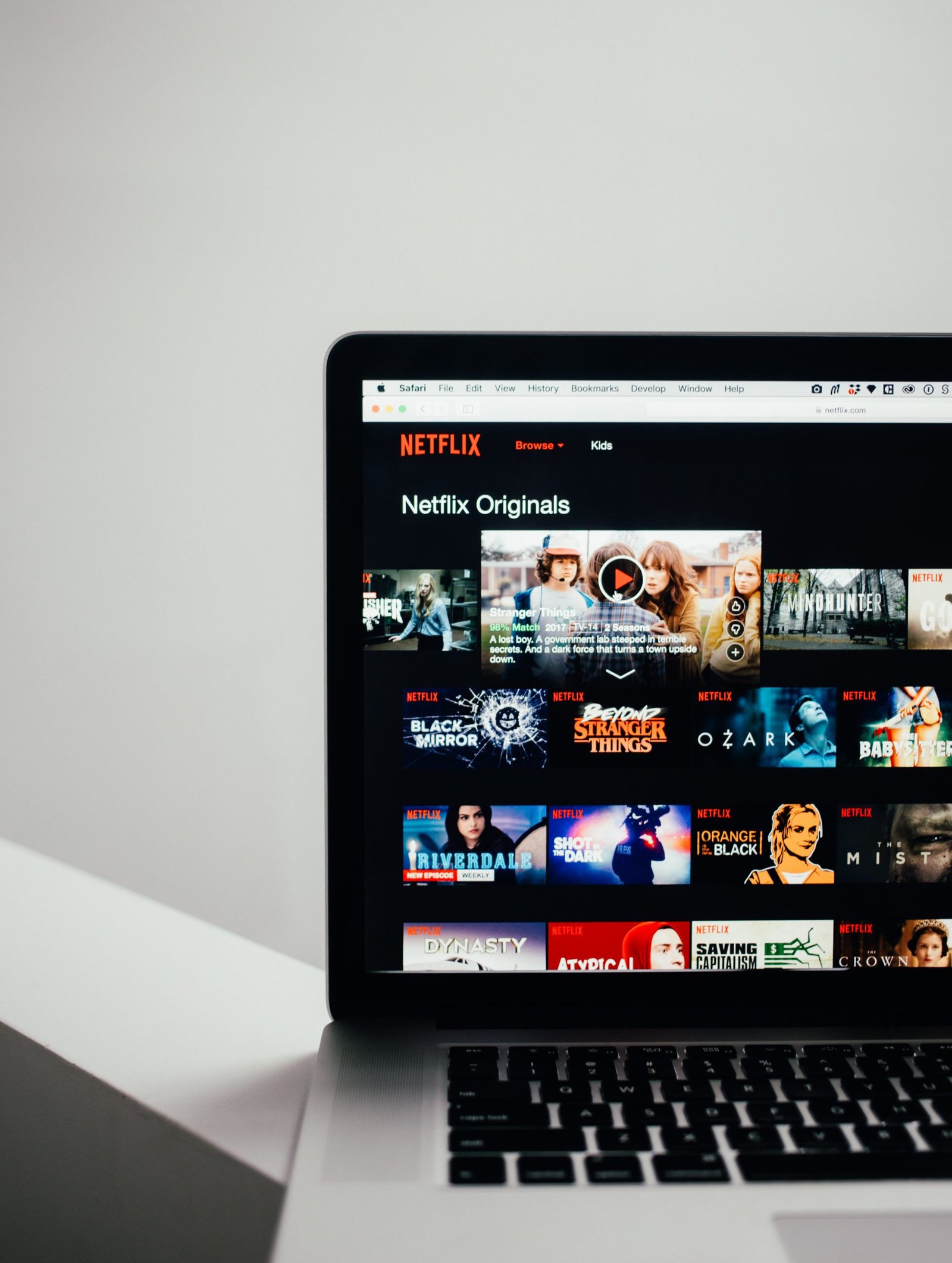 With the nation gripped on bingeing as a pastime hobby, this led health and wellness experts Eden's Gate to investigate just how long it would take viewers to devour every episode of the best TV shows of all time.
"Breaking Bad" is an American television drama series created by Vince Gilligan. The show follows the story of Walter White, a struggling high school chemistry teacher who is diagnosed with inoperable lung cancer. The show aired on the AMC network for five seasons, from January 2008 to September 2013 and would take a total of 1 day, 22 hours and 30 minutes to binge watch all 62 episodes.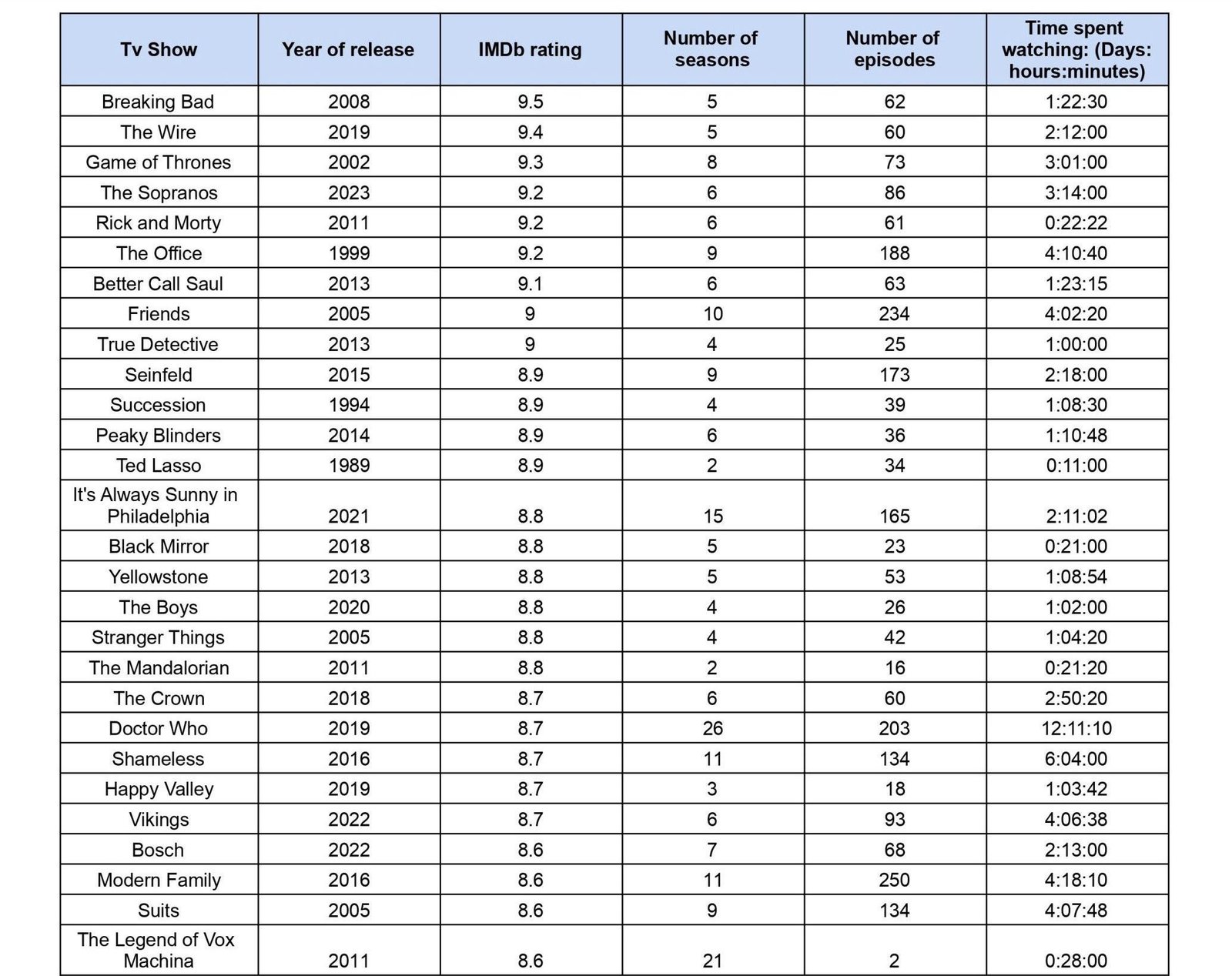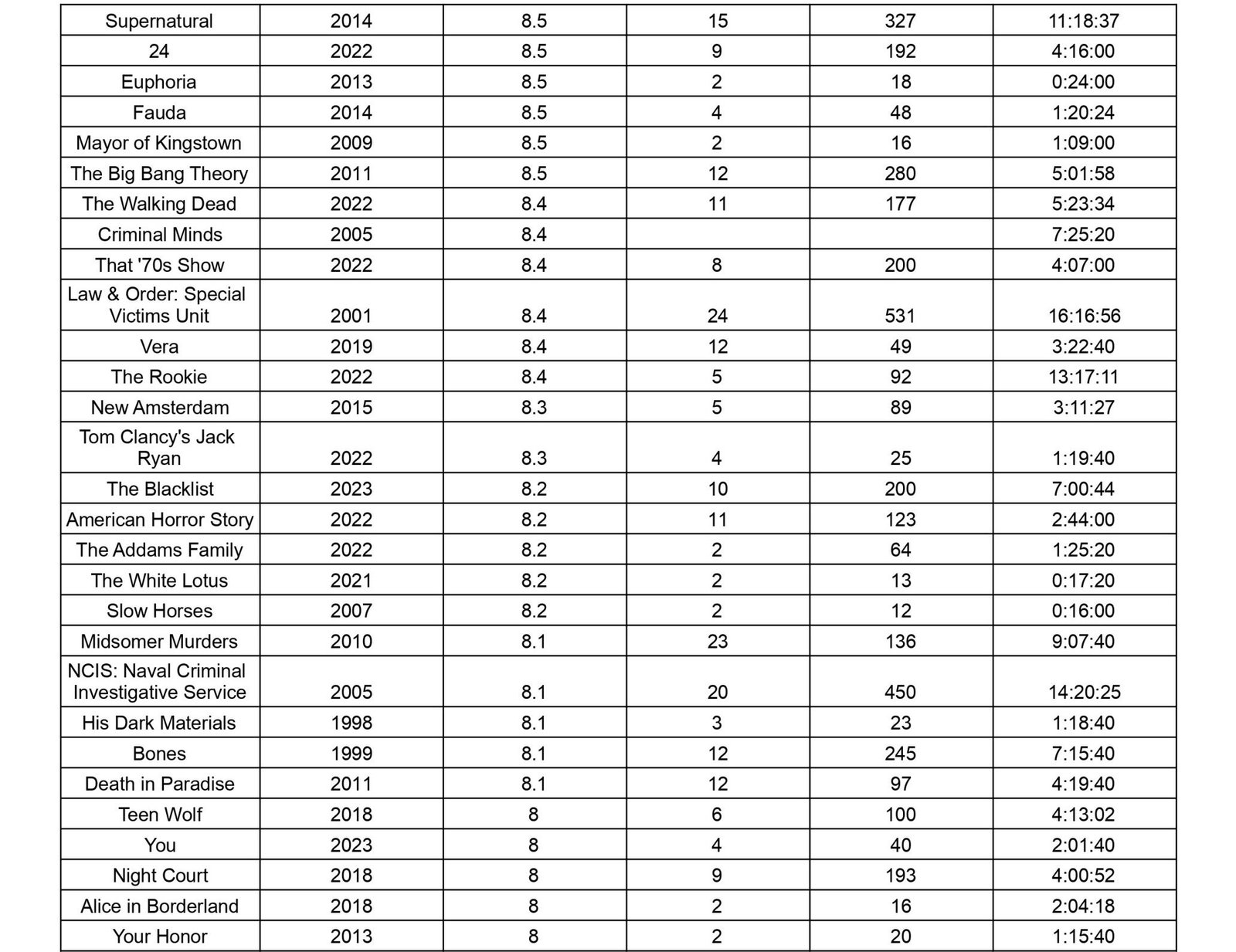 Taking a total of 2 days and 12 hours to binge watch the entire series is, "The Wire." "The Wire" is an American crime drama television series created and written by David Simon. The show tells  the story of the drug scene in the city, recounted from the points of view of both the drug dealers and the police.
With a IMDb rating of 9.3, "Game of Thrones" is the third best TV show and would take a total of 3 days and 1 hour to complete all 8 seasons.  "Game of Thrones" is an American fantasy drama television series created by David Benioff and D. B. Weiss. The show follows the storylines of several different families, including the Stark, Lannister, Baratheon, Greyjoy, and Targaryen, as they battle for control of Westeros and the Iron Throne.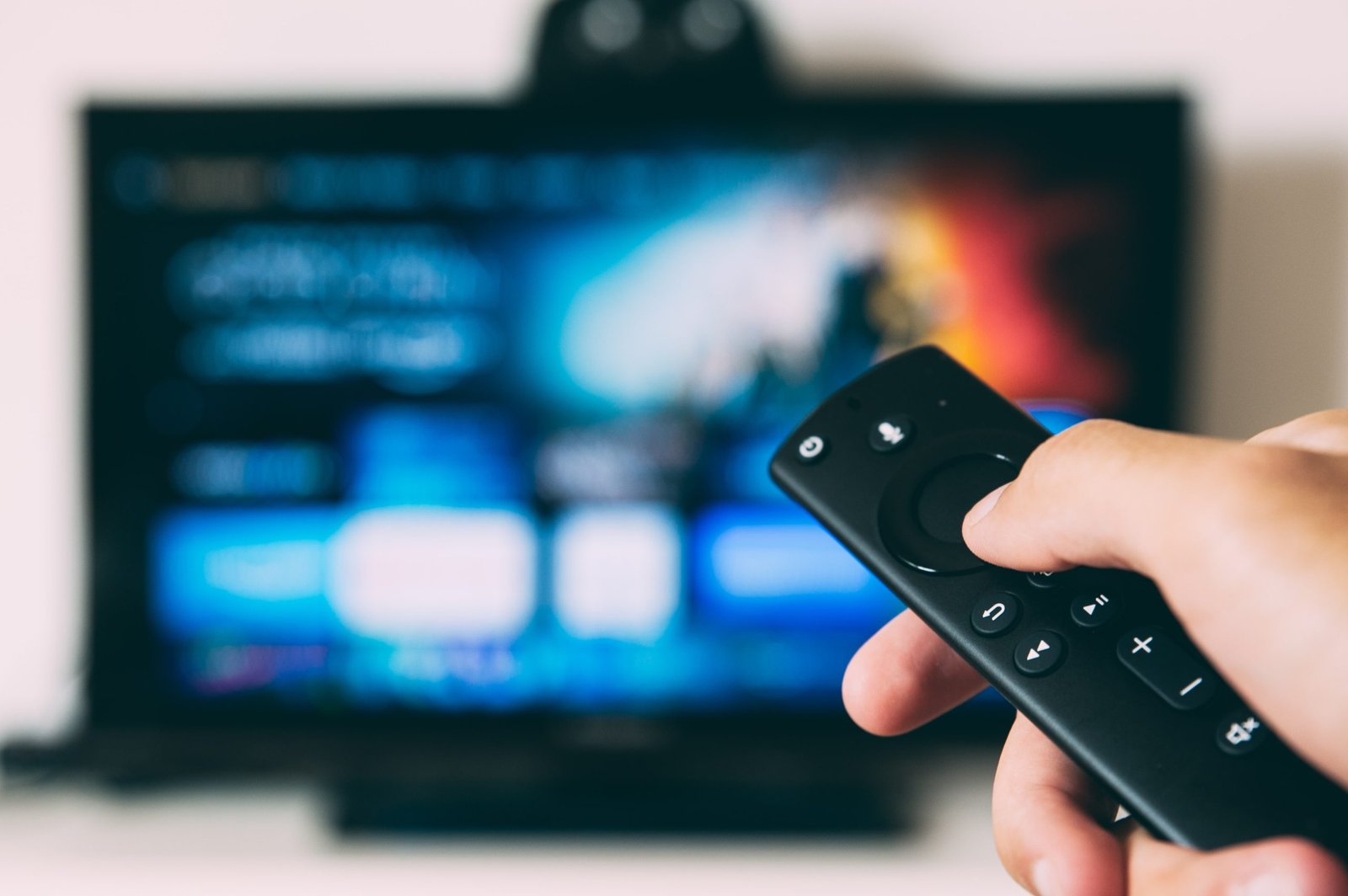 Methodology
Eden's Gate were keen to discover just how long it would take to binge watch the best TV shows of all time.
In order to do so, Eden's Gate utilised an existing IMDb list ranking the top TV shows based on ratings. 67 TV shows were extracted.
To ensure a fair approach and measurement for "bingeing," Eden's Gate removed all series that had only one season to date, as well as any children's and or documentaries.
Thereafter, each TV show was input into Tiii.me, an online tool to calculate time spent to watch all seasons.
Where data was unavailable using the tool, Eden's Gate worked out the average length of an episode using information sourced on Wikipedia. This information was then inserted into a formula to calculate the total watch time based on the total number of episodes across all seasons.