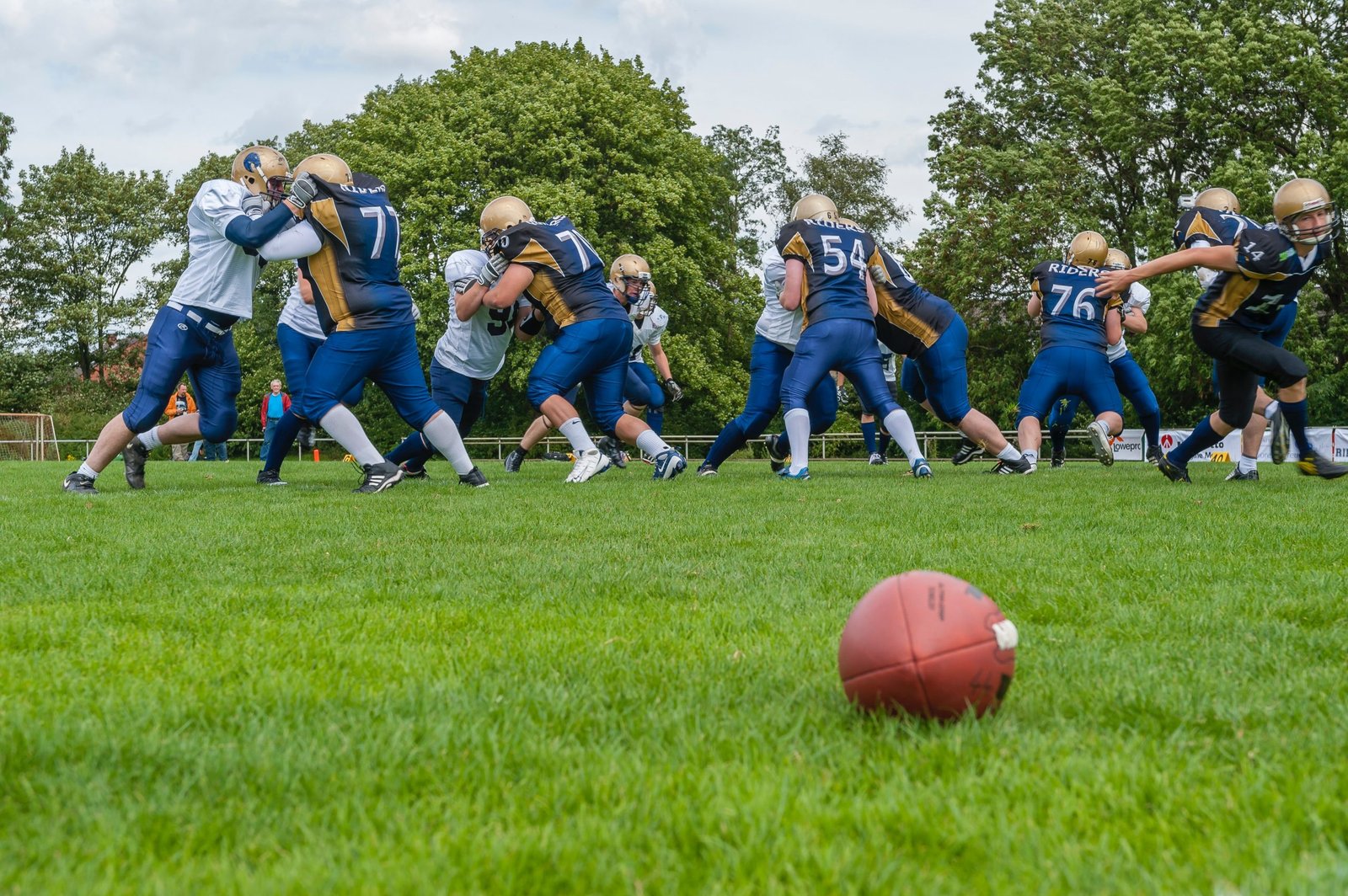 2022's Best & Worst Cities for Football Fans & Super Bowl LVI By The Numbers
To determine the best places for loving on America's favorite sport, WalletHub compared more than 240 U.S. cities with at least one college or professional football team based on 21 key metrics. The data set ranges from the number of NFL and college football teams to stadium capacity to fan engagement.
Best Cities for Football Fans
1. Pittsburgh, PA
2. Dallas, TX
3. Green Bay, WI
4. Boston, MA
5. Los Angeles, CA
6. New York, NY
7. Miami, FL
8. New Orleans, LA
9. Cincinnati, OH
10. Indianapolis, IN
Worst Cities for Football Fans
236. Columbia, SC
237. Louisville, KY
238. Lawrence, KS
239. Davidson, NC
240. New Britain, CT
241. Stephenville, TX
242. Ithaca, NY
243. Providence, RI
244. Valparaiso, IN
245. St. George, UT
Best vs. Worst
The Green Bay Packers performance level, 79.70 percent, is 3.9 times better than the performance level of the Jacksonville Jaguars, at 20.5 percent.
Jacksonville, Florida, has the lowest average ticket price for an NFL game, $81.97, which is 1.9 times less expensive than in Las Vegas, the city with the highest at $153.47.
Green Bay, Wisconsin, has the highest engagement of fans for an NFL team, 72.39, which is 70.3 times higher than in New York, the city with the lowest at 1.03.
View the full report HERE.

Expert Commentary
Is having a professional football team an economic drain or benefit for cities?
"Having a professional football team is a benefit to a city. That is especially the case when the team really acts in partnership with the city and the communities of residents, visitors, business owners, and fans. A decade of research from an ongoing NYU-U.S. Conference of Mayor's initiative on sports in cities shows that, when the focus is really on the partnership, what pro teams do can provide meaningful economic, infrastructure, social, and identity benefits to the city that makes a positive impact on the people living, working, and visiting it."
Lee H. Igel – Clinical Professor, New York University
"It is only an economic drain if the taxpayers have to pay for a stadium. It used to be said that having a professional team is a sign that your city is in the big leagues and that it is an economic engine. However, with St. Louis, San Diego, and Oakland losing teams there is no sign that these cities are actually hurting. I think it is more of a fear for elected officials that they do not want to be known as the ones who lost a professional team. But voters are seeing the huge value of these teams and will start celebrating a mayor or city council that puts people first rather than team owners."
Gil Fried – Professor, University of West Florida
What are the biggest challenges facing professional football today?
"The biggest challenges are the rising costs of attending games and the quality of the in-home experience. Many fans are choosing to stay away from the in-person experience because of the cost of tickets, parking, and concessions at the majority of stadiums. When you also factor in the high-end in-home experience modern televisions and other streaming devices can provide, it is no wonder the attendance numbers have been flat (and this was occurring pre-COVID). The splintering of media is the problem that must be addressed in the next decade, but the immediate problem is managing the aforementioned issues."
Charles Campisi, Ph.D. – Associate Professor, Baldwin Wallace University
"The first is that the NFL is doing just fine right now. It dominates the sports media markets and commands an outsized portion of the attention of sports fans and sports casual observers. It is the biggest story, even when there are no games. Franchise values continue to skyrocket. The second is that, like all physical sports, it is finding it increasingly difficult to secure the interest of younger fans, who participate less in physical sports and devote more and more time to e-sports. The third is football. far more than other team sports are very damaging to the bodies of those who play it. There is only so much that can be done to make the game safer, and it is an open question whether and for how much longer individuals and communities will support the sport as participants and as fans. One would be foolish to predict an early demise of the sport, but the threats remain real."
Paul H. Haagen – Professor, Duke University
Does hosting the Super Bowl economically help or hurt the host city?
"Based on most of the empirical evidence, Super Bowls appear to be economically beneficial; however, the level of impact is generally greatly overstated by the NFL and local politicians. The amount of 'at no cost to the NFL' items included in the bid process takes away a lot of the revenue generated. On a more recent note, the proliferation of Airbnb locations utilized during these weeks has a positive impact, as it helps remove some of the leakages that typically occur with people staying at large hotel chains where the revenue does not necessarily stay local."
Charles Campisi, Ph.D. – Associate Professor, Baldwin Wallace University
"There will be a bump in the hotel, retail, and other revenue sources during a major event. But there will also be disruptions in the city. Overall the net impact is positive, but it is not as large as some people try to hype it. A lot of the money will leak outside the local economy."
Gil Fried – Professor, University of West Florida