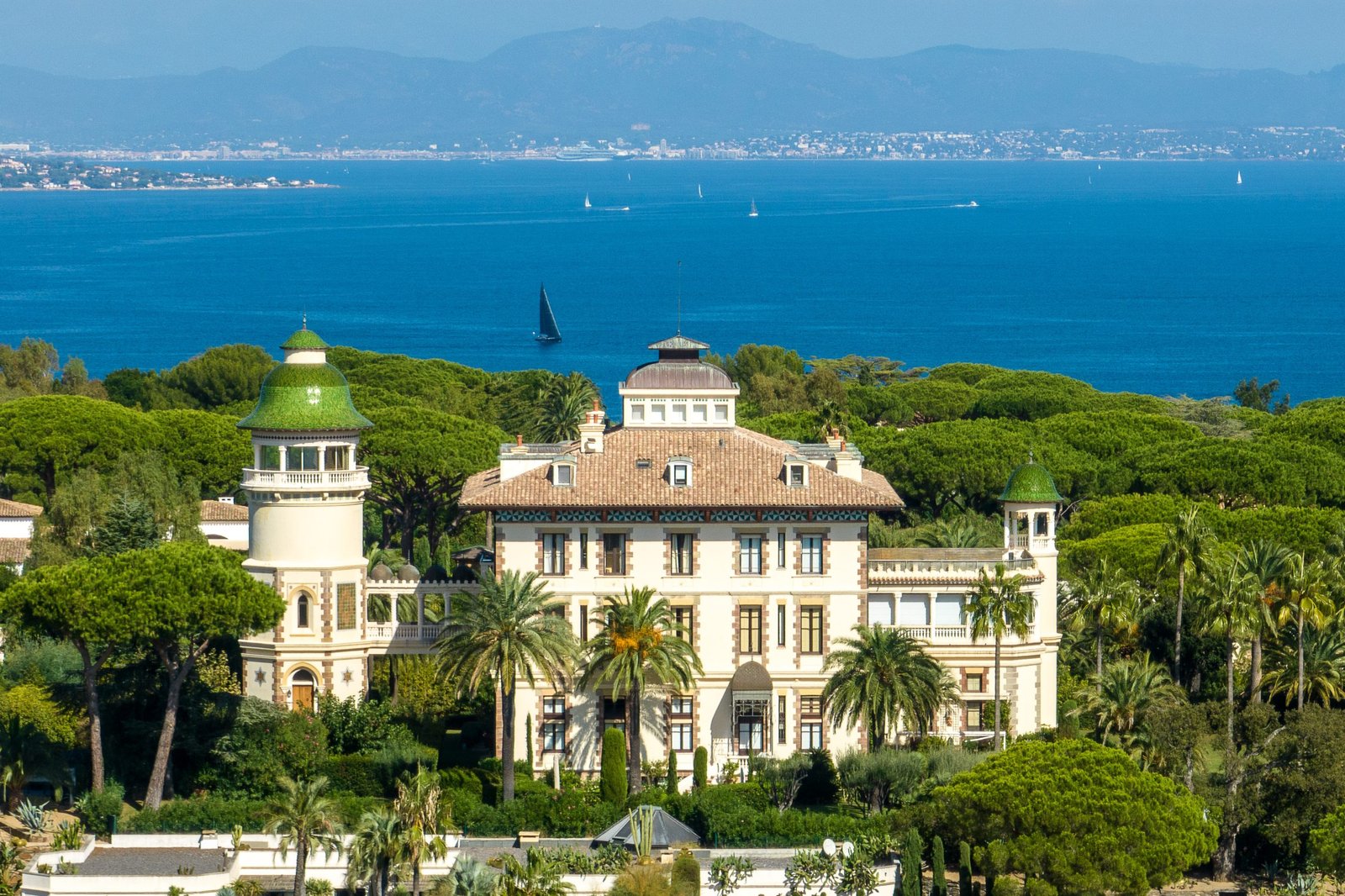 A Glimpse Behind The Gates Of The Two Most Exclusive Property Domains In The World
Luxury villa rental experts St Tropez House & Cap Villas invite you to peek behind the gates and learn more about the two most exclusive residential areas on the French Riviera: Les Parcs de Saint Tropez and Saint-Jean-Cap-Ferrat.
Open the gates and take a deeper look into two of the most opulent areas of the Cote d'Azur and arguably the world. Home to glamorous coastlines and boasting a rich history, the French Riviera will forever attract the rich and famous to its romantic shores.
The Peninsula of Billionaires: Saint-Jean-Cap-Ferrat
The small village of Saint-Jean-Cap-Ferrat, also known as the peninsula of billionaires, has attracted the world's aristocracy for decades. Ideally located only a stone's throw away from Monaco, which tops the list of the world's most expensive properties sitting at approximately 50,000 EUR/m², it is no wonder that Cap Ferrat has taken its place among the leaders of luxury real estate. Those choosing to purchase or rent a villa in Saint-Jean-Cap-Ferrat must be prepared to pay for their prestigious and highly-sought after address. This exclusive cap averages a sale price of 21,381 EUR per m² and a median sale price of 4,450,000 EUR.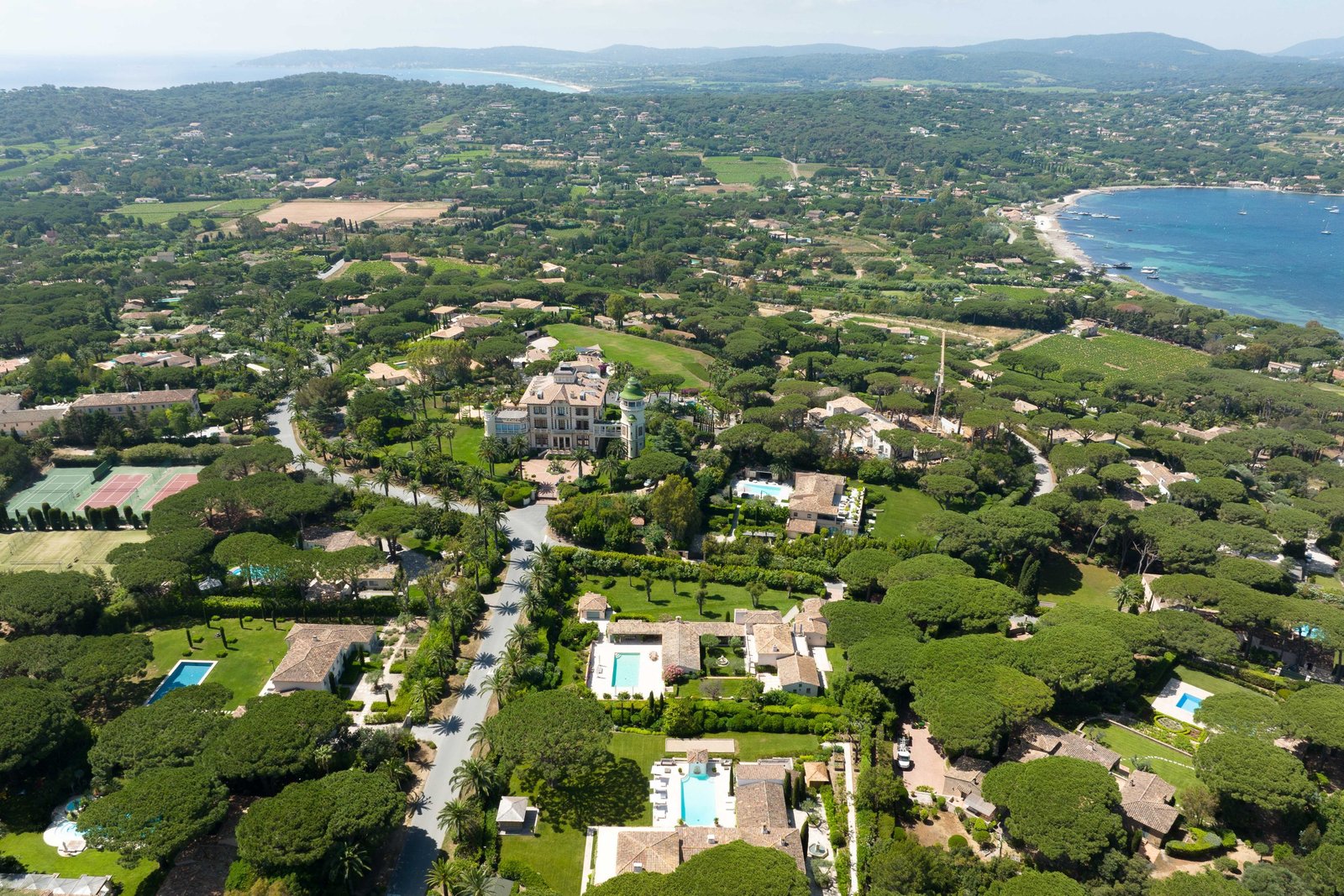 The Playground of the Rich & Famous: Saint Tropez & Les Parcs de St Tropez
From the legendary birthplace of Brigitte Bardot to the home of the world's most famous beach clubs in the world, Saint Tropez remains one of the most popular destinations in Europe for ultra-high-net-worth individuals to vacation and invest in real estate.
With an average property sale price of 19 643 EUR per m2, Saint Tropez sits at the forefront of the high-end sales market in Europe and continues to attract ultra-high-net-worth property investors.
The most luxurious and highest-priced properties in Saint Tropez are found in the exclusive gated community of Les Parcs de St Tropez. Not only a historical landmark but also the most prestigious location to rent or purchase a property. With an average sales price of 13,777,807 EUR, Les Parcs de Saint Tropez attracts only the most discerning and elite international property owners.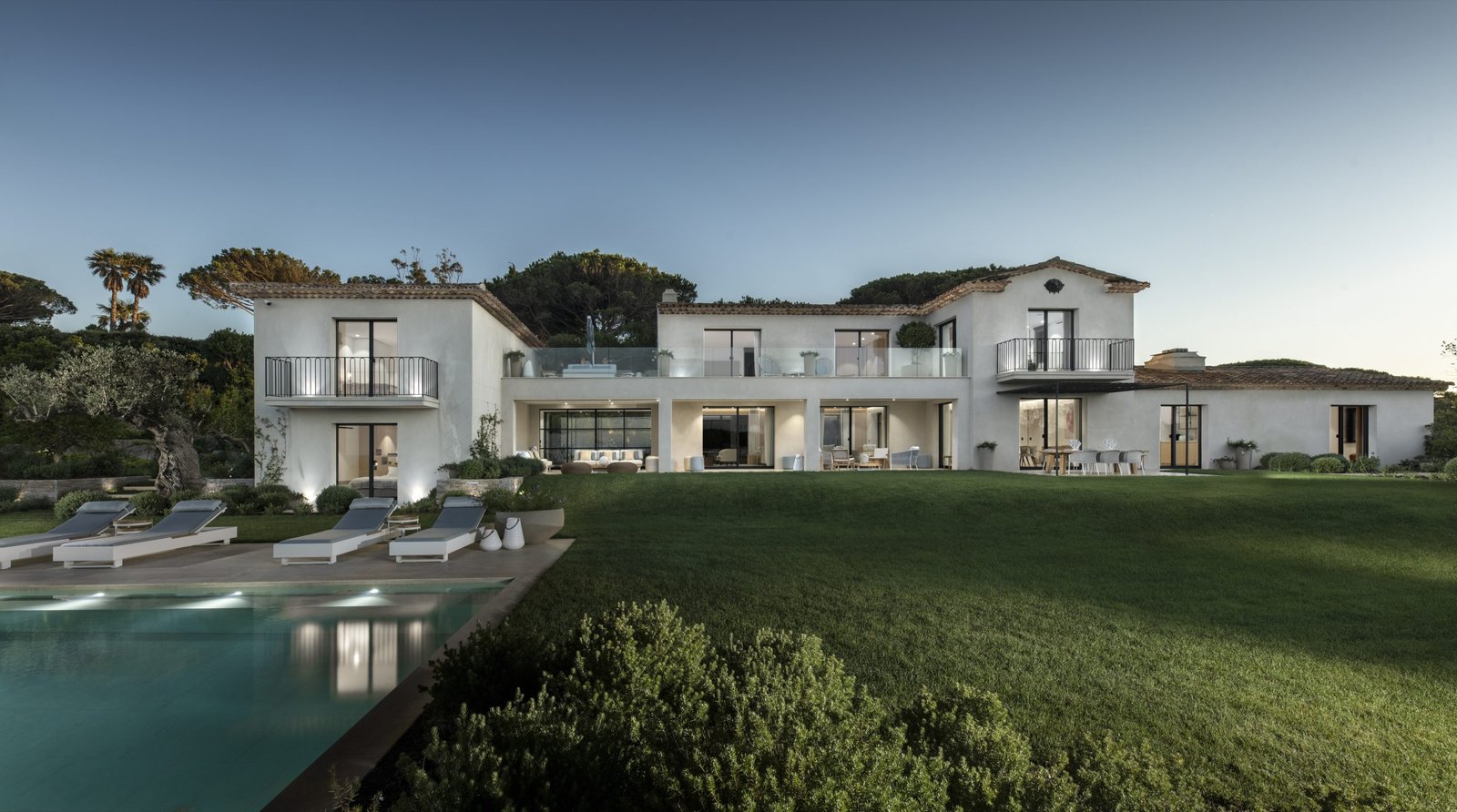 What Makes These Two Locations So Special?
With a number of picturesque towns and residential areas around France, what is it that creates the international allure of these two locations? Let's take a closer look:
The Neighbors
Both locations share an impressive list of neighbors which contribute to their lavish reputations.
In Cap Ferrat, Ukrainian billionaire Rinat Akhmetov owns the ultra-luxurious villa Les Cèdres while Villa Maryland is owned by the family of Microsoft co-founder Paul Allen who hosted guests such as Brad Pitt and Angelina Jolie.
Les Parcs de Saint Tropez has an equally impressive list of owners and guests who reside behind its gates. Owners include the likes of Bernard Arnaud, CEO of LVMH Moët Hennessy Louis Vuitton, and the richest man in the world as of May 1, 2023.
Emilia Jedamska, the director of St Tropez House says: "The number of properties in Cap Ferrat and Les Parcs de Saint Tropez are limited while the prestige of these areas and global numbers of billionaires and multi-millionaires steadily grow. Ultra High Net Worth individuals are always attracted to places with the best travel infrastructure (private jet airports, helipads), best restaurants (multiple Michelin star restaurants), best architecture, and of course the weather."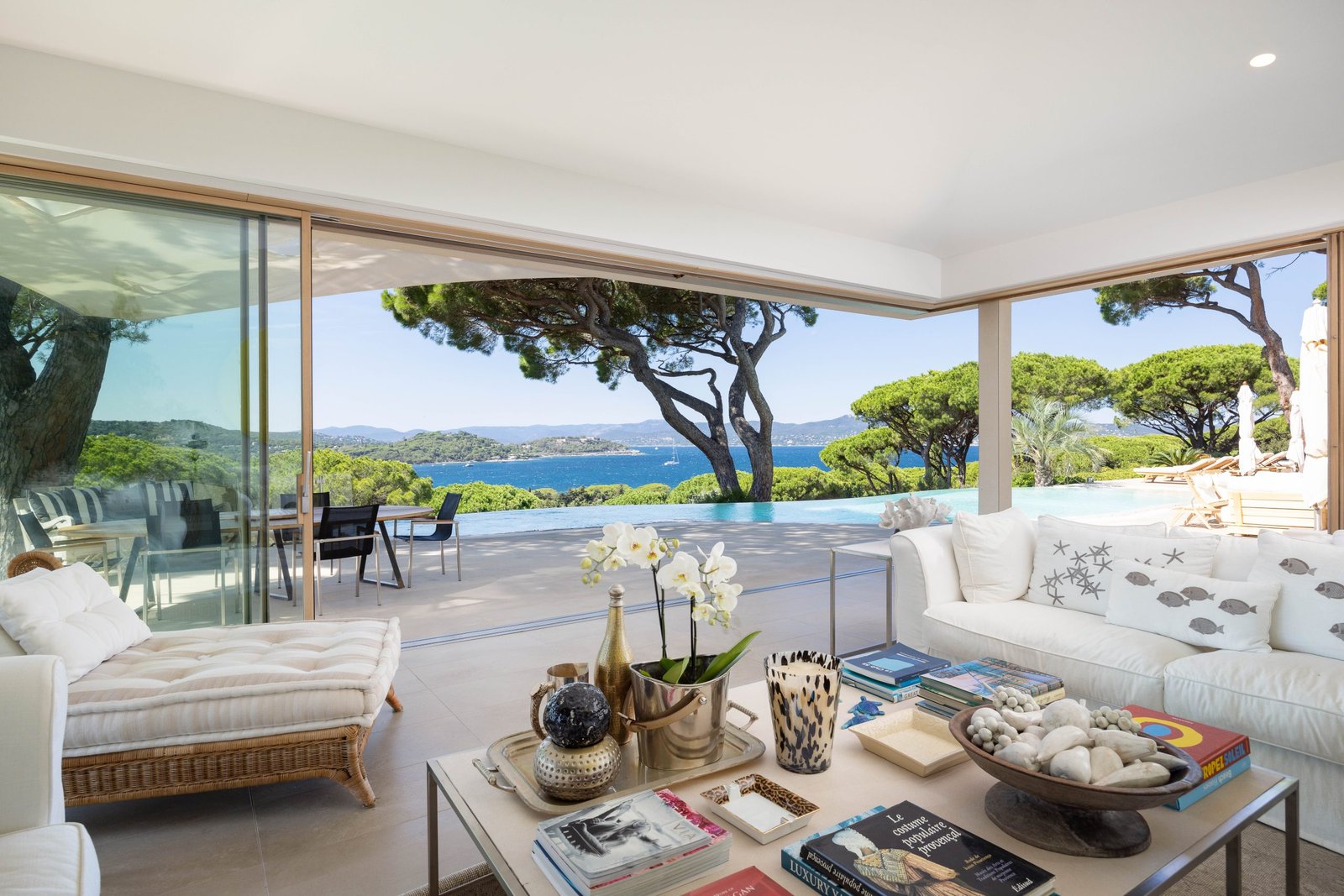 Famous Properties in the Area
The 187-year-old French mansion Les Cèdres, located in Saint-Jean-Cap-Ferrat, was once acclaimed for being the most expensive home on earth with a price tag of 413,000,000 EUR. This exquisite 14-room estate was built in 1830 by King Leopold II of Belgium and holds much cultural significance in France. The stunning villa for rent Cuccia Noya in Cap Ferrat is another famed property that is not only an exclusive waterfront estate but also an exceptional historical landmark. Located on the grounds where a monk miraculously cured the sick during the 6th century, this 990m2 villa is the gem of Cap Ferrat.
Another treasured estate located in the most exclusive area of Cap Ferrat is the magnificent villa Bella Luna. Designed by the acclaimed architect Robert A.M Stern, this waterfront property sits on sprawling gardens and allows for direct private access to the Mediterranean Sea.
Les Parcs de St Tropez is home to the enchanting Chateau Borelli. The oldest structure in the history of Les Parcs and brimming with historical significance, the Chateau is currently home to six illustrious private apartments.
The most prestigious properties for rent in Les Parcs include such ultra-luxurious villas as Asana, Waters Edge, and La Bella Vita. Beginning at a rental rate in the summer of 100,000 EUR per week, these waterfront properties are in high demand and include such lavish amenities as infinity pools, spas, and cinema rooms.
Location, Location, Location
Cap Ferrat is located only a short drive away from Monaco, a key location and attraction for ultra-high-net-worth individuals all over the world. The easy access to Monaco from Cap Ferrat makes it a desirable destination to purchase or rent property along the Cote d'Azur.
Les Parcs de Saint Tropez is ideally located only 15 minutes away from Pampelonne Beach and its legendary beach clubs such as Club 55. It is also located 10-15 minutes away from the heart of Saint Tropez, Place des Lices.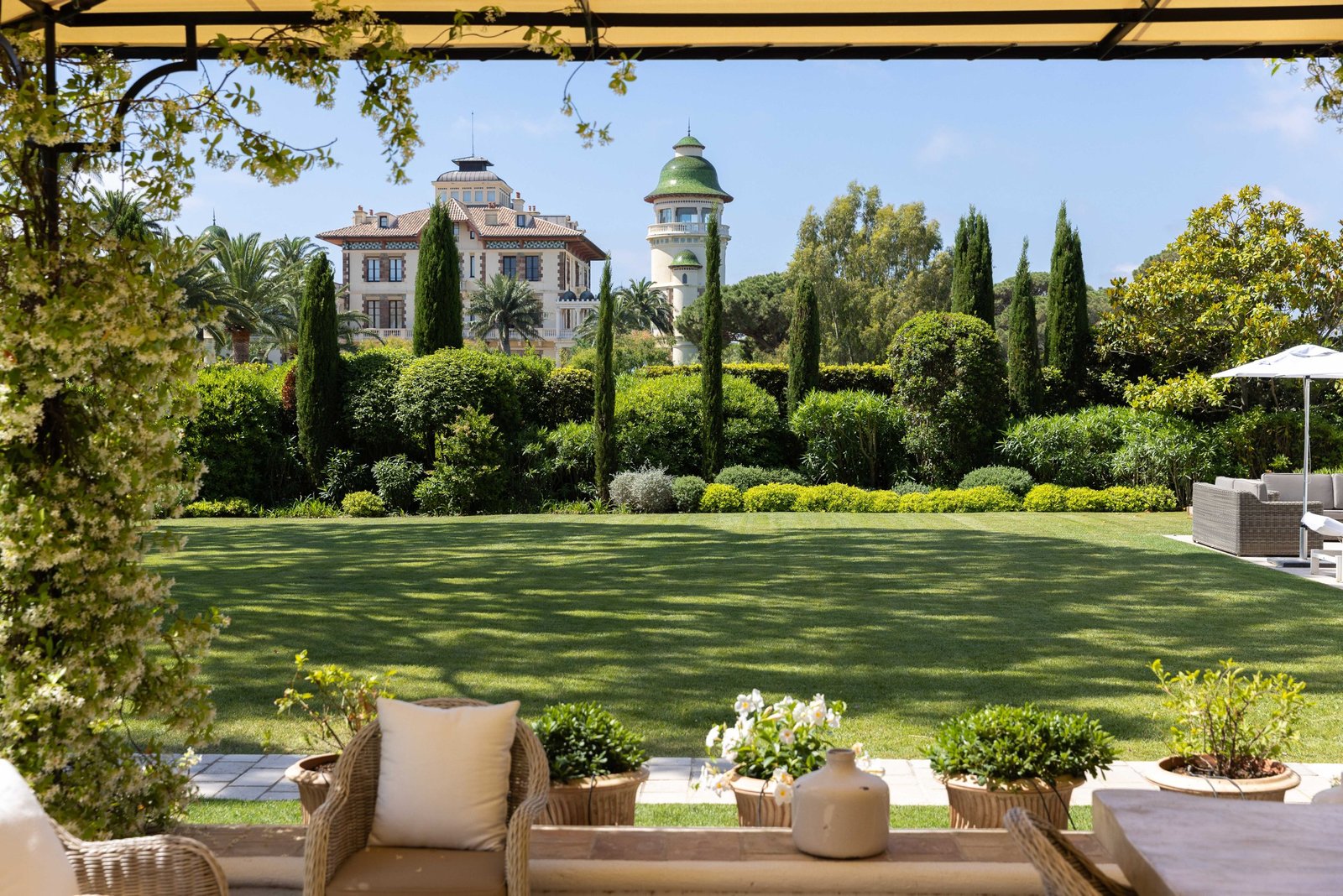 About St Tropez House & Cap Villas
With over 10 years of experience working in the realm of luxury villa rental along the French Riviera, St Tropez House & Cap Villas are proud to offer their expert insight to clients wishing to rent or invest in a property in Saint Tropez or around Monaco. St Tropez House is a boutique villa rental company with a portfolio of over 200 villas in and around Saint Tropez. With a selection ranging from 20,000 up to 250,000 EUR per week, the team of St Tropez House prides itself on matching the perfect villa to each client.