Tips For Choosing The Right Color For Your New Glasses
Choosing a new pair of glasses is always exciting, but the process sounds much easier than it really is.
They'll be on your face every day, so you'll likely feel some pressure to impress and choose a pair that flatters your features. Rather than reaching for the first pair of plain frames you see, take some time to consider what color will suit both your lifestyle and appearance.
Here are our tips to help you find the perfect pair of glasses with ease, so you can feel confident in your choice.
1. Versatility
While some people like to buy multiple pairs of glasses for different occasions, many of us have just one or two pairs. If this is the case for you, choose a color that is highly versatile and can be used for every occasion. Black, grey, white and beige is great choices as they'll match all of your outfits, whereas patterned frames may end up clashing with some of your choices. If you do enjoy a pop of color, consider choosing a color that you wear often or that pairs beautifully with most shades, such as deep red, gold, or rose gold.
2. Eye Color
Alternatively, choose a color based on your favorite features. Make your eyes pop by choosing a pair that makes them sparkle. This doesn't mean choosing a shade that matches your eyes, but rather a color that makes them stand out and complements them.
Blue eyes – Orange, gold, and deep brown tones are known to brighten up blue eyes. If you like patterned frames, opt for trendy tortoiseshell.
Brown eyes – If you have brown eyes, you're lucky. Most colors suit brown eyes, so feel free to go bold. Deep purple is a great choice for those who want a pop of color.
Green eyes – Purple, red, and gold create a striking contrast with green eyes, while earthy tones are equally stylish but slightly more understated.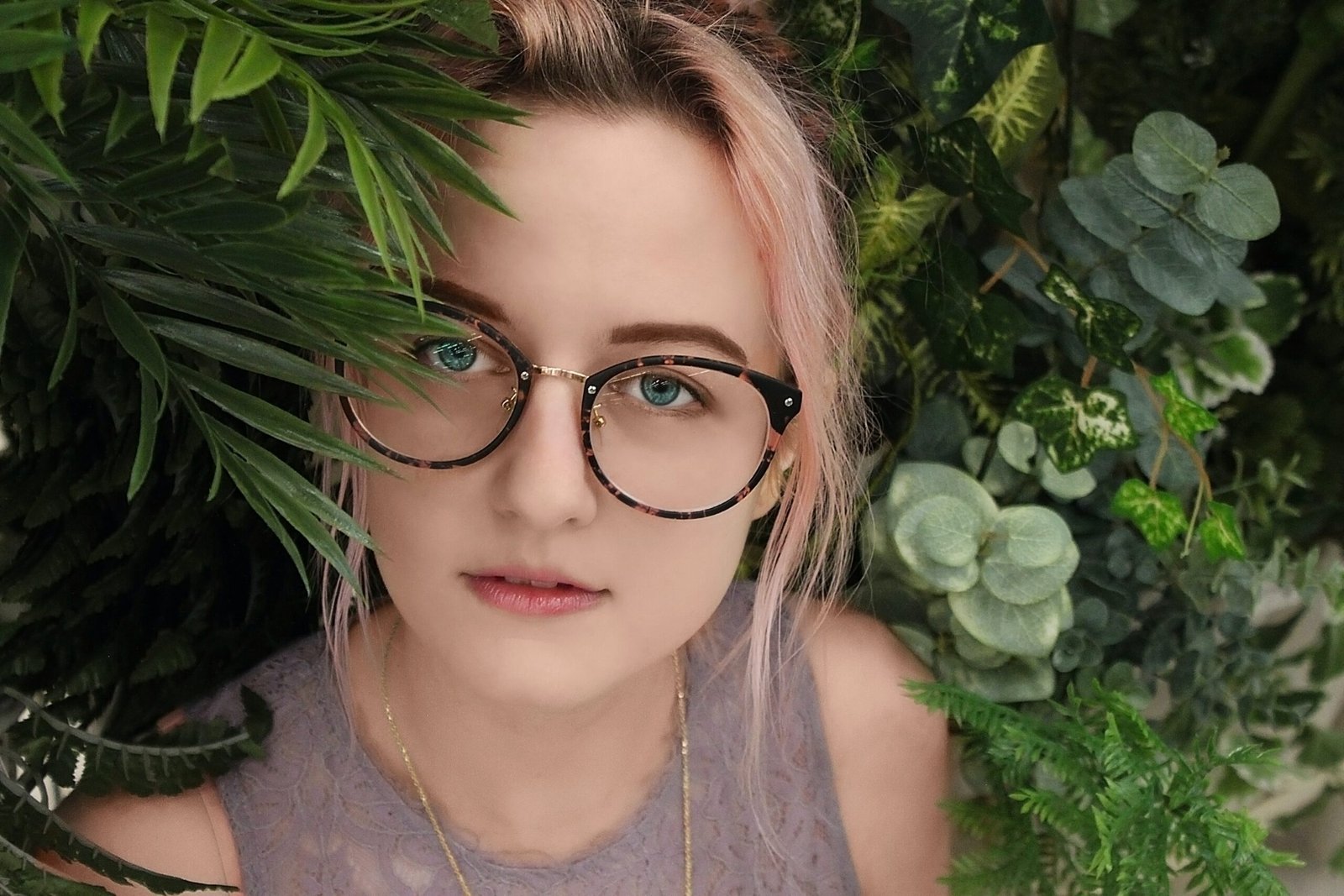 These colors are known to pair perfectly with each eye color, so you can buy your glasses online with confidence.
3. Hair Color
Would you rather make your hair color stand out rather than your eyes? That's totally possible with the right type of frames.
Blonde hair – Blondes should base their choice on the tones of their hair. Those with warm or darker tones should opt for brown or tortoiseshell glasses to bring out these low lights. If you have ash tones, on the other hand, you'll find that pastel shades of pink, blue and green look particularly good.
Black hair – Instantly create a mysterious, sleek look by pairing your outfits with dark frames. Think black, burgundy, and gunmetal grey, all of which look ultra-stylish with black hair.
Brown hair – Brown hair is extremely versatile, and that's certainly the case when it comes to glasses. Clear frames are always fun, but those who prefer solid colors should go for earthy tones.
Red hair – Go bold with emerald green frames, a color that is known to bring out the naturally radiant tones of red and auburn hair.
Whatever color you choose, it's important that you feel confident and comfortable in your new glasses. Don't be afraid to experiment with different colors and designs until you find the right pair.