Enter The Multimedia + NFT World With Franky Aguilar AKA FrankyNines
Franky Aguilar, also known as FrankyNines, is a Latin-American multidisciplinary artist and mobile developer based in Los Angeles, CA.
His creative artistic works incorporate technical design, digital illustration, interaction development, hand-painted works of art, and more.
Franky studied web development and multimedia design at the Art Institute of California – San Francisco and has since developed various successful mobile applications over the course of his 15-year career. He has worked with gaming giants like Zynga and has developed mobile applications, earning millions of downloads. Aguilar founded YoShirt Inc. in 2016, a venture capital-backed fashion retail startup that infuses and streamlines digital-to-physical clothing distribution, manufacturing, and consumer e-commerce services via one single, seamless platform.
Franky's tech and creative success in California led to creative collaborations with clients like Snoop Dogg, Steve Aoki, Major Lazer, Fox Digital Ent. Group, Grumpy Cat, and many others. Franky originally began painting trains and graffiti as a teenager but evolved into a thriving artist in the NFT tech space. He now focuses on interactive design that encourages people to create their own art, design their own merchandise, and embrace their individual artistic style.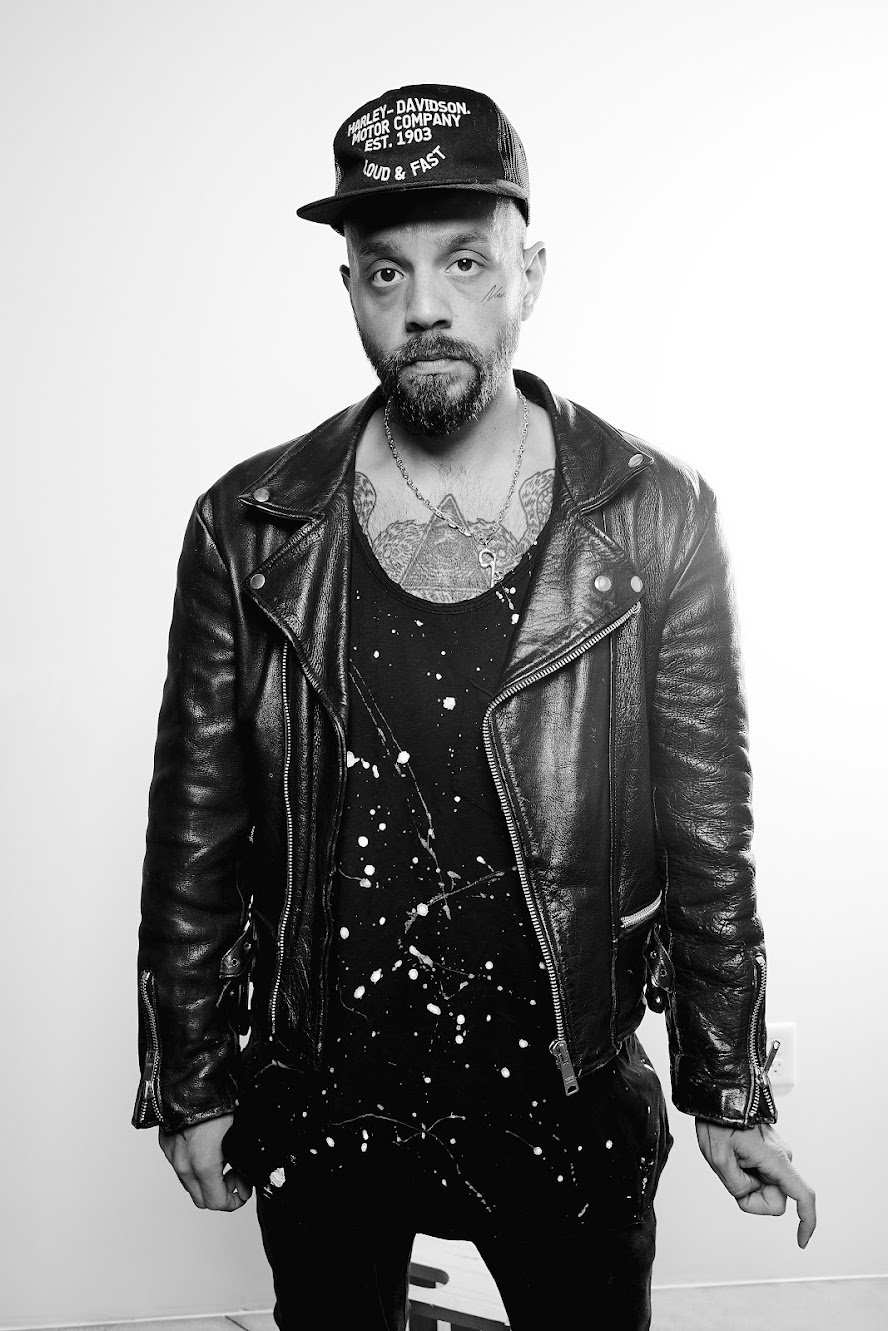 In early 2018, Franky began translating his artistic skills to the emerging blockchain space by partnering with Cryptokitties developer Dapperlabs. Aguilar extends his design expertise to the conceptual and technical aspects of art development, user interface design, and product design fields through platforms like Nameless and NFT42.
We interviewed Franky regarding his upbringing, introduction to the art world, favorite inspirations, and plans for the future.
Where are you from originally?
I was born in Southern California and moved around a lot as a kid. When my family decided to settle down, I went to middle and high school in Northern California. It wasn't until college that I decided to move to the Bay Area and attend school. After about 9 years in the Bay, I moved to Los Angeles where I now live. I am an avid traveler who draws inspiration from visiting beautiful destinations, and thus I have spent a lot of time in Vegas and London over the last few years.
When did you first decide you wanted to be an artist & creator?
I've always been an artist since grade school. I was always doodling, graffitiing, and generally always making art as a kit. After college, I started publishing my own Interactive projects and ended up creating a digital design & development agency. That's where I got into gaming and other tech projects. In 2019, I started making TikTok videos, which lead me to content creation on YouTube.  I am also an active person on Twitter, so all of the content I put out on these spaces has allowed me to be a successful artistic content creator and become an NFT artist voice that resonates with many.
What was the inspiration for getting into the blockchain and NFT industry?
After college I worked at Zynga, which are the creators of popular games Farmville and Words with Friends. When I joined the Blockchain industry in early 2018 while visiting London, I saw the first CryptoKitty. Coming from a gaming background, I instantly knew what I was looking at. I reached out to the creator of DapperLabs and landed a job where I worked closely with the chief creator. During this time, I also built key relationships with the founders and key community members in the digital art space.
I've since then continued a prominent career in the digital art/NFT space, which led to the creation, production and launch of my own NFT profile photo (PFP) collection: SupDucks.com.
How do you think the economy will benefit from these industries?
I definitely see a massive benefit and opportunity with crypto as a whole. The digital art space has opened up a huge market for independent digital artists and content creators to launch and sell compelling digital art to people around the world. As we saw with the explosion of Influencers making millions with youtube videos, I think we're now in the beginning phase of seeing an important shift with creators engaging communities and generating income from their content and digital art on the blockchain. We're barely in the beginning, and now is the time to get into NFTT space because it is going to do nothing but expand from here. The NFT industry will become a trillion dollar industry and will uplift so many different artists and entrepreneurs alike. 
Social media is the widest used method of information sharing and communication, do you think that this will change or only evolve?
I think the way we advertise will evolve and change, but we will continue to use social media platforms to connect with people and promote art and different products. As we saw in digital advertising with the web banner ads become less visible and effective, and in turn, influencer marketing has become the go-to strategy for so many brands to promote their products and services. I think the way influencers will monetize in the future will be integrated heavily with NFTs and Cryptoart.
What is a current challenge for you and how would you approach it?
As I mentioned, I've been in the gaming, tech and blockchain spaces for over 15 years. I'm well versed and well equipped to handle any challenges that come my way so I look at every "challenge" as an opportunity. Getting more creative artists into the cryptoart space is something I hope and believe we will see more of in the near future. 
The Fox Magazine is all about inspiration, what/who inspires you the most?
Challenges and the willingness to break things and experiment. I'd compare myself to a mad scientist, in the sense that I'm constantly exploring new ideas and new ways to express myself with art and tech.
What does success mean to you? What are your rules for success?
Success means sharing something joyful and positive with the world and having the world receive it well. That was fortunately the case with my Sup Ducks NFT Art Collection launch– We launched it in July and all 10,000 NFTs in the collection sold out in less than a few days, totaling $1.64 Million. Even Mike Tyson bought one of my Sup Duck NFTs, so that was pretty exciting. I am now working on a Sup Duck game that owners of Sup Duck NFTs will be able to exclusively play in. Adding artistic value to the Metaverse and bringing happiness to others is my ultimate goal of success.
What's something people would be surprised to learn about you?
Probably my family history. My grandpa was from Italy and raised in San Francisco and moved to Las Vegas, where he worked in the large Casinos as a pitboss. I have mob blood, but don't tell anyone! Ha! 
What is your favorite or original innovation-related motto, quote or words to live by?
You gotta take chances to make sh*t happen. – Frankynines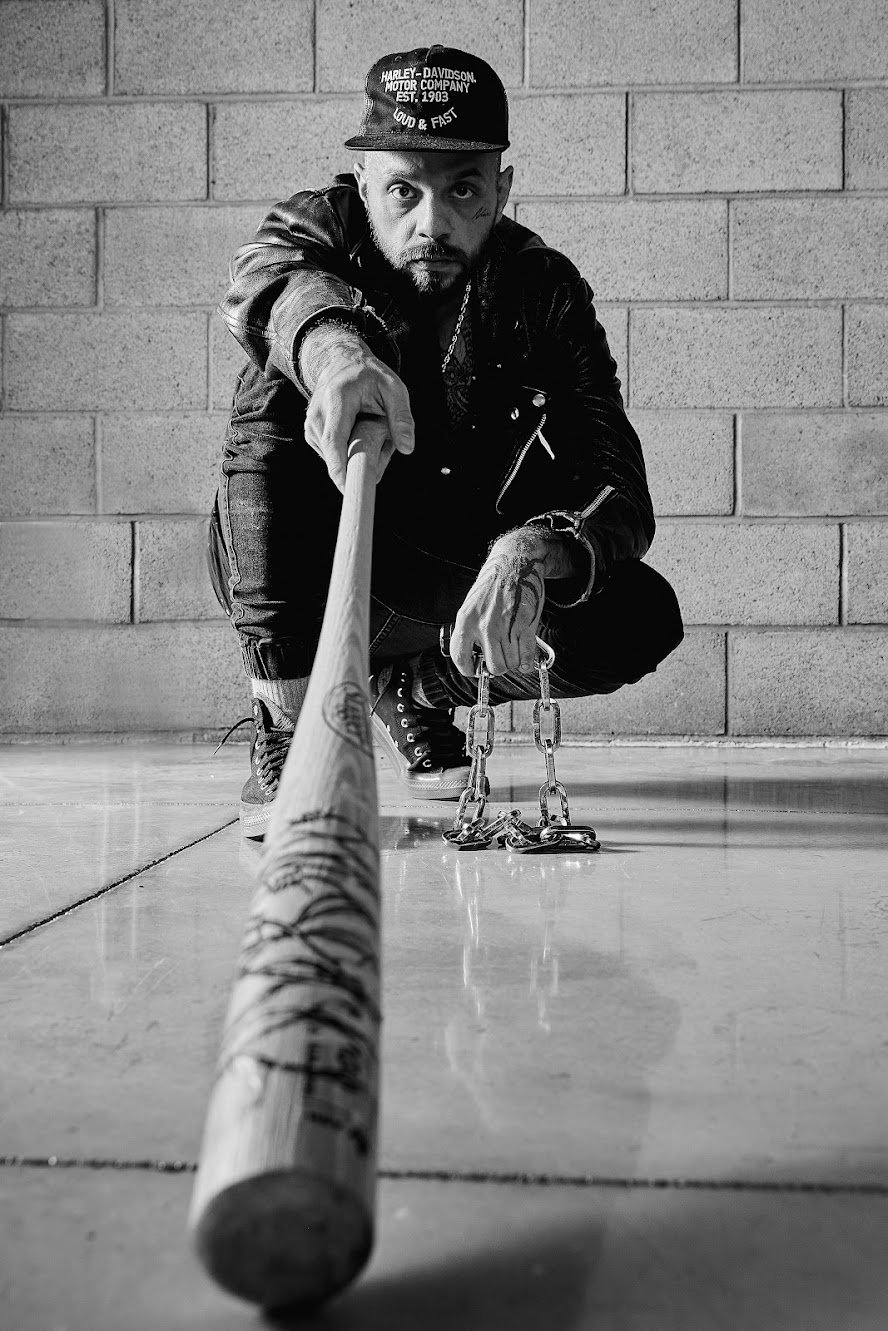 ---
Connect With Franky!