Meet Nia Lateju: A Passionate Artist Who Expresses The Beauty Of Human Anatomy In Her Paintings
The beauty of human anatomy is the countless positions and movements taken to complete the most simple or daunting task, having the ability to understand the ins and outs of that could when putting that essence on a canvas can separate a good artist from a great artist.
Meet Nia Lateju, an artist who follows this philosophy, making her artwork garner the attention of rappers like ScHoolboy Q and Snoop Dogg. She may have begun on the hardwood as Forward for the Lady Owls of William Woods Owls University but with the passion to create in a space starving for black creators, Nia has found a foothold.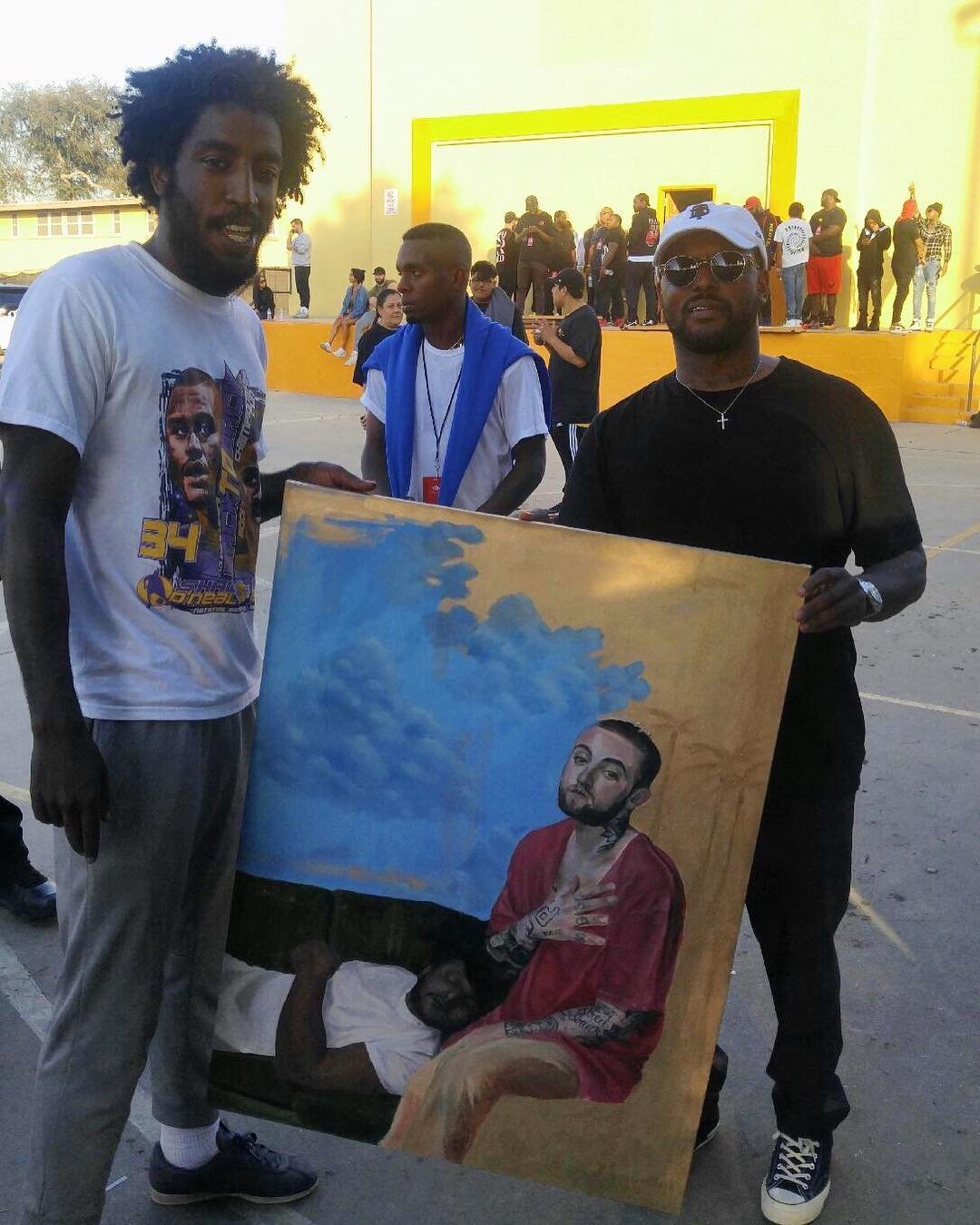 We interviewed with Nia about her artistic style, dream collaborations, and challenges within the realm of creators. Take a closer look at this amazing artist and see her inspirational work.
How much have your skills developed since you began painting? 
I would like to think my skills have developed a lot since I started. I started painting almost 4 years ago. It really helps painting wise, if you can sharpen your drawing skills.
You recently painted a portrait of Kobe, Gigi, and Nipsey, what was the inspiration behind it? 
It started off as just a commissioned painting. A patron asked me to paint 3 people in my own style. He gave me the freedom to do what I wanted on the canvas and that kinda allowed me to really have fun with it. Those 3 people really were major influences in my life, believe it or not. I used to hoop so Kobe was an inspiration. That's always the player any hooper strives to be. Gigi, I used to watch her highlights, watching her play like how she did and seeing her start to really go off in games, her fade away? It excited the hell out of me to watch her grow. I could tell she was gonna be something to deal with. A whole game changer. She was gonna bring something different to the game.
Last but not least Nip. He gave the public the blueprint to a successful life. Always dropping gems. That man was a legend. Is a legend. All taken before their time. Which is why that painting looks almost incomplete. There's enough done to make its mark and get the point across in sense.
Can you talk about the Mac Miller painting you did? Were you asked personally by ScHoolBoy Q to make the painting? 
I wasn't. I used to watch Mac interviews a lot and he was just such a down-to-earth guy and so funny and just such a beautiful soul and the relationship he had with Q was just so lovely to me. I wanted to capture that in a very typical art aesthetic I guess. I've always been very aware life was fleeting and fragile and things can change in a blink of an eye. You can lose someone you love and whatnot and the fact that such light of a person was lost didn't sit right with me. So I kind of wanted to immortalize that friendship.
It was very divine timing how it ended up in Qs hands. I knew I wanted to do the painting of them. And I didn't feel comfortable selling it—I got plenty of offers. But I knew I wanted it to be in the right hands. And my friend ended up taking it to TDE Christmas for me because I couldn't go and doors opened up and Q ended up with it. 
Name a few artists you would love to work with and why? 
TDE. I'm team TDE all the way. 
Could give me any specific artists from the TDE collective you most definitely want to work with first in any capacity? Why? 
It's kind of a tie between Kendrick (Lamar) or SZA, anytime I get stuck I turn on "Good Kid Maad City," because the way he was able to paint a story with his words and the sounds. Every time I listen to it I find something new and inspiring I haven't heard before. "Ctrl" made me realize a lot of aspects of myself with how she told her own story. 
The Fox Magazine is all about inspiration, what/who inspired you the most? 
To be honest, that changes often. When I was a kid it was "uncle" pudgy, we weren't related but he inspired me to start drawing. He'd send my cousin drawings that were so beautiful and just crazy. That's how I started drawing. As I got older it was music. Now it's black people and music and Caravaggio. 
What was the defining moment you realized you wanted to be a painter and create art? 
I was in college (senior year) I was majoring in fine art but I wasn't sure if I could be an artist because I just didn't see any black people let alone women as artists. So that really made me wonder if I could actually do it. Become a professional artist. I ended up finding these book volumes in the university library about the black image in art. So many sculptures and artists, I was so angry and so excited because I had finally seen myself in these pictures and books. That's when I decided I wanted to be so loud and so out there and so good that you'd have to shut up and look. 
The past, present, or future. Which period would you like to recreate in your art? 
I wanna tell old stories and new stories and manifest what a future would look like. Heavy on the hopeful future.
What motto, quote, or words to live by do you use to stay motivated when you aren't feeling inspired? 
I wouldn't say I have a quote. I have a playlist and tattoos-based (on) songs. I've realized in my life through experience that life is short and anything can change in a moment. I don't take that lightly.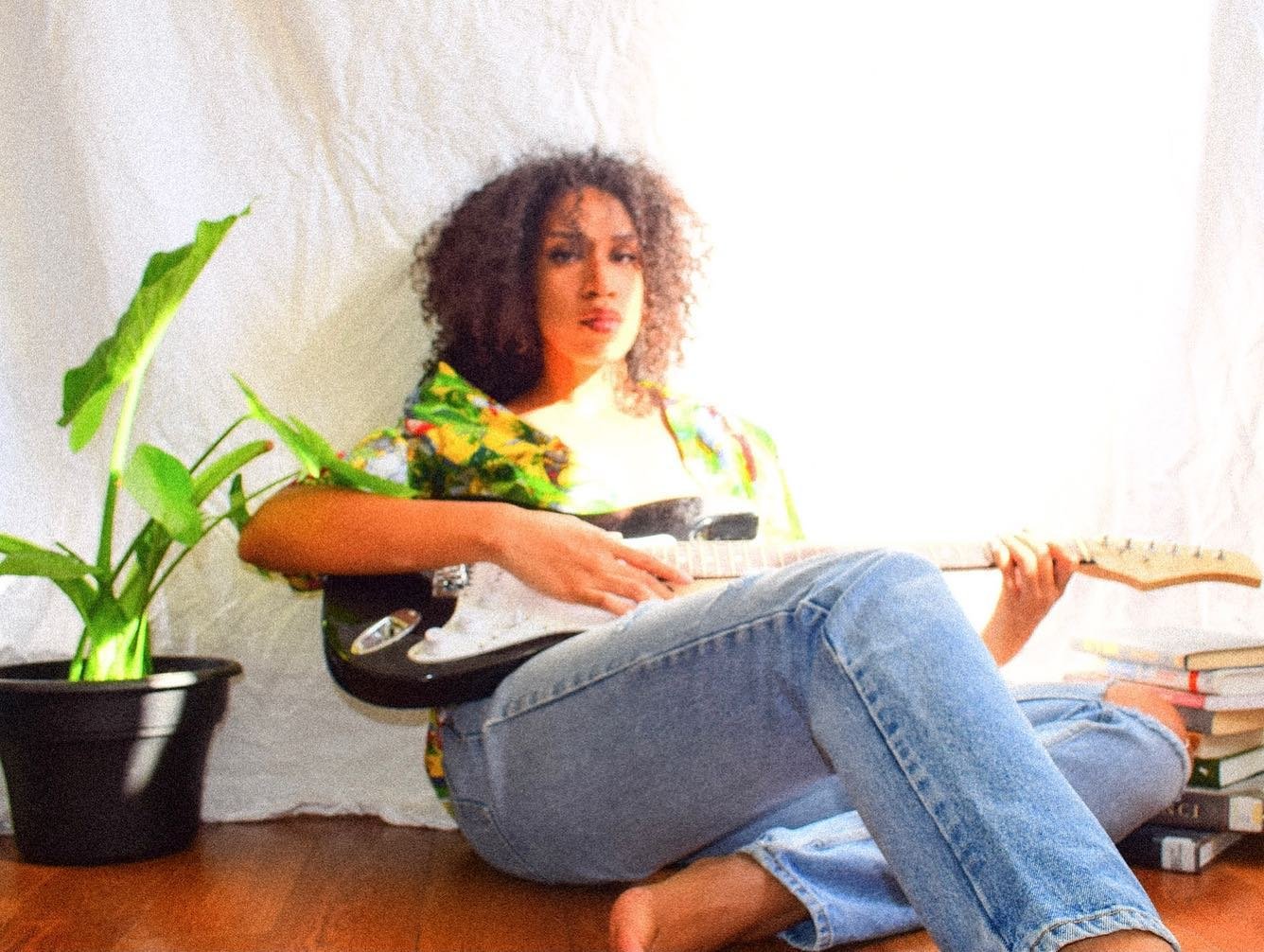 What were those songs? 
It depends on what kind of inspiration I'm looking for when painting. 
What is the feeling you hope people feel when viewing your art? 
Something. Whatever it is I'm trying to convey. Sometimes I want to convey anger. Sometimes — in the case of the Nip, Kobe, and Gigi piece, I wanted to convey hope. LA is the place people wanna be, and yeah it has its problems but looks who lived here. Look who's around you. The city of angels, it can take you anywhere. 
What sets you apart from other artists? 
This is for any artist. Their experiences are gonna make them stand out regardless. But I think one thing I do pride myself on is my portraits. They're very lively and I work very hard to understand anatomy so that I can manipulate it the way I want to tell a story. I've done it several times with previous pieces. 
What's your best advice for aspiring artists? 
Work for yourself. Enjoy the process. That's where you learn the most. Fuck up. A LOT. And enjoy fuckin up. Because that's how you learn. And don't be scared. Also believe in yourself. Because you really can do anything. But if the one person who you NEED to believe in you doesn't believe it's gonna be impossible.
---
Connect With Nia!