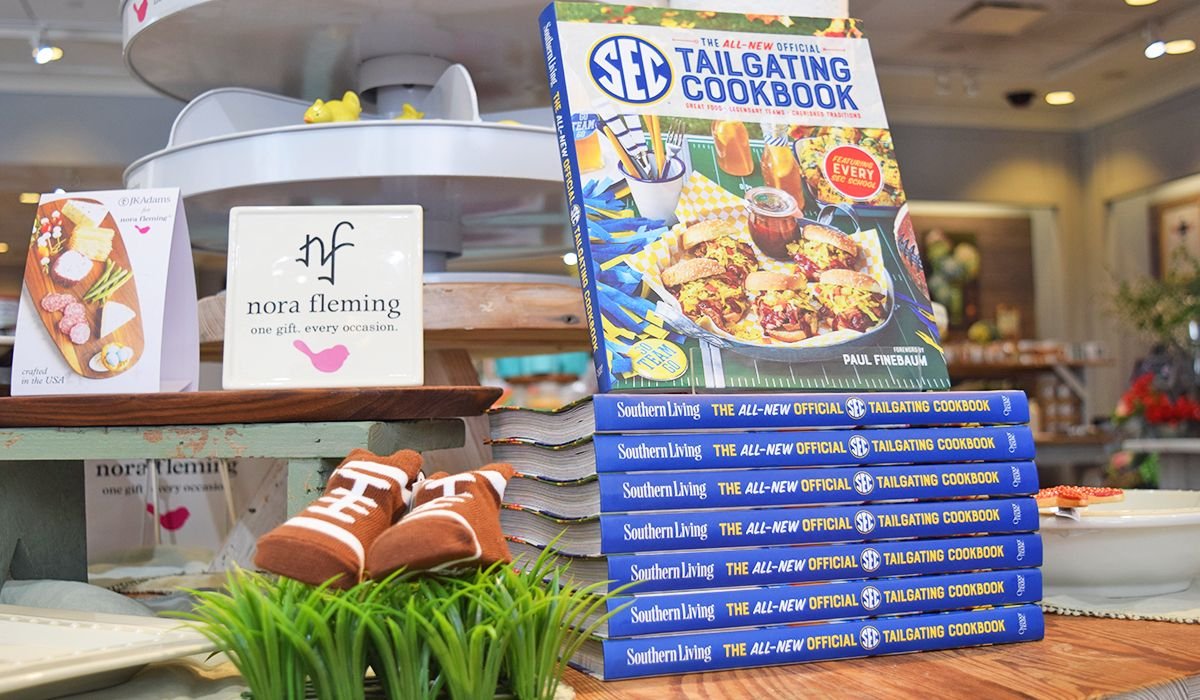 The All-New Official SEC Tailgating Cookbook: Great Food, Legendary Teams, Cherished Traditions
In the South, it's said that college football is religion and every fall Saturday is sanctified.
With The All-New Official SEC Tailgating Cookbook by the Editors of Southern Living, you'll take your tailgates to biblical levels.
The ultimate guide to game day, The All-New Official SEC Tailgating Cookbook offers 150+ crave-worthy tailgating recipes, including those specifically developed for each of the 14 NCAA Southeastern Conference football teams.
From Alabama to Vanderbilt, each SEC team is profiled with information on school traditions, iconic football moments, legendary coaches and players, and photos. You'll also find a menu of four recipes, plus a customized spritzer, jalapeño popper, and whoopie pie for each team.
No matter where your team loyalties lie, you can make dishes perfectly suited for game day, including Fried Chicken, Green Tomato and Waffles with Sriracha Syrup for Alabama Crimson Tide (p. 25); Ham-and-Cheddar Pinwheels for Arkansas Razorbacks (p. 38); Loaded Potato Skins for Kentucky Wildcats (p. 94); Fried Oyster Po'Boy Sliders for LSU Fighting Tigers (p. 178); Loaded Golden Ravioli Nachos for Missouri Tigers (p. 217); Peach Cobbler Bread Pudding for Auburn Tigers (p. 235); Peanut Brittle Puppy Chow for Georgia Bulldogs (p. 253); and much more!