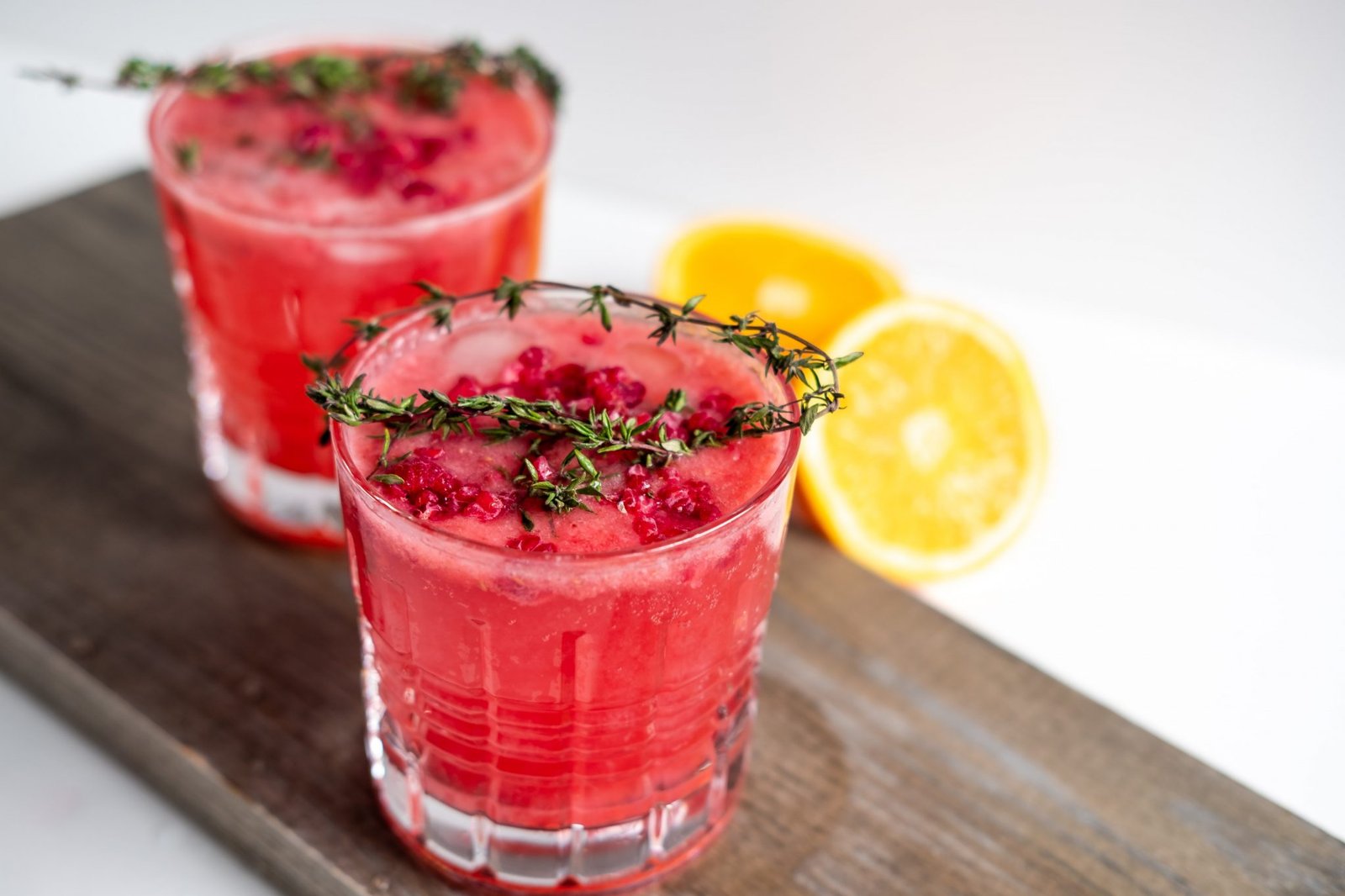 Smoothie Recipes You Can Try For Any Diet
A smoothie is a perfect meal replacement and can be an effective way of shedding weight and toning your muscles.
With the right ingredients in an energy-packed green smoothie, you can get enough energy to finish all your tasks and spike your metabolism at the same time to burn off extra weight.

The best part is that choosing your smoothie ingredients is not complicated at all, and the more you mix healthy foods together, the richer and thicker your smoothie will be, giving you more nutrients to keep you full for longer.
Check out these smoothie recipe ideas that will help you lose weight and curb your hunger while increasing your metabolism rate; keep reading.
Peach and Oat Smoothie
This one is pretty much everyone's favorite; it's because the vanilla in the protein powder mixes very well with the peaches in this smoothie, making it very delicious and creamy. You will need a good blender and a couple of fresh or frozen peaches. You will also need some rolled oatmeal, a banana, flaxseed, almond milk, and plant-based protein powder. Blend the ingredients together, and you will get a fresh, healthy smoothie that contains fiber, protein, and carbs with low fat and low sugar.
Peanut Butter Energy Smoothie
Nothing says energy more than the carbs and healthy fats in peanut butter, especially if mixed with cocoa powder, for an awesome flavor. For this smoothie, get your favorite type of peanut butter, cocoa powder, bananas, cinnamon, and Greek yogurt. You might need some unsweetened almond milk to soften the mixture, but it's optional, depending on your preference. Make sure you blend those heavy ingredients properly to avoid lumps and for a soft texture that can be easily drunk. These ingredients will boost your energy in the morning and provide you with carbs, fiber, and protein. It also tastes very good, satisfying the taste buds with its soft creamy texture.
Green Smoothie
Vegetables and greens are essential in every diet; they provide various health benefits and protect the body against disease. For some people, digesting vegetables is not so easy on their stomachs. However, according to health experts from Spin the Food, smoothies are a great way of digesting nutritious food faster.
Blending vegetables and foods high in fiber, like kale or avocado, in juicy mixtures can help your stomach digest the ingredients easier and benefit from their health values. Go for a kale, banana, and lemon smoothie if you want something high in antioxidants and rich in nutrients. Adding lemon to any green smoothie will preserve the nutritional value and help the antioxidant polyphenols to reach your bloodstream before breaking down.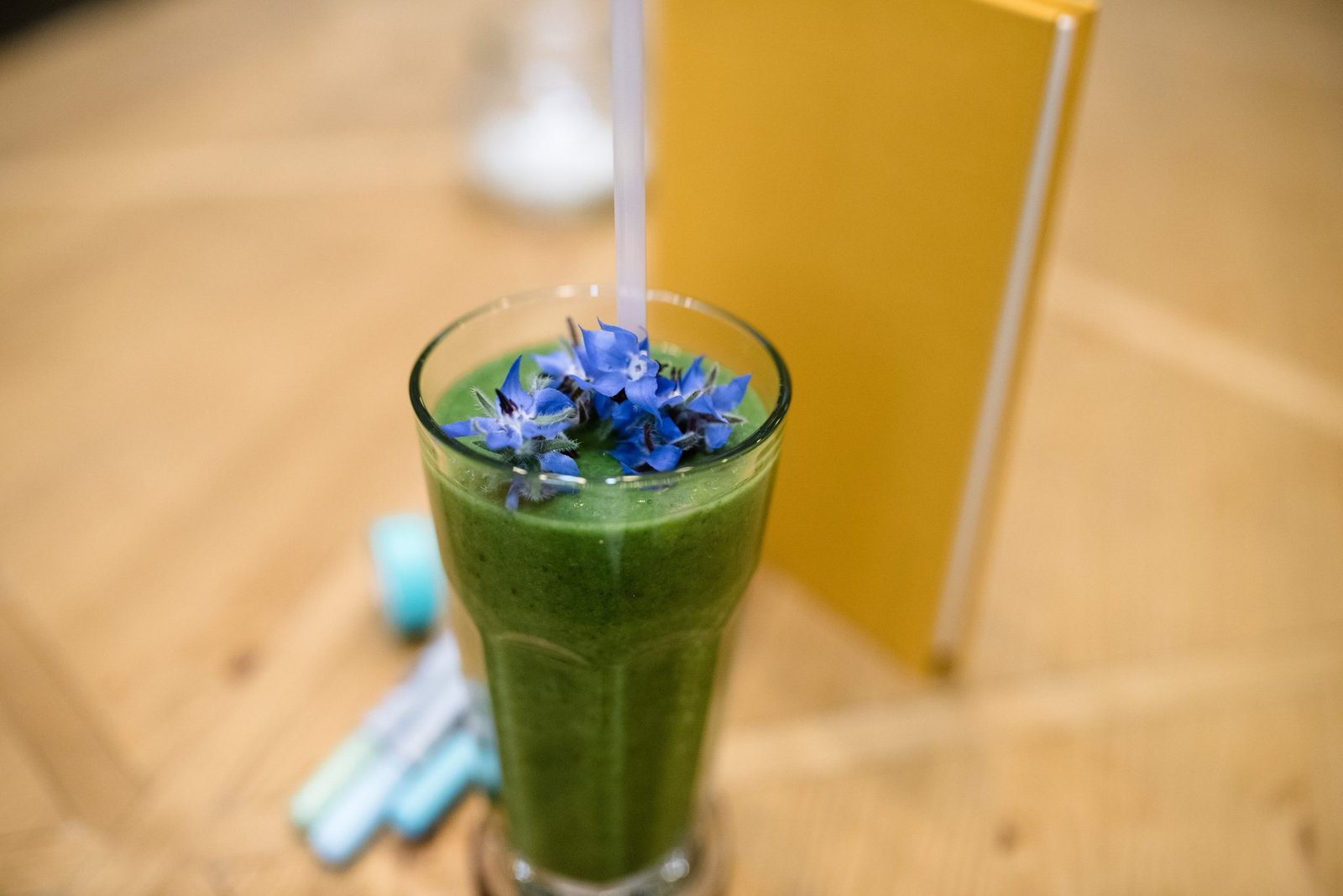 Kale and Avocado Smoothie
Speaking of green smoothies, avocado is the best super fruit that will complete a green smoothie, adding many vitamins to the combination and promoting weight loss. Try blending kale, avocado, lemon, and some protein powder to create a nutritious green mix that will keep you full for hours and boost your energy. Such a blend will be needed after a long workday when you feel drained, and your body could use a little vitamin boost. You can also add unsweetened almond milk instead of lemon and your smoothie will taste even better combined with vanilla plant-based protein powder for a healthy and delicious treat.
Berry Mix Smoothie
Berries are very sweet, nutritious, and come in all different fun shapes and colors. They make the best superfoods, and they don't even need sweetening; they taste good no matter how you eat them. Berries are high in fiber, antioxidants and help fight inflammation. They also enhance your body's blood sugar levels and provide many skin health benefits. They have pretty much everything you need in a smoothie. So blend a few raspberries, blackberries, and blueberries along with some peanut butter, low-fat milk, and honey if needed for sweetening, and you will get the best tasting fat-burning smoothie.
Ginger Smoothie
Ginger is the best at fighting germs, relaxing sore muscles, increasing metabolism, and lowering blood sugar levels. You just need to make sure the ginger you are using is fresh and has not been in your kitchen for too long. For a ginger smoothie, you will need one tablespoon of fresh chopped ginger, half a cup of frozen strawberries, half a frozen banana, almond milk, ground flaxseed, protein powder, and ground pepper. Throw all the ingredients together in a blender and enjoy the best fat-burning smoothie that packs high protein, fiber, and carbs.
Banana Smoothie
Bananas are a rich source of potassium. They also inhibit digestive problems, promote weight loss, provide antioxidants, and help in feeling full and curbing hunger. When adding dark chocolate to bananas or any fruit, you speed up or promote the production of butyrate in your large intestines, which is a compound that controls and limits the fat-storing genes in your body. For this smoothie, blend a banana with 4 cherries, a couple of dark chocolate squares, vanilla, almond milk, protein powder, and a few ice cubes. This will give you a high-carb, high-protein shake with low fat and low sugar.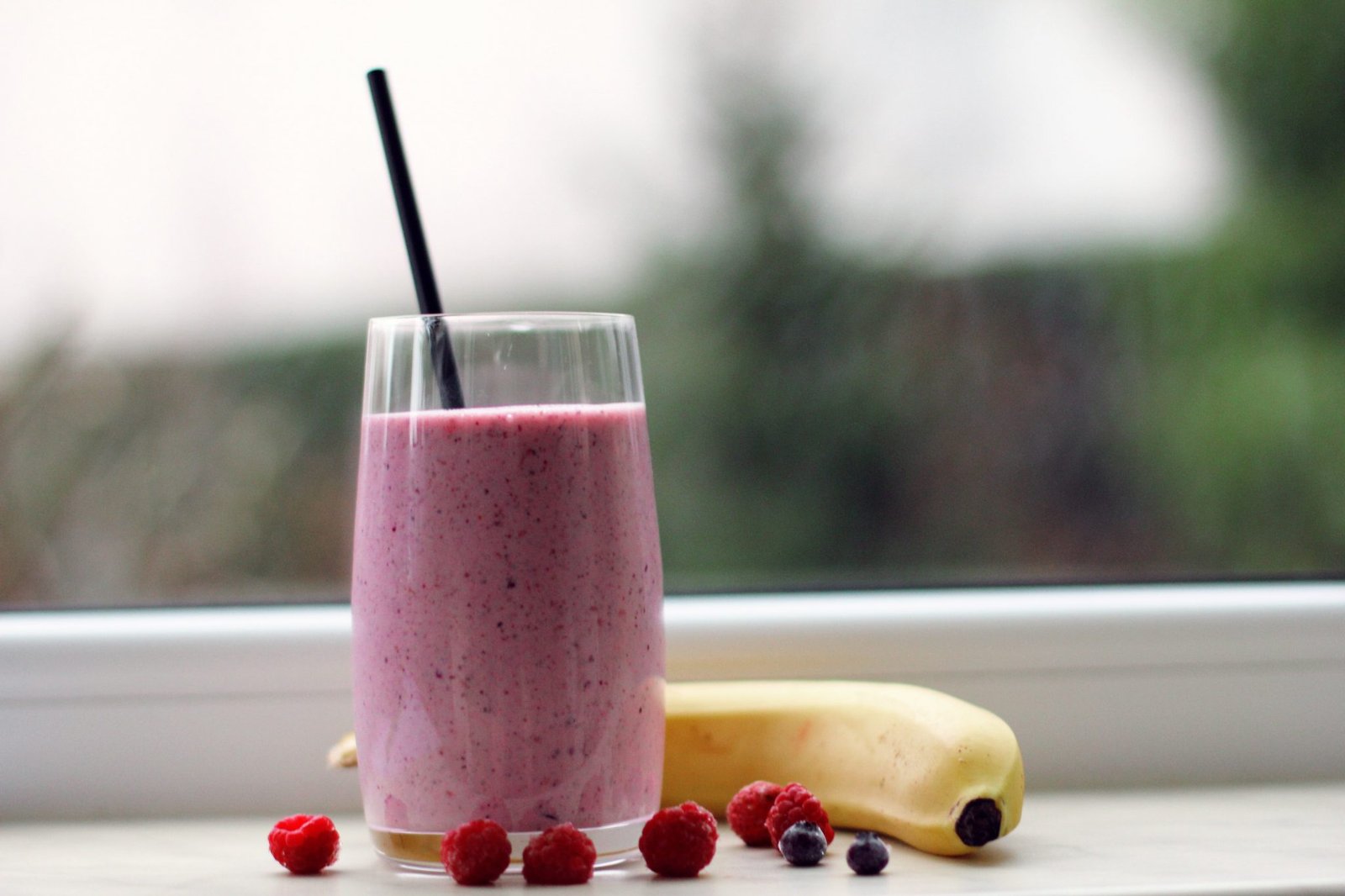 Romaine Lettuce Smoothie
Lettuce is not just good for being a crunchy filling to Caesar salads. Romaine lettuce actually provides super-high levels of fiber and contains almost no calories at all. This is additional to its numerous health benefits and nutritional value, making it one of the most important vegetables needed in any healthy diet. To include it in a smoothie, blend it with spinach, half an apple, protein powder, and chia seeds. You can also add almond milk for flavoring. This smoothie will leave you with a very nutritious blend full of fiber, healthy carbs, and protein.
You can add chocolate to most of these mixtures, especially those with bananas in them, and enjoy a very delicious smoothie that feels as if you are having a milkshake. Although dark chocolate is not recommended if you are trying to stay away from unnecessary sugars and focus more on the nutritional value. Go for honey and vanilla extract when you need to sweeten your shakes; honey is great for antioxidants and can lower blood pressure. The key is to replace unneeded calories and focus on foods that provide healthy fats, carbs, and needed vitamins.