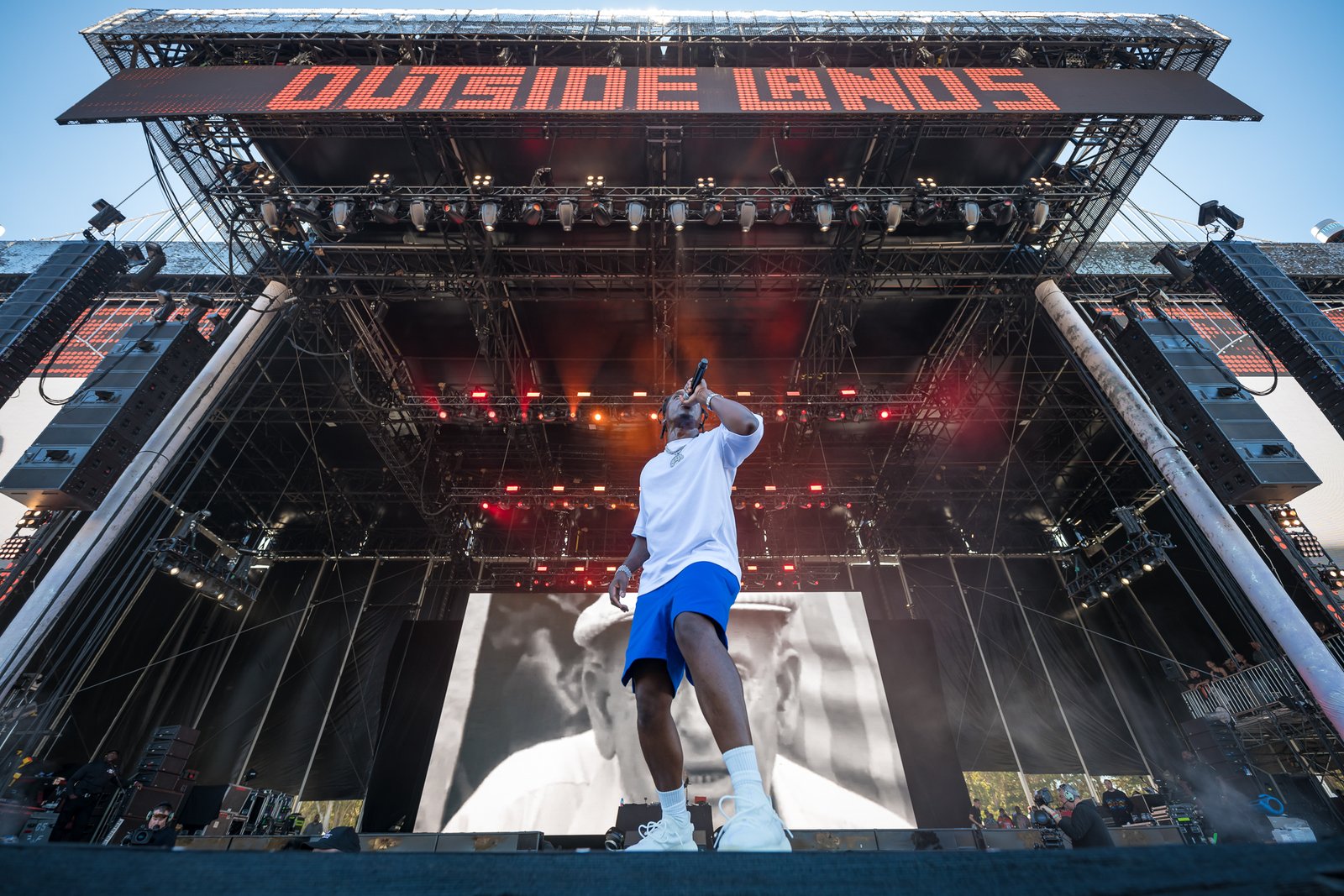 7 Artists Who Set The Stage On Fire With Their Performances At Outside Lands
Outside Lands showcased some exciting artists in the music industry with a multitude of spectacular performances.
Featuring billboard artists like Lil Uzi Vert, Jack Harlow, Post Malone, and SZA, Outside Lands brought an insane amount of talent and hype to the San Francisco area this year. Along with amazing music, the festival showcased delicious food and beverages, pop-up events, alcohol, cannabis, and art.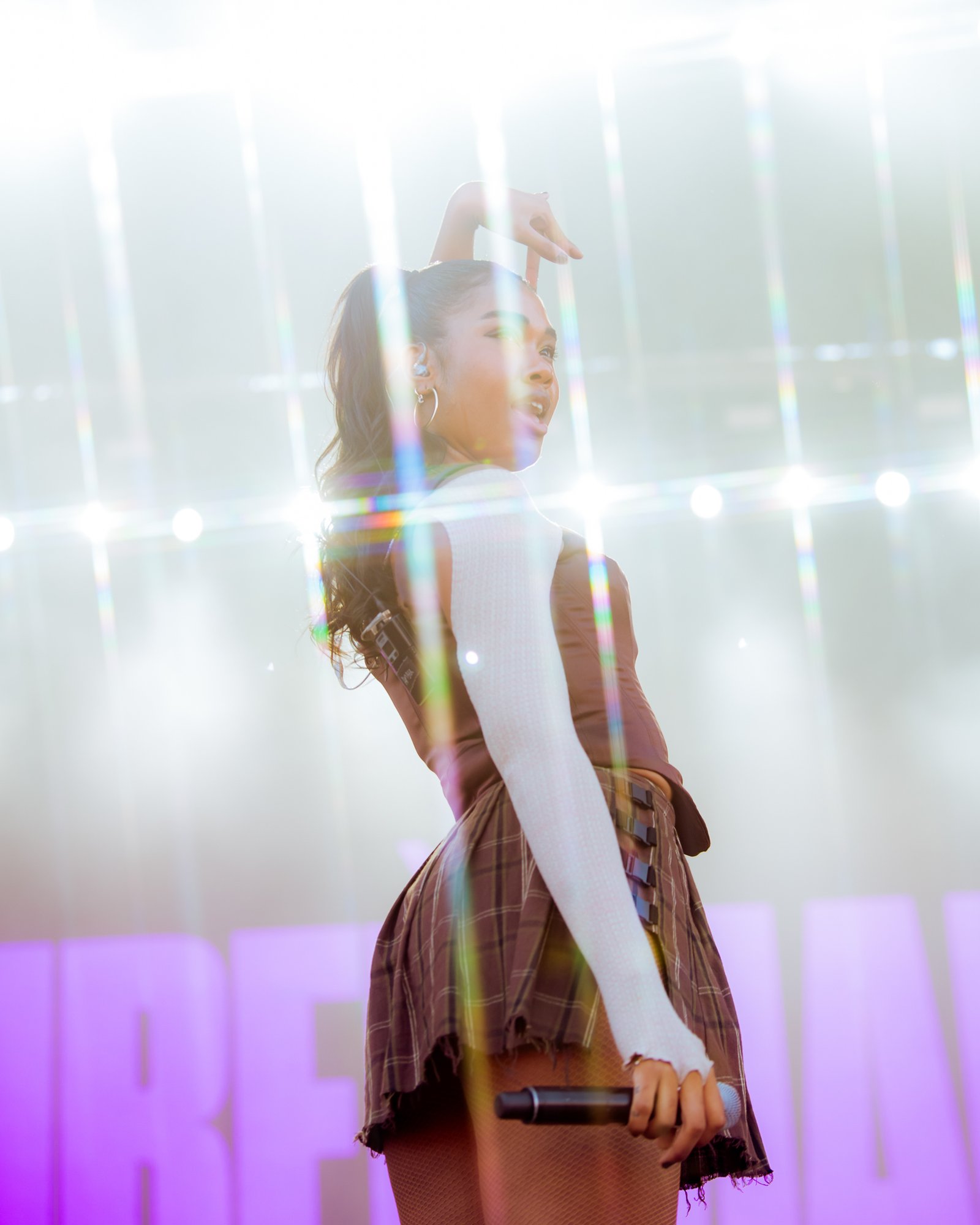 Photo by Alive Coverage
Here are 7 performances that expressed pure raw talent:
Larry June
For the past decade, June has curated a similar vibe on wax, releasing 19 underground projects, including a four-album run during COVID-19–ravaged 2020. He raps about smoothies, financial freedom, and cars. In a genre where jewelry and cars are symbols of luxury, he stunts with expensive blenders, Dyson fans, and tuck spots in Mission Bay.
If E-40 is rap's model of independence, June is hip-hop's Jack LaLanne, and he's primed to transform Bay Area rap. He has a mouthpiece like Mac Dre and the soul of RBL Posse, with a mission to make it on his terms, even if the celebrity doesn't necessarily follow. His breathtaking performance took place on Saturday.
Photo by Alive Coverage
Amber Mark
A self-producing artist who was raised in cities around the world before she settled in Manhattan as a high schooler, Amber Mark's international background manifests itself in her music: worldly and wise, with a beautiful voice and a knack for nuance. Mark's 2017 debut 3:33 AM EP saw the singer-songwriter write her way through the death of her mother; on 2018's Conexão EP, she crafted elegant bossa nova and covered Sade, even earning praise from the Quiet Storm queen herself. Amber set the stage on fire during her set on Sunday at the Lands End stage.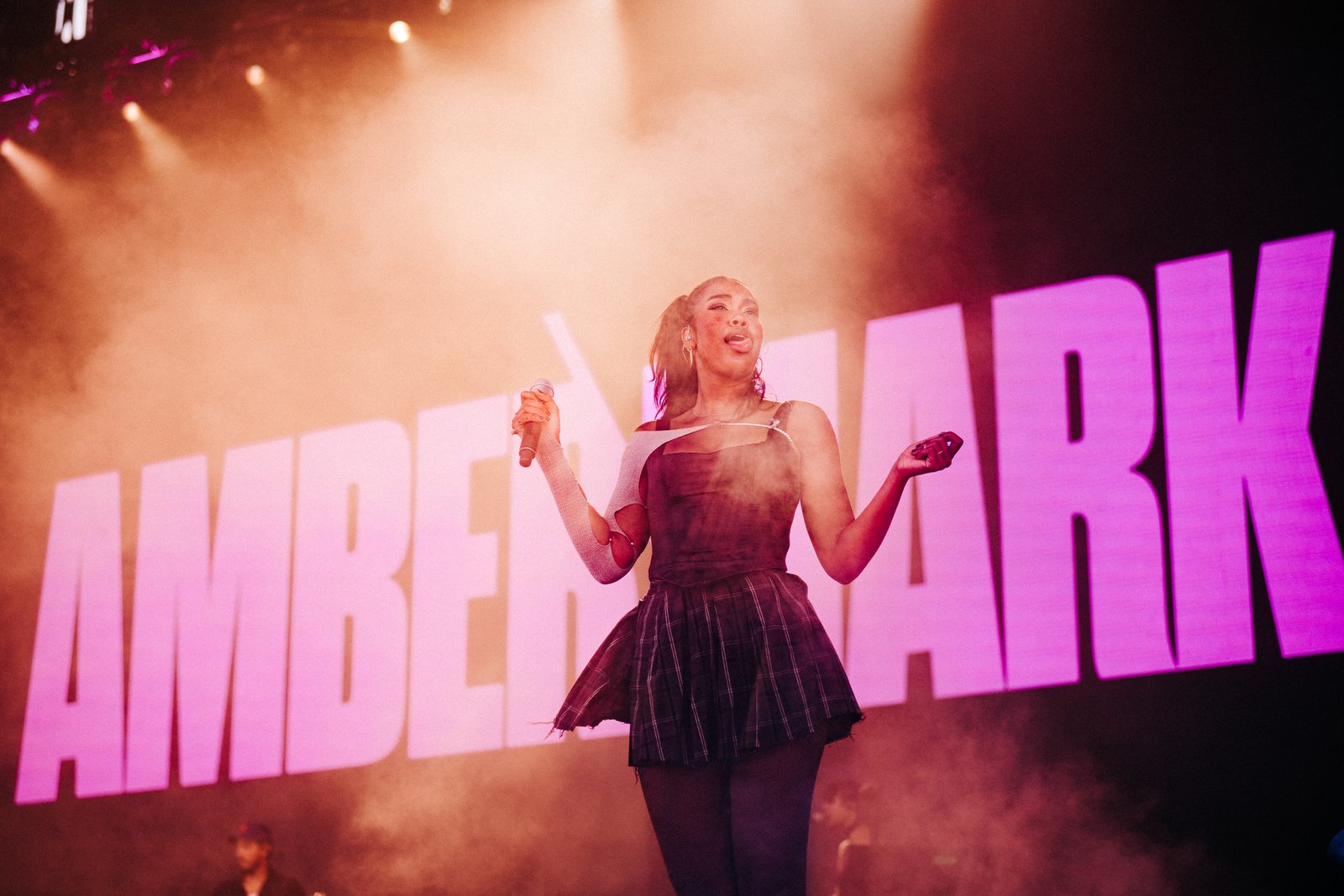 Photo by Alive Coverage
Maxo Kream
Maxo's triumphant return has seen him garner a large number of accolades. His releases 'Big Persona' and 'Greener Knots' have held high positions in a number of popular Apple Music playlists such as Rap Mixtape, The New South, New Fire, The Plug, New In Hip-Hop, BARS, and Street Politics.
The strong momentum the Houston-based rapper is building in the UK has seen him have interviews with some of the most influential rap music gatekeepers, including an in-depth podcast discussion with DJ Semtex for his Hip Hop Raised Me series as well as conversations with Rinse FM. His explosive performance occurred on Saturday night.
Photo by Mike Fox
Griff
Sarah Faith Griffiths, known by her stage name Griff, is a British singer and songwriter. Raised in Kings Langley, Hertfordshire, her Jamaican father, and Chinese mother introduced her to soul and gospel music at a young age. Griff has spoken about her love for Taylor Swift's Fearless album, which she first heard aged eight. She performed Sunday afternoon and delivered a soulful performance to dedicated fans and new ones.
Photo by Alive Coverage
Pusha T
First making a huge impression as one-half of Clipse, Pusha T's solo career came after years of honing his lyrical skills and grinding in the music industry. After reaching legend status in a lengthy run with Clipse, the rapper signed with G.O.O.D. Music in 2010 and took his intricate wordplay and imposing presence to albums like 2018's critically lauded Daytona. His complex depictions of both drug hustling and emotional struggles continued on his fourth solo album, 2022's Kanye West – and Pharrell Williams-produced It's Almost Dry. His performance ignited the festival on Sunday afternoon, setting up great energy for Post Malone's closeout performance at the Lands End stage.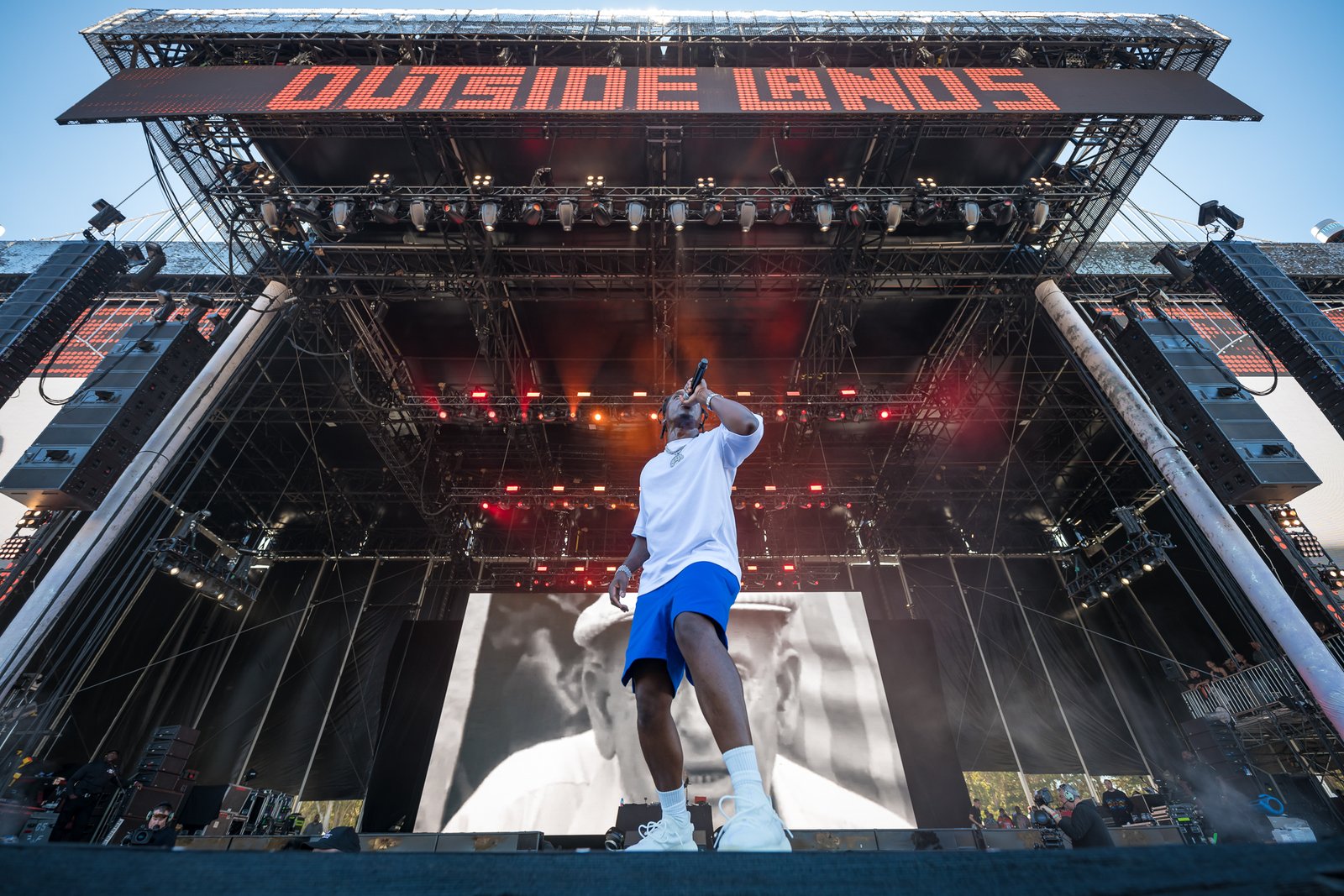 Photo by Alive Coverage
Tyla Yaweh
Tyla Yaweh is an up-and-coming artist from Orlando, Florida. At 19, Tyla moved to LA in the early parts of 2015 to pursue his music career. With only a few hundred dollars in his pockets & big dreams of becoming a star he took a leap of faith and pushed forward. Tyla has worked with music icons with G-Eazy, Ty Dolla $ign, French Montana, and Ski Mask the Slump God & is currently touring with Post Malone. The future looks extremely promising for the Florida-born native as he becomes one of the most anticipated artists to watch out for. He performed on Sunday and brought great energy to the Twin Peaks stage.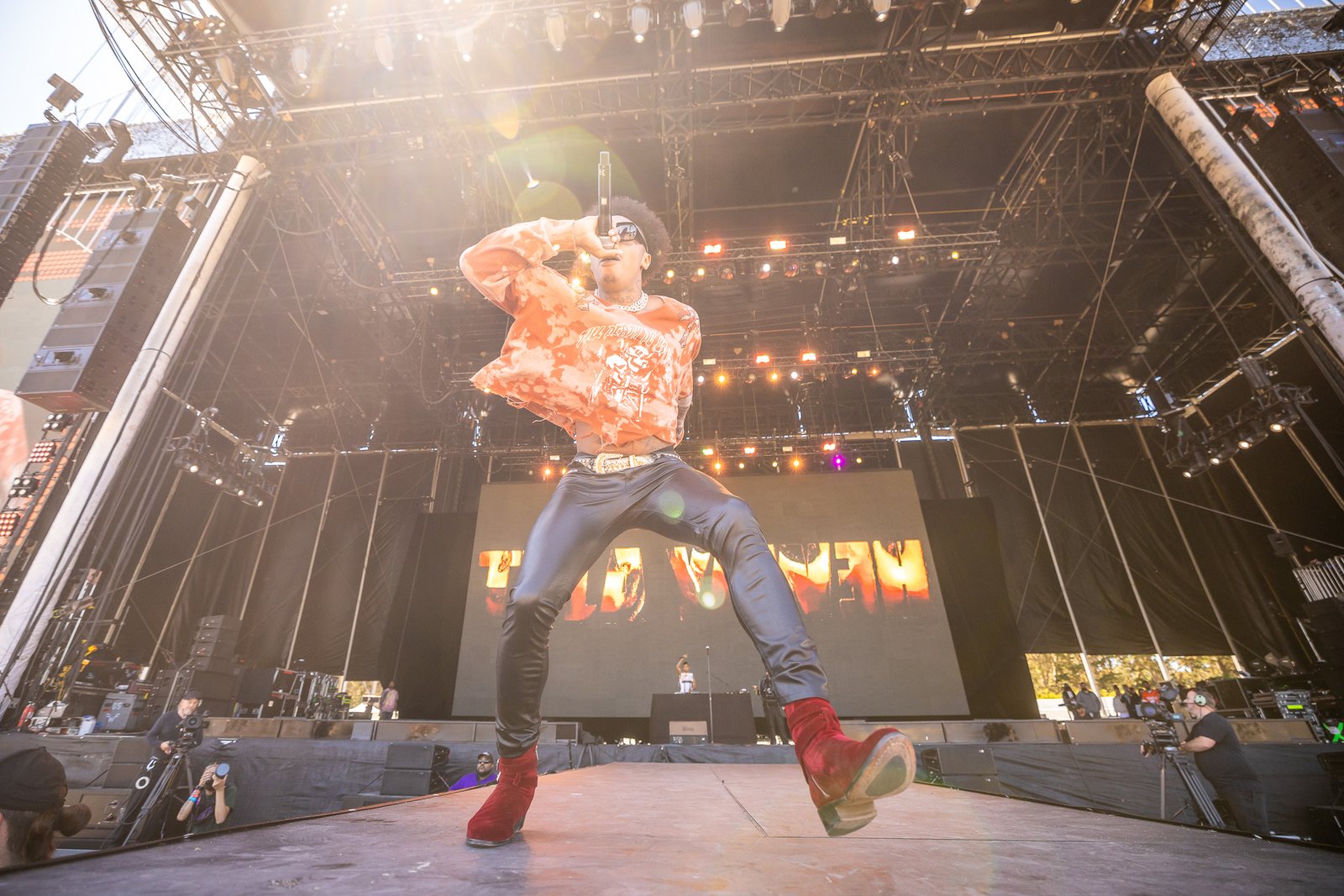 Photo by Alive Coverage
Post Malone
Within five years of his debut, American rapper and singer/songwriter Post Malone went from genre novelty to certified superstar, amassing a string of Top Ten singles with a hybrid style that combined his unique vocal delivery, pained lyrics, and hip-hop production inspired as much by Tim McGraw as well as Kanye West.
After the release of his 2015 quintuple-platinum single "White Iverson" off debut Stoney, he quickly ascended to the top of the pop mainstream in the late 2010s with a succession of multi-platinum hits that included chart-toppers "Rockstar" with 21 Savage and "Psycho" with Ty Dolla $ign from 2018's number one Grammy-nominated album Beerbongs & Bentleys, and the Grammy-nominated "Sunflower" with Swae Lee from 2019's Hollywood's Bleeding. Posty killed the Lands End stage to end Outside Lands on Sunday night.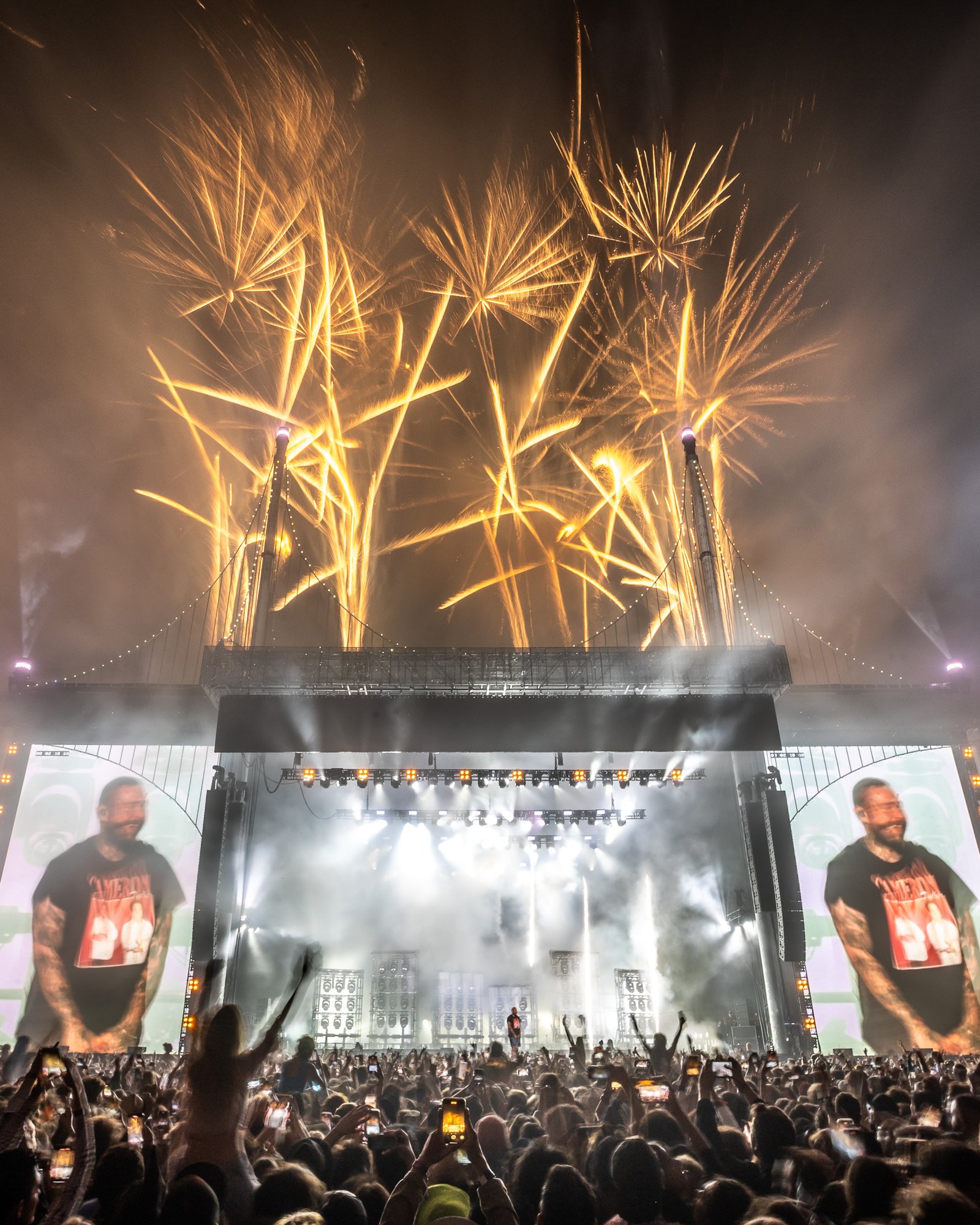 Photo by Alive Coverage
Check out more coverage of the official Outside Lands 2022 recap here.