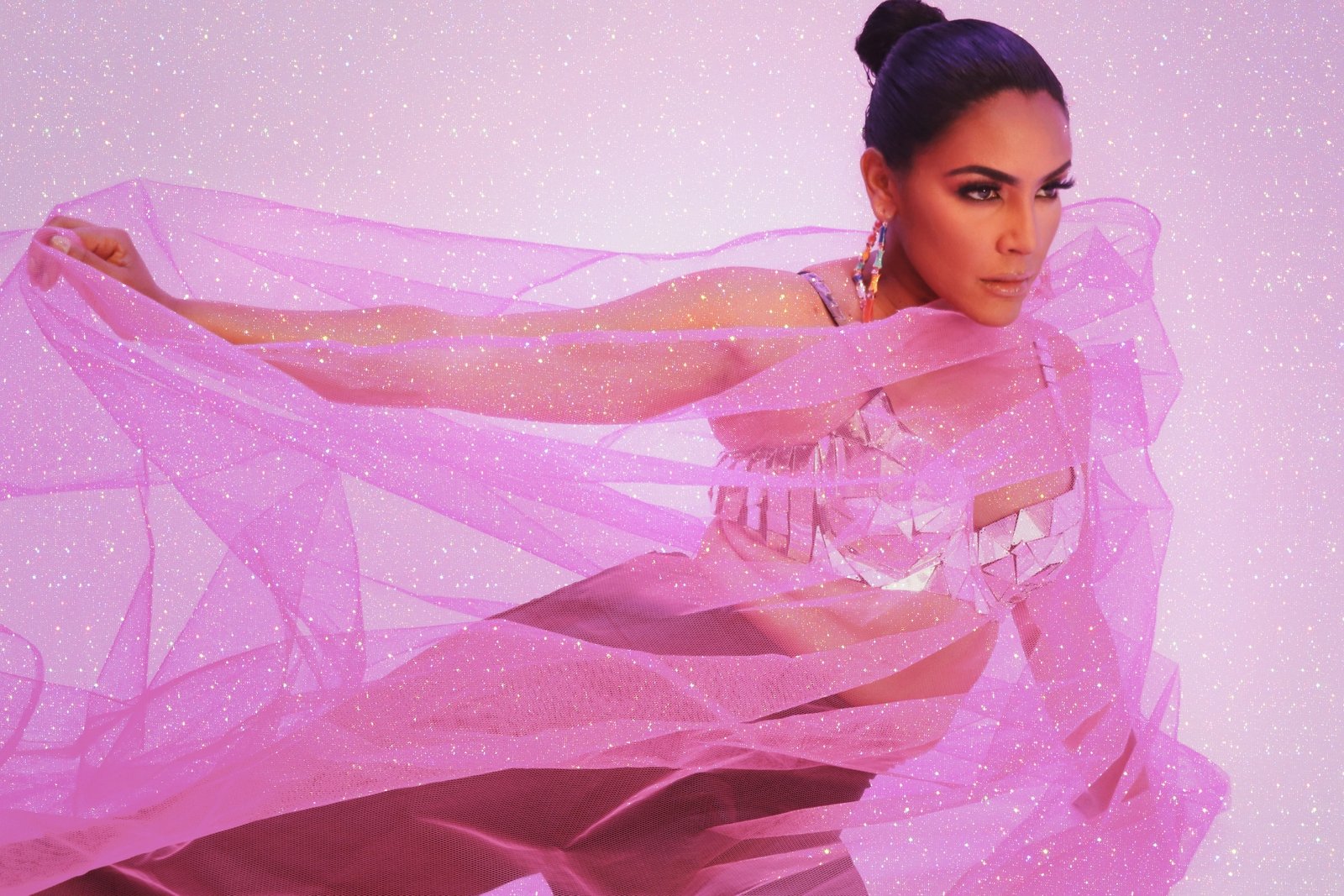 Pop Artist Crystal Starr Shares The Scoop In Her Latest Release "Heart Failure" and Up and Coming Album: Pop Starr
Two-time award-winning recording artist, Crystal Starr, is the new POP-STAR Phenomena!
"The Girl with the Golden Voice" has captivated audiences all over the world through her well-crafted brand. Her colorful visuals, powerful voice, and pop-feel-good aesthetic are thrillingly mesmerizing. Crystal's fun and unique style has a modern-day twist to '80s and '90s pop music. Along with being a singer, songwriter, producer, CEO, philanthropist, and founder of Little Voices, Crystal Starr is an artist with music in her soul and purpose in her heart.
The talented and bilingual artist, born to a Puerto Rican mother and an African American father, recalls growing up surrounded by music. Whether it was Madonna, Prince, or Salsa, Crystal had a full experience of different music genres, many of which have influenced her musical journey. Her distinctive voice and stage presence are often compared to the likes of Beyonce, Mariah Carey, J.Lo, and even Whitney Houston.
At only sixteen years of age and without a single voice lesson prior, Crystal landed her first professional gig singing for pop sensation Jessica Simpson. Since then, she has been unstoppable as she's shared the stage with major artists like Ariana Grande, Stevie Wonder, Kanye West, John Legend, Paul Stanley, Drake, Lady Gaga, The Jacksons, Pitbull, Ne-Yo, and more.
She also had a starring role in the hit Broadway Show Baby It's You. She recently headlined at the Electric Forest Festival 2022, attended by over 100,000 people, sharing the stage with String Cheese Incident. The powerhouse singer-songwriter has released three albums, and her second, album, #SHE, had two singles in the top 100 music charts. Coming off her latest hit single, "All Mine," produced by Crystal Starr, and Grammy Nominated producers Bizkit and Butta, which has been taking radio by storm, Crystal released her single, 'Head Over Heels', produced by Grammy Award-winning producer Black Eyed Peas' Keith Harris and Renard Hughes, this past summer and recently released "Heart Failure" off of her forthcoming album, Pop Starr, set for release next year.
We had the opportunity to interview Crystal on her rise to music, challenges, and inspirations.
Where is home?
Los Angeles, CA
Where is your artistic home? What city, neighborhood or country helped inspire and inform your art?
My home is where I'm inspired from. My family and friends inspire my stories I tell by music. Lots of my amazingly talented friends have come from this city and we grew up together making music. Thundercat and Kamasi Washington are just a few of those people. This is a beautifully artistic and musical town.
What was the defining moment when you realized you wanted to do music?
I think I've always known. But for sure I've known since I was 3 years old.
Music is all about expression, what do you like expressing in your work?
I love expressing my life's journey in my music. I love that I can listen back and hear where I was in my life during that time.
How much has your style changed since you started doing music?
Definitely a lot. I didn't know who I was as an artist when I first started. I want to say I was exploring when I first started. But I'm definitely in my zone at least for now.
As an emerging artist today, what would you say are some of the challenges you face?
Music is no longer about music anymore. It's about the "Numbers" and being engaged on social media. It's hard for me to do that since I'm a very private person. I think it's lost its way a bit because the industry is expecting numbers rather than actual talent. So, in retrospect, that has been the hardest thing for me.
What drove the creation of your latest single "Heart Failure"?
The driving force behind the song is losing love based on being on the phone so much and not paying attention to our significant others.
What is your favorite song that you have created and why?
That's a hard question, but I would say the most meaningful song I've written is called SHE off my second album. Off this new Album, Popstarr I'd have to say my song that is coming out in February that I can't wait for all of you to hear!
The Fox Magazine is all about inspiration, what/who inspires you the most?
God is my inspiration for life. I believe that everything is about service. He's taught me how to love and forgive correctly.
If you could collaborate with any three artists, who would they be?
Quincy Jones, Bruno Mars, and Tina Turner.
What's your best advice for aspiring musicians?
Your gift will make room for you.
---
Connect with Crystal Starr!