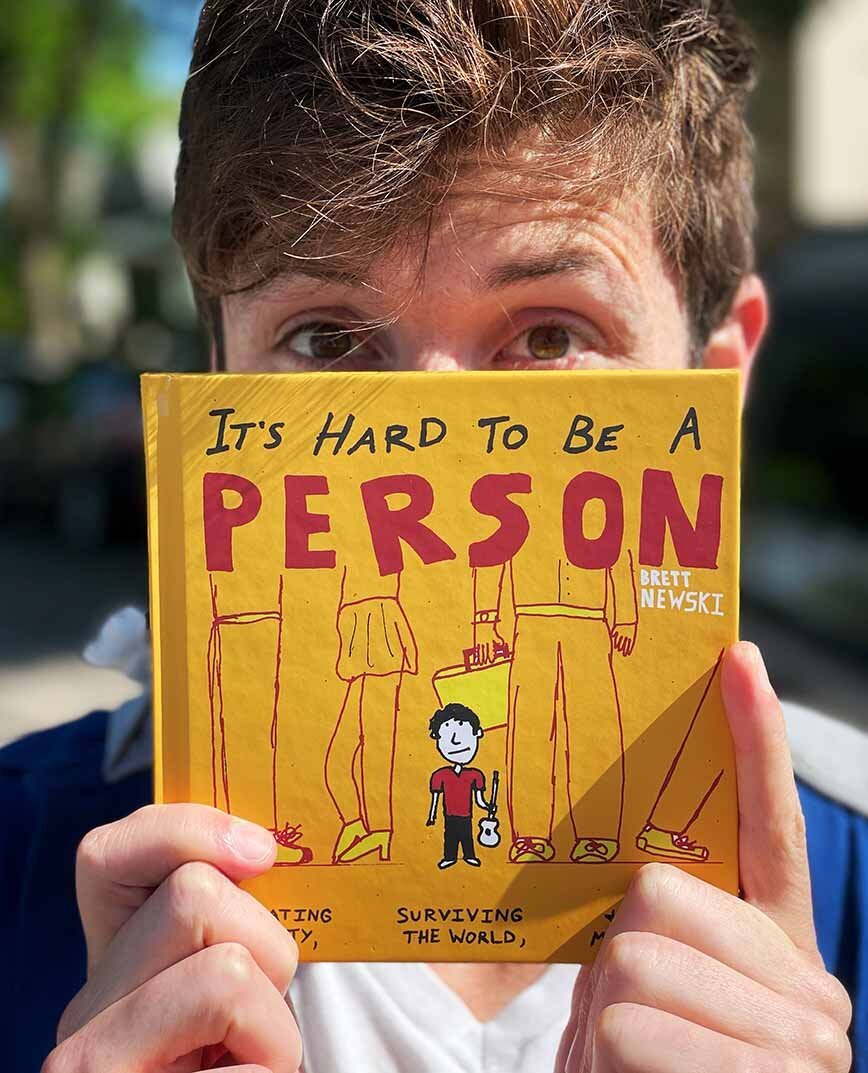 Songwriter Brett Newski Releases Book and Soundtrack Advocating Mental Health Awareness
Singer/Songwriter Brett Newski (who has played alongside the Pixies, Violent Femmes, Courtney Barnett, Manchester Orchestra, Better Than Ezra, and more) is a mental health advocate and recently released an illustrated book around breaking the stigma of mental illness, It's Hard to Be a Person: Defeating Anxiety, Surviving the World, and Having More Fun, accompanied by a soundtrack to the book featuring 8 original songs.
The book has been endorsed by Stelth Ulvang of The Lumineers,
"I love how easy Newski makes it to plow through the dark stuff with some well-placed humor and grit."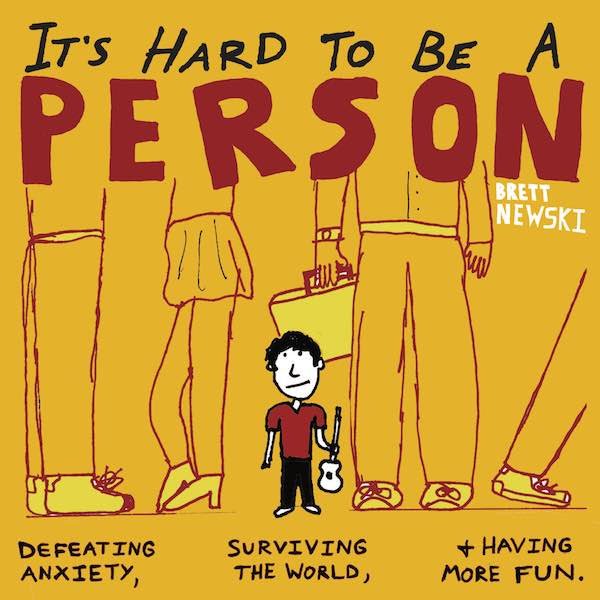 Newski is available to expand on the following about mental health and music:
How anxiety is useful and can cultivate creativity
How hard it is for men and young men to open up about depression and anxiety
Using humor to overcome mental health struggles/phobias
How creating music, art, and writing can help ease anxiety and depression
Helping introverts shine
Shared experiences – how art can connect us by allowing us to express difficult emotions
The importance of speaking up about mental health issues
Dispelling the stigma around mental health, therapy, and discussing difficult things for artists
2022 resolutions for self-care and mental strength for artists
Starting with a couple of doodles, Newski posted to social media making light of his struggle with anxiety and depression, they garnered a surprising and overwhelming response and he decided to make his relatable coping mechanism of drawings into a series.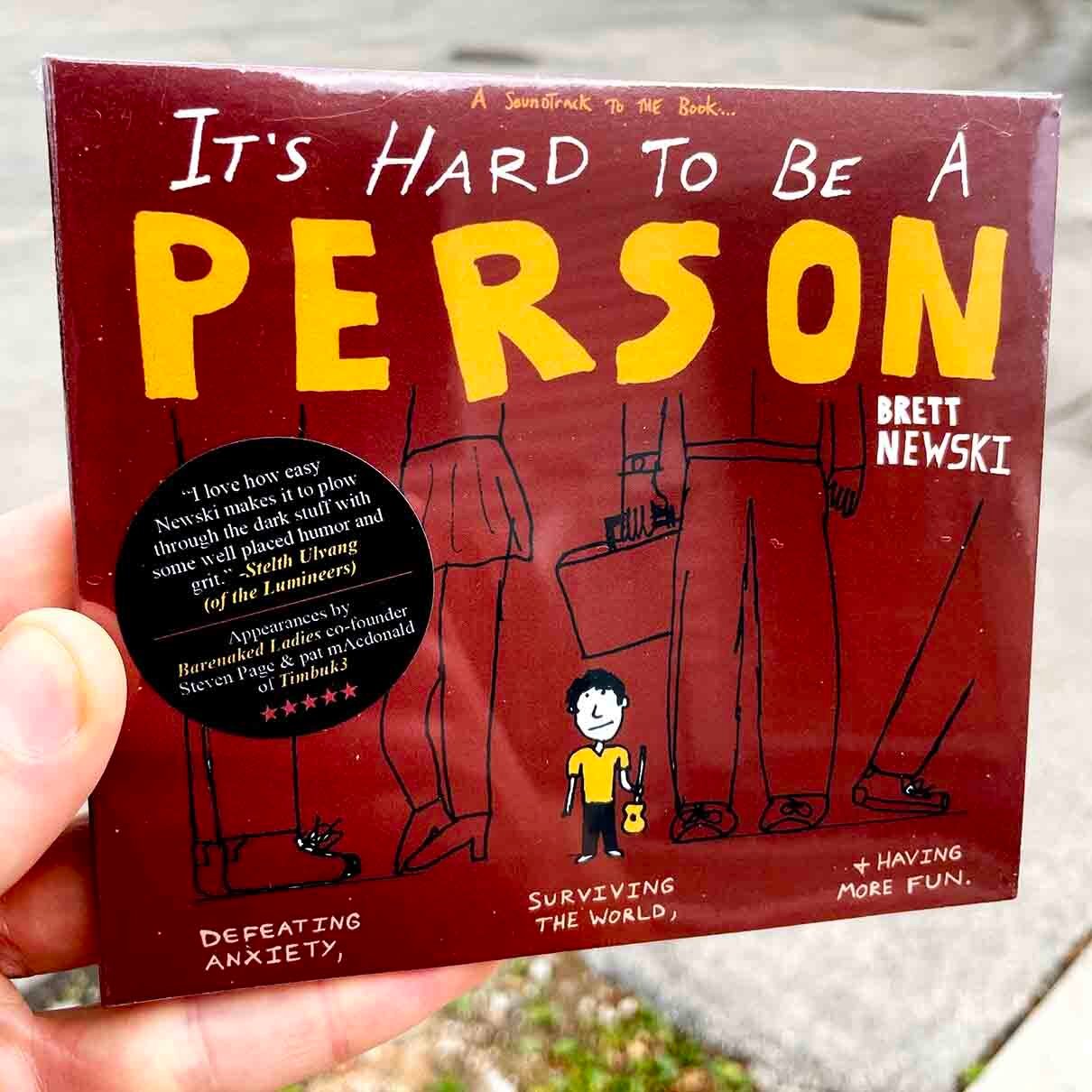 Now, Newski presents three years' worth of drawings in his new book, It's Hard to Be a Person, offering mental health boosts through humor and relatable quips about the perils of living in our world with a mental illness. Newski's drawings offer warmth and innocence that comforts readers and reflects their own experiences to assert that, despite the taboo of mental illness, most of us relate to each other on a deeper level when it comes to mental health.
Newski has been featured on Rolling Stone, NPR, American Songwriter, SiriusXM, Boston Globe, and Billboard. He continues to tour over 100 dates per year. He's also the host of the popular podcast, Dirt from the Road, where he chats with musicians about their strangest travel stories, mental health boosts, and how to navigate the hurdles of being a person in modern times. Guests include All American Rejects, Dashboard Confessional, Nada Surf, Stelth Ulvang (The Lumineers), Guster, Heartless Bastards, The Verve Pipe, Toad the Wet Sprocket and Barenaked Ladies co-founder, Steven Page, and most recently, Milwaukee icon, Butch Vig.