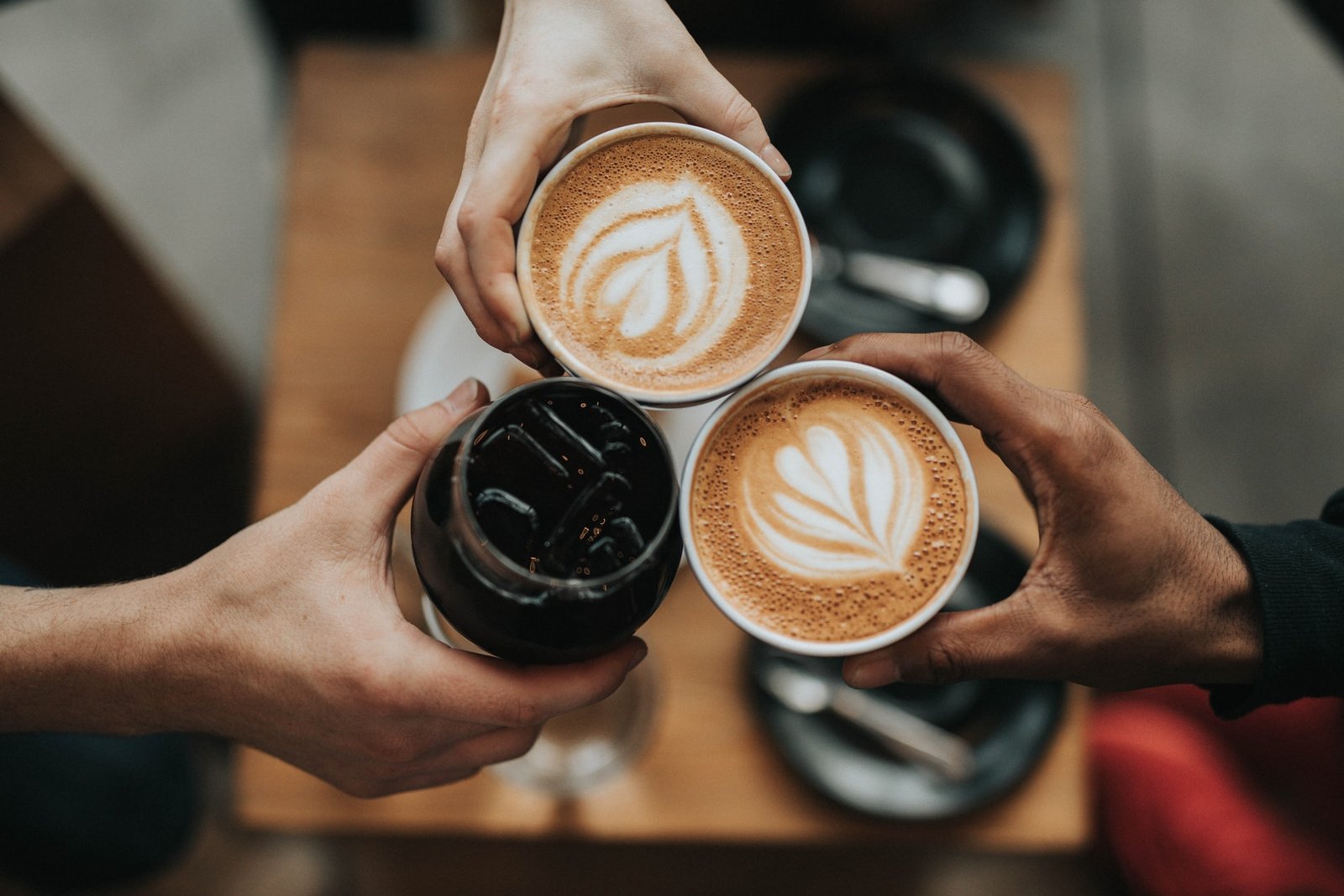 2021's Best Coffee Cities In America
With coffee consumption up 8% since January 2020, the personal-finance website WalletHub released its report on 2021's best coffee cities in America.
The website also provided accompanying videos and expert commentary, along with its list of top coffee deals and discounts offered by retailers during the holiday.
To determine the best local coffee scenes in America, WalletHub compared the 100 largest cities across 12 key indicators of strong coffee culture. The data set ranges from coffee shops, coffee houses, and cafés per capita to the average price per pack of coffee.
Top 20 Cities for Coffee Lovers
1. Portland, OR
2. San Francisco, CA
3. Seattle, WA
4. Orlando, FL
5. Pittsburgh, PA
6. Honolulu, HI
7. Tampa, FL
8. Miami, FL
9. San Diego, CA
10. Boston, MA

11. Minneapolis, MN
12. Los Angeles, CA
13. Denver, CO
14. Long Beach, CA
15. New Orleans, LA
16. Oakland, CA
17. Jersey City, NJ
18. Washington, DC
19. Irvine, CA
20. New York, NY
Best vs. Worst
Kansas City, Missouri, has the lowest average price for a pack of coffee at $3.44, which is 2.5 times lower than in Honolulu, Hawaii the city with the highest at $8.69.
Fremont, California, has the highest average annual spending on coffee per household at $229.62, which is 3.5 times higher than in Hialeah, Florida, the city with the lowest at $65.06. 
Gilbert, Arizona, has the highest share of households owning a single-cup/pod-brewing coffee maker at 28.11 %, which is 2.6 times higher than in Hialeah, Florida, the city with the lowest at 10.93 %.
Orlando, Florida, has the most coffee shops, coffee houses, and cafés (per square root of population) at 0.4529, which is 8.2 times more than in Laredo, Texas, the city with the fewest at 0.0550.
Portland, Oregon, has the most coffee and tea manufacturers (per square root of population) at 0.0211, which is 42.2 times more than Riverside and San Bernardino, California, the cities with the fewest at 0.0005.
Read the full report and see your city's rank here.
Expert Commentary
Why are some folks willing to spend two or three times more for a comparable cup of coffee?
"I think there are several reasons," Isabel C. Botero, Ph.D., associate professor at the University of Louisville, says. "One is that they like the brand that they are paying for. This means that they believe in the company and the quality of the product and services they are offering. Those that are in this camp do not mind paying more for the quality of the Java and the service that is provided to them. Another reason is that the consumer may like the experience provided by the coffee shop. Those in this camp are buying coffee, but are also buying the experience around that coffee. That is, they may want to sit down and enjoy their coffee, or they may want to bring their work to the coffee shop. For these customers, the cost is worth the experience. A third group of customers may do this for convenience. For this group, they may get their coffee on their way to work or to school and the place that is close to them is where they will buy it, independent of the cost."
"Many people are buying the experience of having a cup of coffee instead of just the coffee itself," says Wade E. Martin, Ph.D., professor at California State University. "It has become part of their routine and preparation to go to work or begin their day, or a break in the afternoon. It is part of a 'lifestyle,' so the extra cost is for a way of life that includes enjoying high-quality drinks and being part of a group – for example, the Starbucks group."
What tips do you have for a person that wishes to enjoy their daily "java" cup while on a budget?
"Consider making coffee at home, or going to an inexpensive retailer, several times a week and visiting a premium shop on the other days," says Bruce Bachenheimer, clinical professor et Pace University. "Treat yourself a couple of days a week and 'make do' the rest of the week."
"Prioritize," says Ryan Hamilton, associate professor at Emory University. "For some people, a cup of specialty coffee is the best part of their morning and sets the stage for a better day. For those consumers, it may make sense to splurge on their coffee, even if it means cutting back on other expenses throughout the day (e.g., packing a lunch instead of eating out). Where those small expenses tend to cause trouble is when they are untracked and never compensated for with reduced spending elsewhere. A premium coffee AND a nice lunch out AND an evening drinking with friends add up to a lot, even if anyone expense in isolation may be easy to justify."
In the current economic environment, is opening a coffee shop as a first business for young entrepreneurs still a good idea? Or are most markets already oversaturated?
"Since there are numerous coffee drinkers and growing demand for specialty coffee in the U.S., opening a coffee shop could still be a good idea," says Yongqing Wang, professor at the University of Wisconsin-Milwaukee at Waukesha. "However, a coffee shop could fail due to various reasons. The current economic environment is especially tough for new small businesses. According to 'World Coffee Portal,' U.S. coffee shops may suffer the loss of a quarter of their market value because of COVID-19. Further, a coffee shop partially loses it is functioning as a popular social or relaxing place due to COVID-19. Therefore, entrepreneurs who are thinking to open a coffee shop should investigate everything carefully (from location to product, from financial situation to hiring people, from interior to exterior of a coffee shop, etc.) to make sure every action is the right choice."
"That answer depends on the market," says Susan Luck, Ph.D., professor at Pfeiffer University's MBA School. "While workers are going back to the offices, many downtowns and corporate centers are still relative ghost towns. Yet coffee shops in suburban environments that have enough room to have a significant outdoor socially distanced seating area are still seeing many customers. People working from home may or may not want to devote a part of their day to drive to buy a cup of coffee. In any event, opening a business that relies on foot traffic for an item that cannot be easily replicated at home is risky right now."