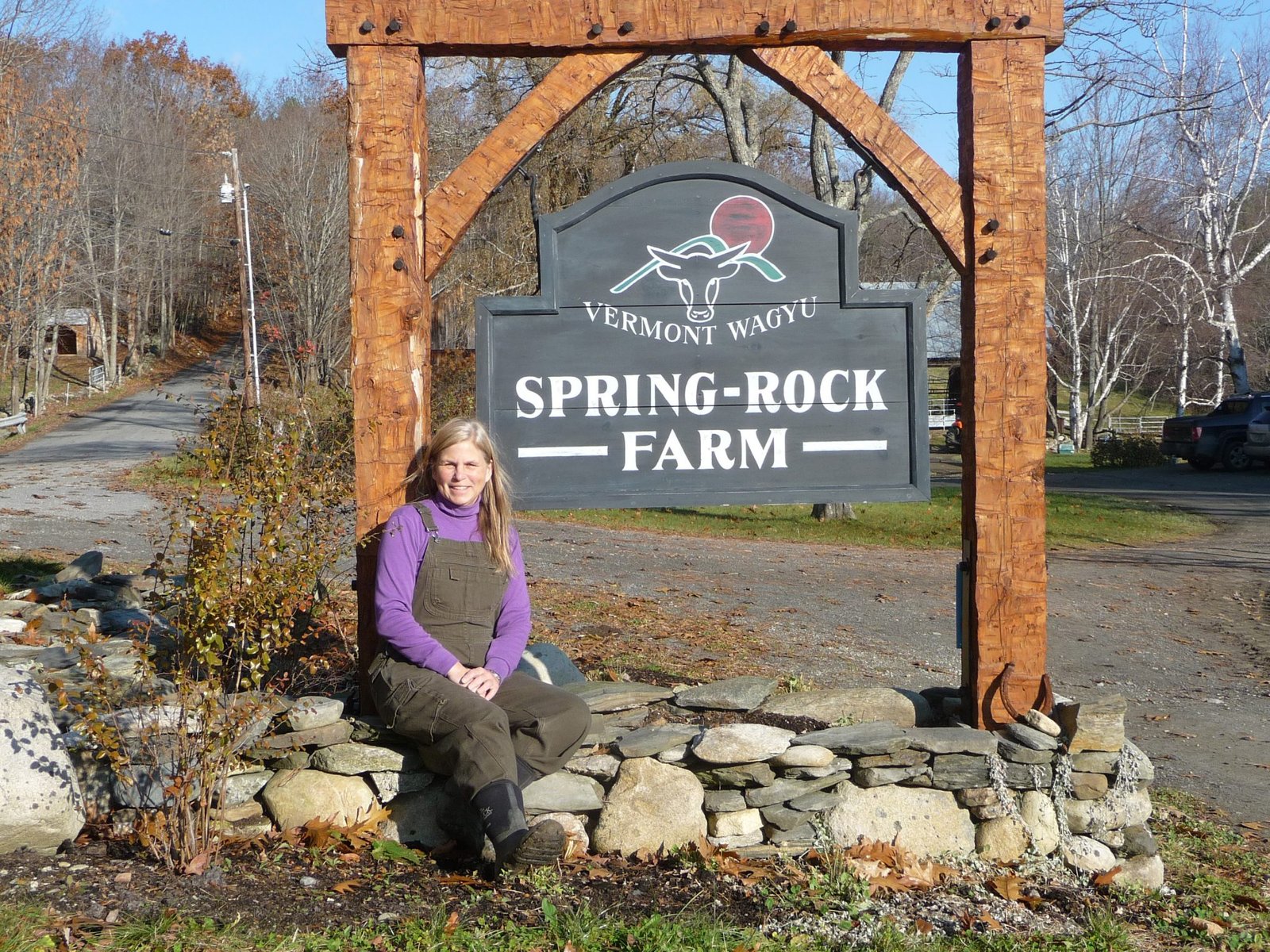 Life At Vermont Wagyu With Dr. Sheila Patinkin
Vermont Wagyu, a purveyor of all natural, 100% full-blood Wagyu beef, is now shipping its beyond prime grade beef direct to households throughout the U.S. via its website: vermontwagyu.com.
Vermont Wagyu, a family-owned farm, raises expertly bred Wagyu cattle, descended from Japanese seed stock and prized for its superior buttery flavor, intensely marbled cuts, and for being rich in Omega-3 fatty acids.
We interviewed with Dr. Sheila Patinkin, Founder of Vermont Wagyu, regarding her upbringing, the start of VW, and inspirations to keep going.
What was life like before starting Vermont Wagyu? 
I grew up in Springfield, Vermont on the other side of this small town and learned to appreciate the fall colors, the raw Vermont landscape, the people who struggle to put food in their freezers, and who fought to make a living at the now-defunct machine tool factories in town. My father was one of those workers. He arrived here as an engineer in 1964 and never left. 
I graduated from high school and left to live in northern Sweden for a year between here and college, as part of a student exchange program.  There too, I was isolated and in the country.  I lived with this incredible family who taught me how to sing drinking songs, cook a bit, and navigate a bigger picture of life.  My Swedish Dad was a vet and going along with him on his farm visits was a special treat. In one year, I learned to speak a bit of Swedish (which I am not), to love basic country food, worked in the local hospital, and became very close to a second family.
Going to medical school was a given.  It just took me a while to get there: after having four children. I practiced pediatrics in Chicago, having married a Chicago boy, and life took me there for nearly half of it.  
There, I raised four children, practiced pediatrics, and progressed to wearing purple and sewing quilts, in days when time seemed to have less meaning.  
How did you come up with the idea of Vermont Wagyu?
I've come full circle to my hometown in Vermont and, since 2006, I have lived in a 1790's farmhouse just down the road from my high school.  It was a call to go home, be with family, and a yearning for this incredible countryside that brought me back here.  For me, there is a palpable allure to Vermont that I feel every morning when I go to walk in the field with the new calves.  President Calvin Coolidge said, "I love Vermont because of her hills and valleys, her scenery and invigorating climate, but most of all because of her people."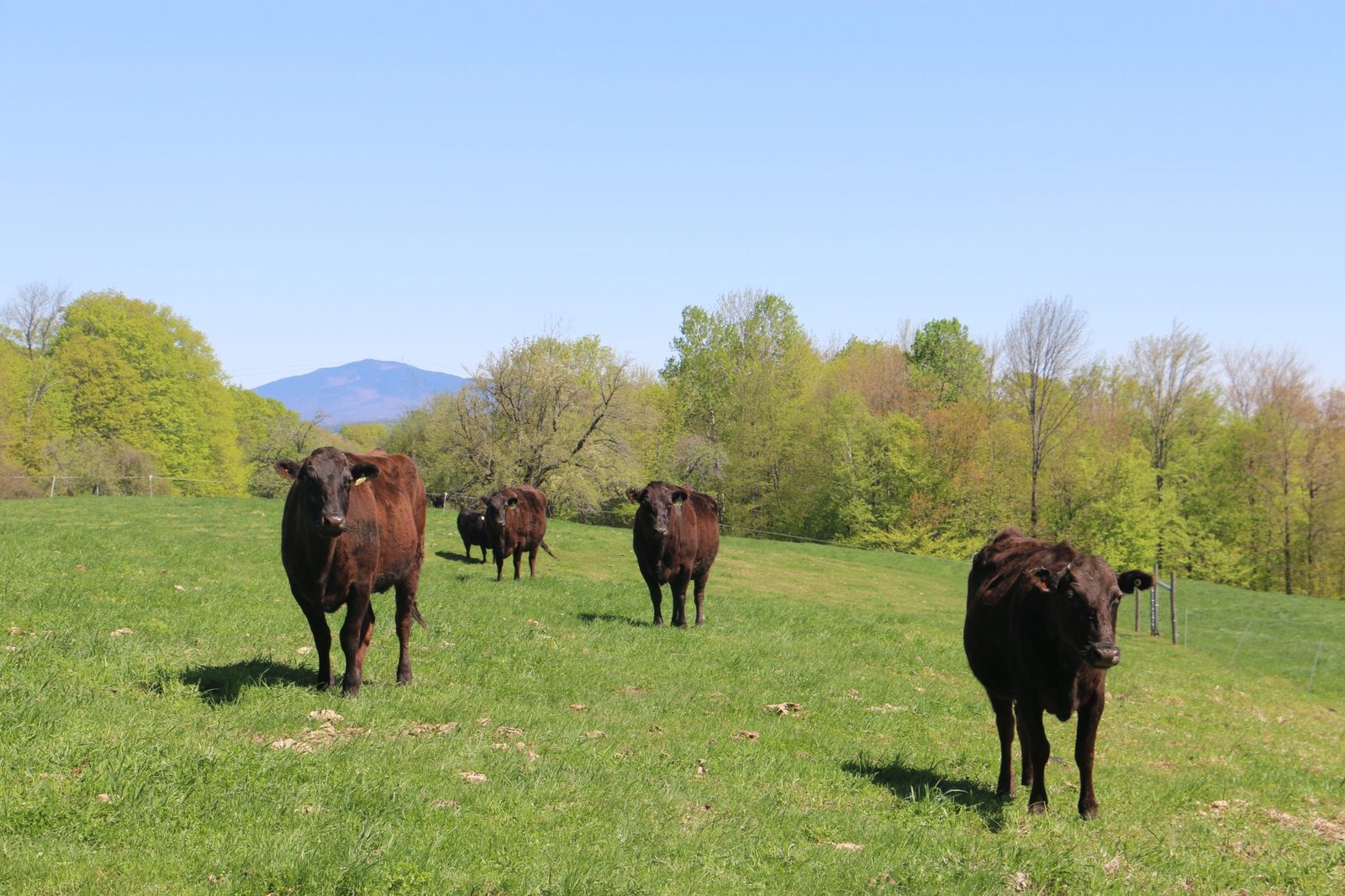 Enter Vermont Wagyu. I had grown up with some cows, helped with cows in Sweden, spent weekends in Illinois at my husband's family farm, but I never thought I would have 550 head of wagyu. In 2007, I was looking for a grazing animal to restore the pastures on this ancient farm.  I bought 20 wagyu embryos. And the herd just seemed to grow, every year, bit by bit, to over 500 100% Full Blood Wagyu cows, all second, third, and fourth-generation Japanese wagyu.  
Why wagyu? My cousin served me wagyu burgers on his back porch in Montana back in 2006.  The burgers were incredible, and the relationship with my cousin blossomed into complicated conversations about breeding wagyu. He was an Angus person, an important distinction in the world of cattle breeders. My father in law was a red Angus person 'til the day he died. I guess I will be a wagyu lady until the day I die. I can tell you anything you would want to know about wagyu, and then some.  Be careful not to ask.
Which leads me to the raising of wagyu. My first boss passed on to me that she wasn't the smartest person in the world, but if she thought about something long and hard enough, she could usually figure it out. When I bought this 1790's farm, I had to learn how to bring back the fields through rotational grazing, rebuild stonewalls as they served as foundations under the old barns, organize the cattle through our software system, grade wagyu embryos under the microscope, and how to market our beef. And that is just the tip of the iceberg. You can call it "Yankee Ingenuity".
What's a typical day like for you? 
I've been known to get up in the middle of the night to chase coyotes away from my calves.  If I have brave guests, they can come too. Scaring coyotes reminds me of a research study I once worked on, counting alligators at night. You look for the eye light reflexes staring back at you. Alligators were interesting, but coyotes are not my friends.
Once I put the farm to bed at night and pray the coyotes are down too, what do I dream about?  I ponder Wright's coefficient of inbreeding, I question the application of the Hardy-Weinberg Principle in determining the effective population size of US wagyu, and I consider the pros and cons of line breeding.  And, I have to think about how to convey the variety of steak types that come from the wagyu, so that I can better teach my guests about the different cuts from the hindquarter and the forequarter. It's all about creating that great tasting experience, where farming and artisanal food products come together, while huddled around the rough-hewn kitchen table that was once the barn workbench.
The Fox Magazine is all about inspiration, what/who inspires you the most?
My 7 grandchildren and 167 wagyu calves. My adult children, along with their spouses, fight to find a place in the middle.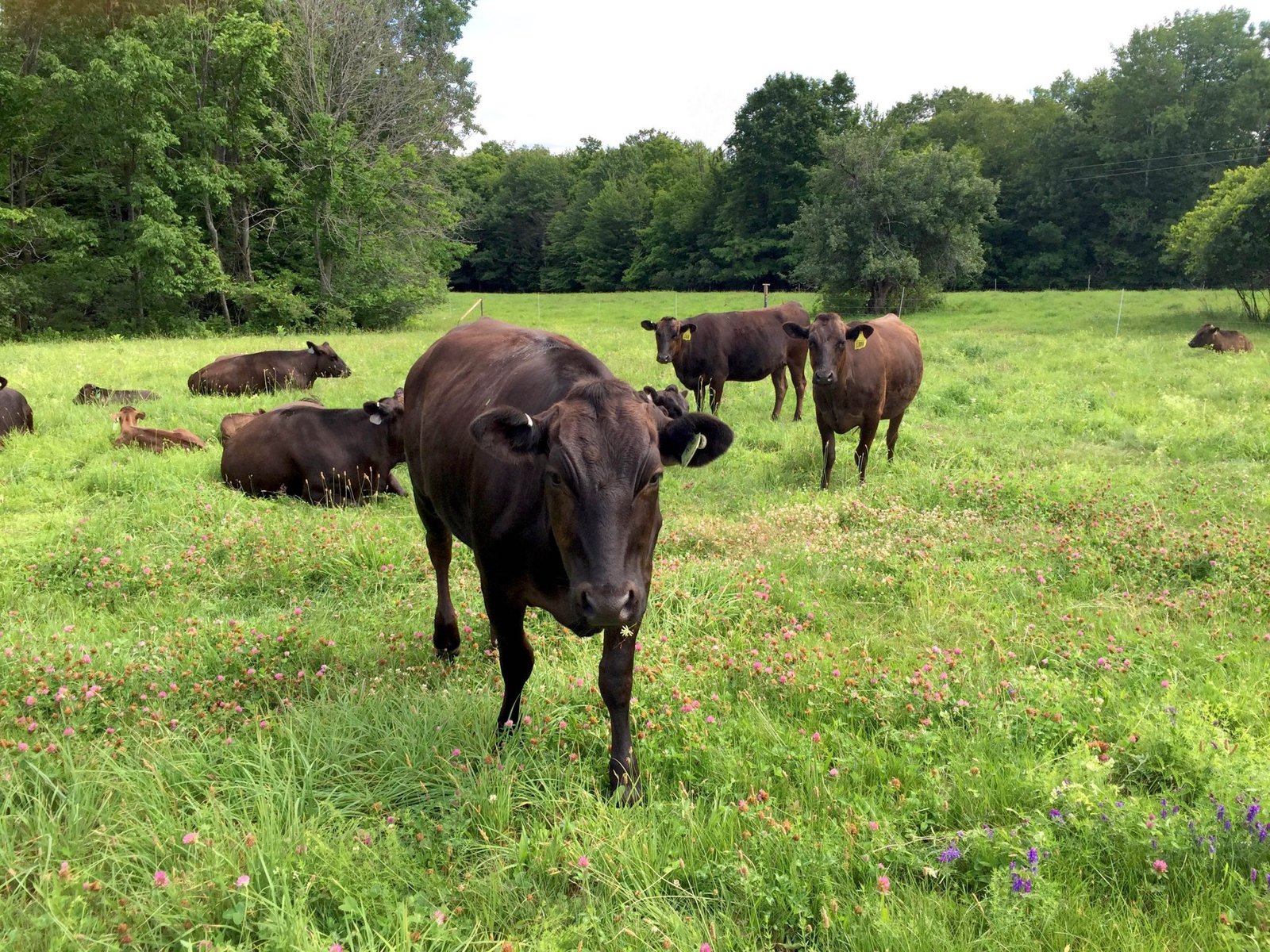 What is one thing that you hope your readers take away from this interview?
You don't need to know much about cooking; salt, pepper, and put the wagyu beef on the grill, making sure to sear it and to cook to the right temperature.  The meat says it all.  Nearly every time we hear back, "Oh my G__, this is the best beef we have ever tasted."  I should know that this is true by now, Vermont Wagyu has won the US Triple Crown Wagyu Steak Contest for taste and tenderness two years in a row.  Breeding wagyu to perfection and being the steward of this farm, this is what keeps me awake at night, yet passionate about my days.  I know that if I think about this problem long and hard enough, I will continue to raise some of the best wagyu beef in the world.
---
Connect With Vermont Waygu!