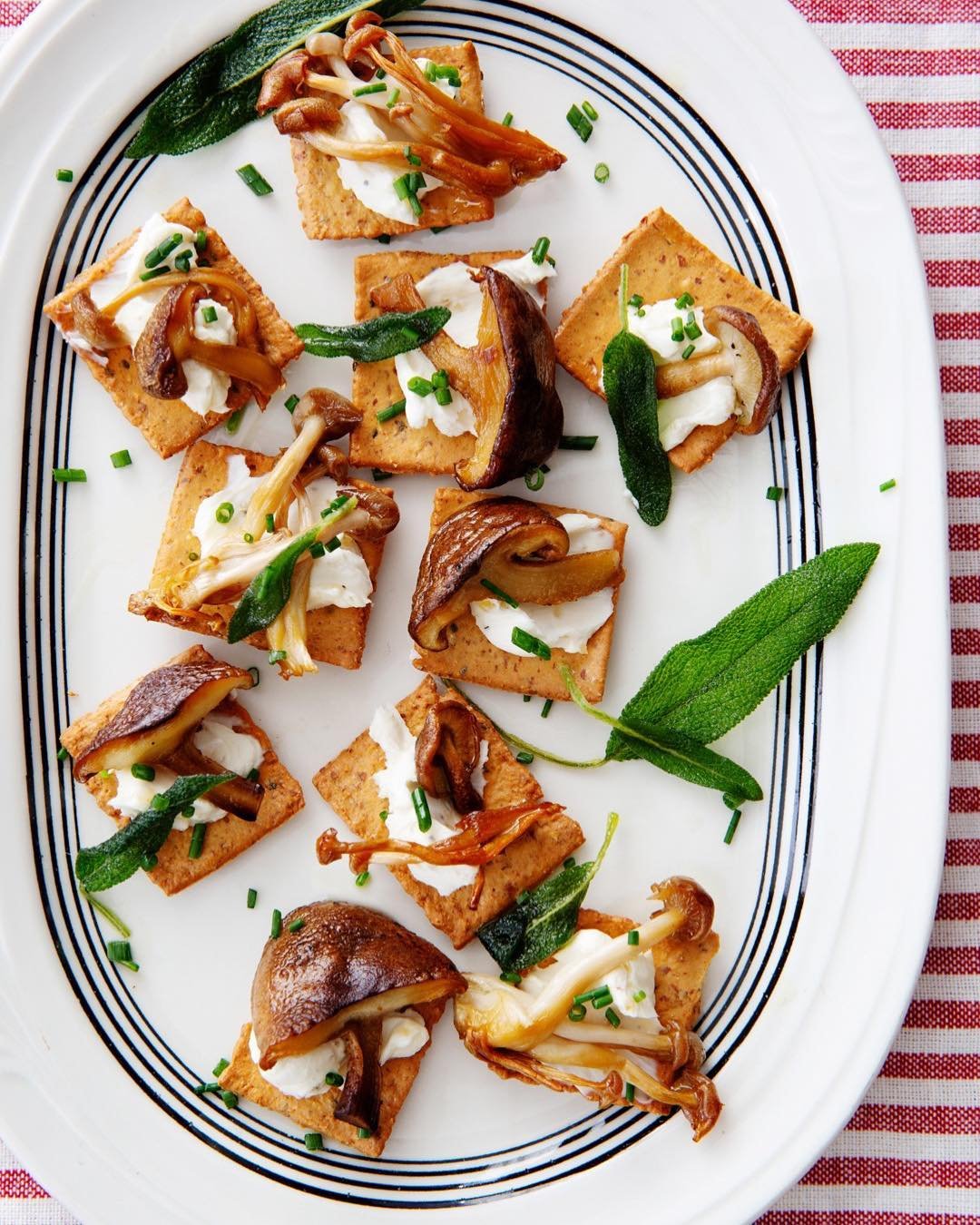 These Recipes From Cali'flour Kitchen Give You All the Flavor & None Of The Guilt!
If you're determined to find a better way to lose weight in 2019, Amy Lacey's new cookbook is for you.
Her quick and simple cauliflower-based recipes offer grain-free makeovers for all of your favorite foods (yes, even pizza!).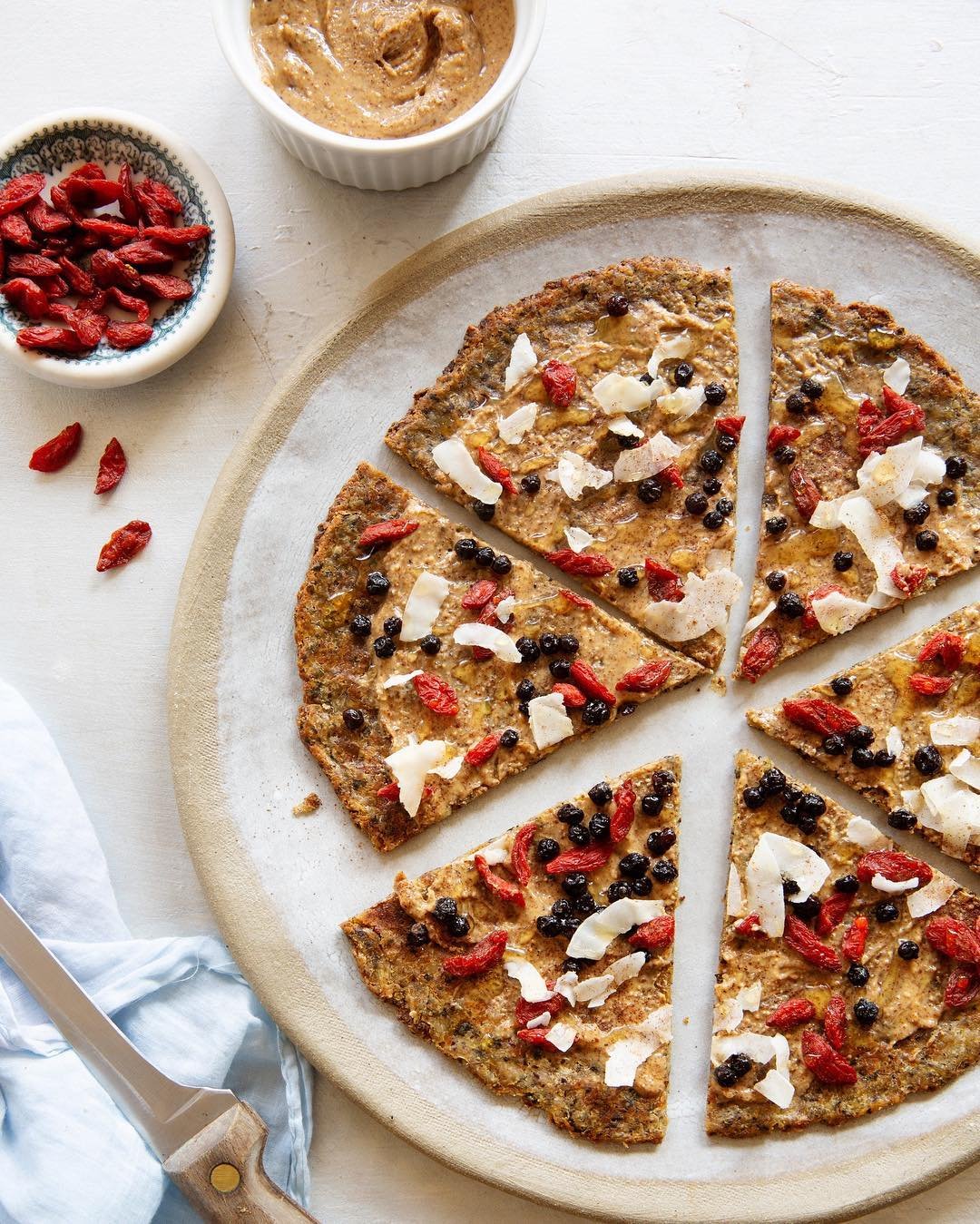 New York, NY (January 2019)—Everyone makes New Year's resolutions to lose weight. But despite their best-laid plans, most people fall off the wagon by February. Here's why:
They don't "have time." People believe there's not enough time to prepare food that really tastes good.
They feel deprived. To lose weight and keep it off, they have to avoid their favorite dishes and eat things they don't enjoy.
They can't find healthy meals the whole family will love. When one family member has to cook and eat special "diet" food while everyone else gets to eat what they really want, the temptation is too great. Eventually, the dieter gives up and gives in.
The bottom line? Restricting yourself to lose weight is unsustainable in the long run. The good news is, you don't have to! Amy Lacey says you can slim down while still eating the foods you and your family love. Her new cookbook cuts out the grains that lead to weight gain, inflammation, and a host of other problems, and replaces them with an unlikely substitute: cauliflower.
"You'd never think that a humble vegetable like the cauliflower could pack so much flavor and versatility, but it really does," says Lacey, author of Cali'flour Kitchen: 125 Cauliflower-Based Recipes for the Carbs You Crave, "It's the secret ingredient for creating healthier, low-carb versions of your favorite splurge foods."
That's right, cauliflower. This cruciferous superfood can be quickly and easily transformed to make grain-free meals that promote health instead of sabotaging it. The best part? Everyone in your family will love them!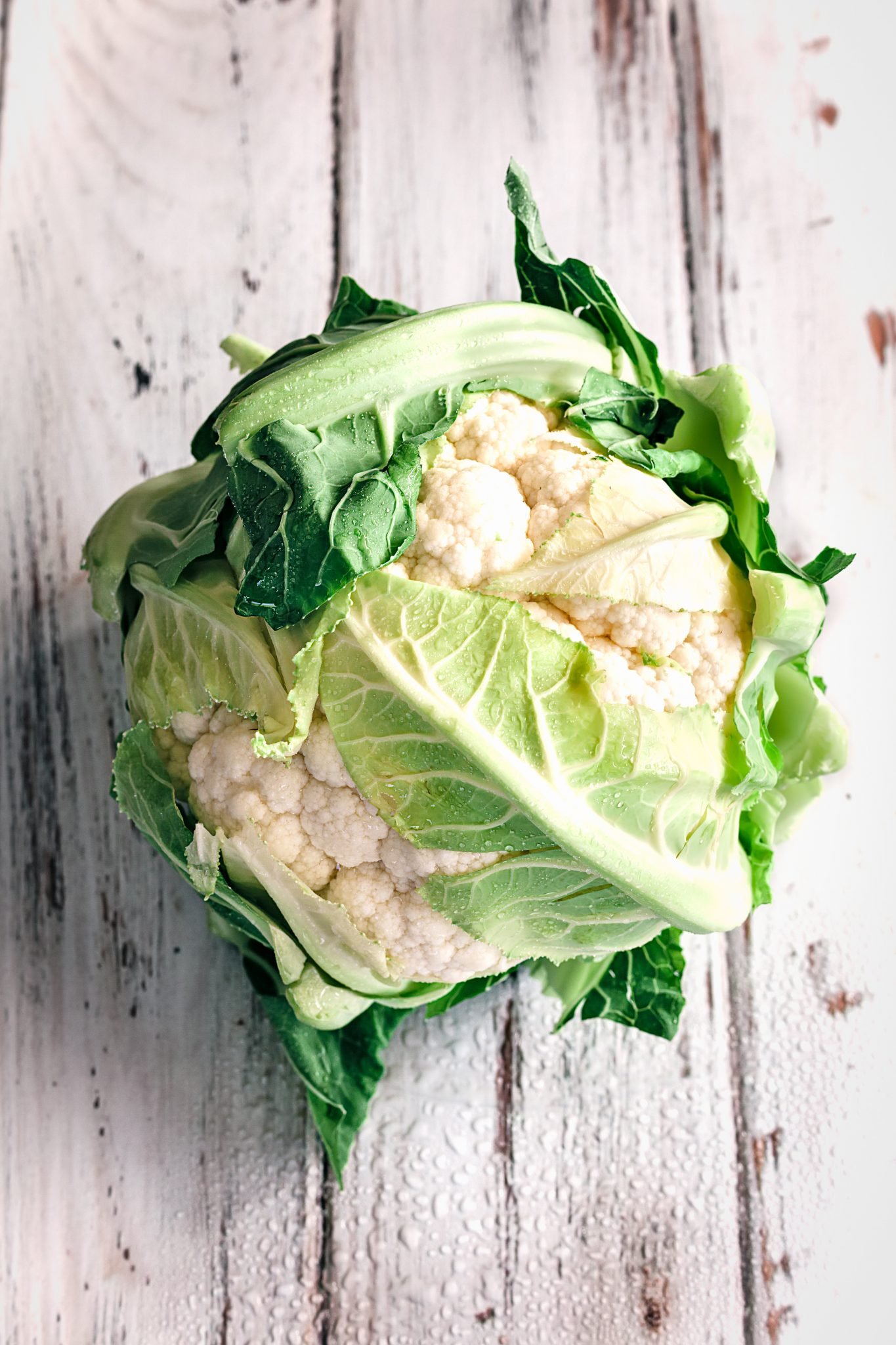 Lacey is the founder of Cali'flour Foods, a national brand famous for its grain-free cauliflower-based pizza crusts, crisps, flatbreads, pasta, and more.
After being diagnosed with lupus and other autoimmune conditions, Lacey used dietary changes to combat her pain, inflammation, and other symptoms. Upon giving up gluten and processed sugar, her health instantly improved. But Lacey wasn't ready to forgo her favorite foods. Instead, she set out to recreate them using cauliflower and began selling her crusts online and in stores, to national acclaim. Now for the first time, she is sharing her award-winning recipes with the world.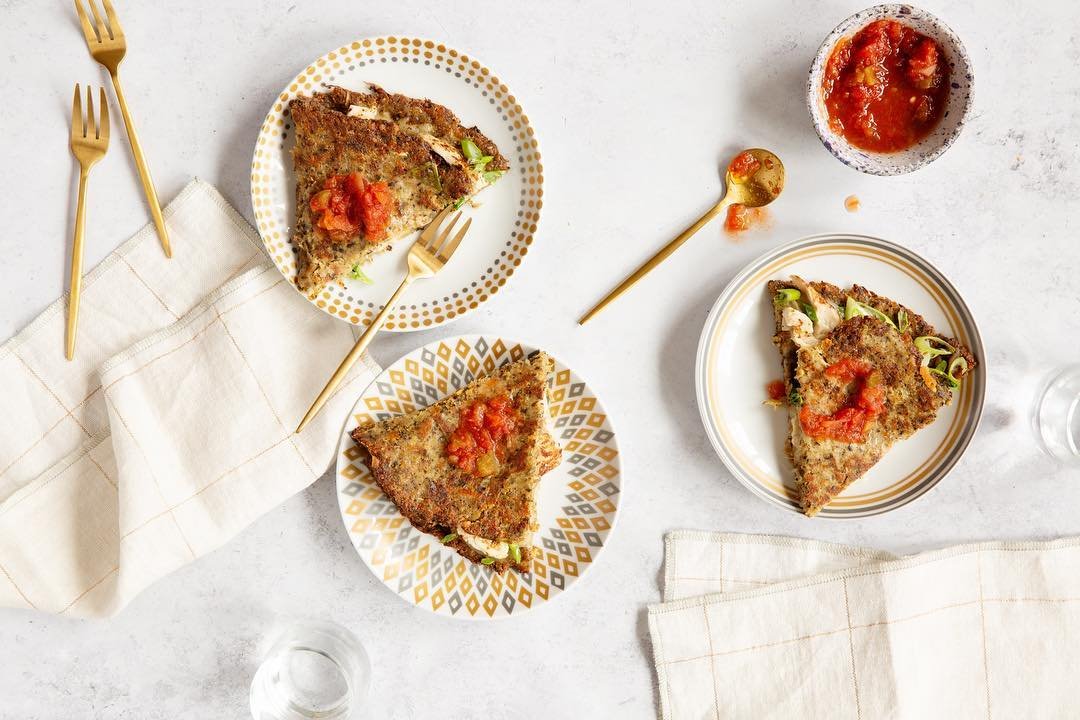 Cali'flour Kitchen is designed for people across the dietary spectrum, providing perfect, guilt-free recipes for every carb-heavy craving, whether you're eating vegan, dairy-free, keto, paleo, or a plant-based diet. For those suffering from health issues like diabetes and autoimmune diseases, this cookbook reintroduces those favorites that have long been forsaken, reinventing them to include a full serving of vegetables.
With more than 125 quick and easy recipes and photos plus detailed how-tos on creating cauliflower crusts, rice, crisps, wraps, and zoodles, Cali'flour Kitchen is all about indulging without compromising health.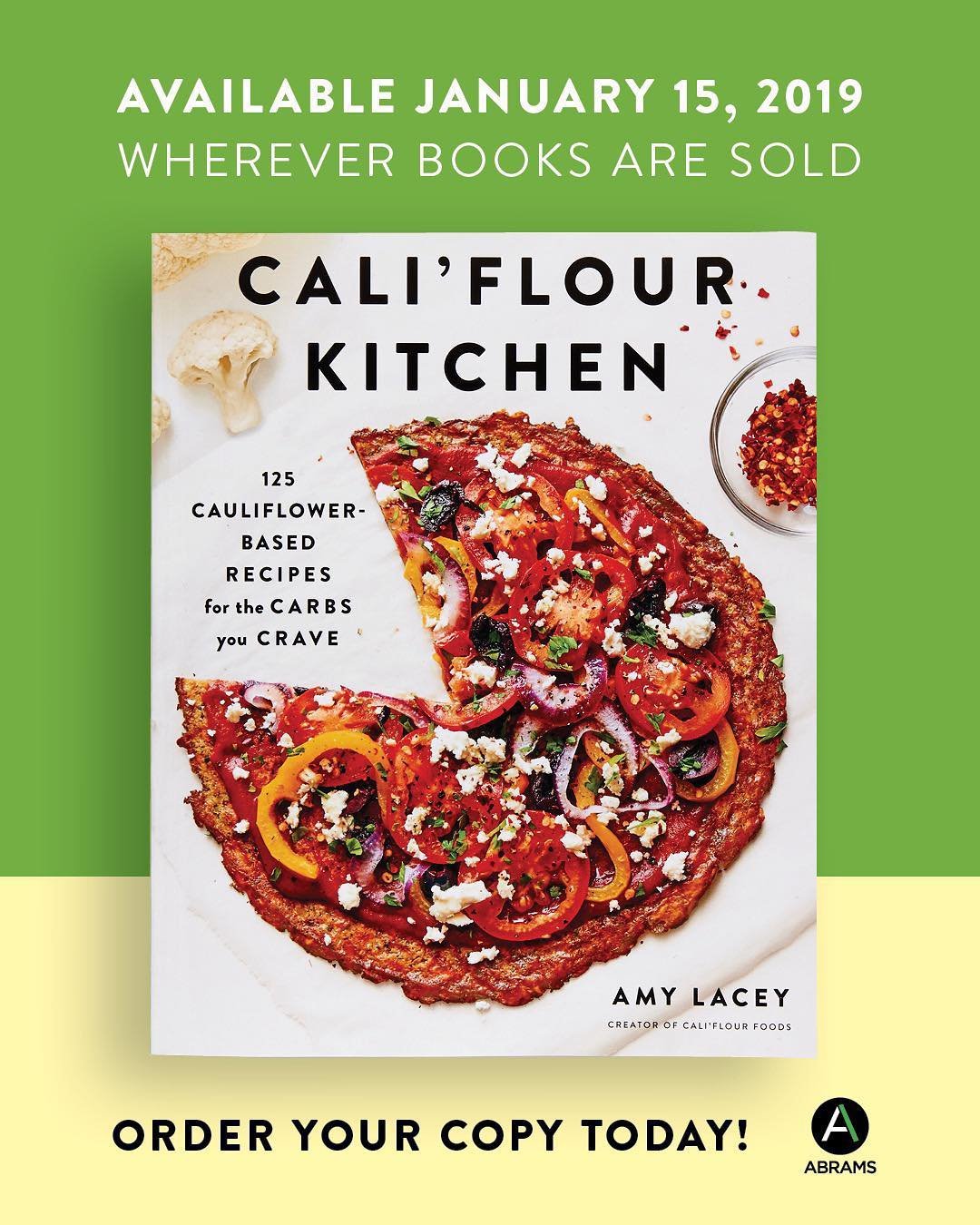 Ready to start the new year with a plan to eat what you love, lose weight, and keep it off? Keep reading to learn why Cali'flour Kitchen is the answer to your weight-related woes:
Cauliflower is fast and easy to work with (really!). From crusts to bread, to crisps, to cookies (yes, cookies!), these cauliflower-based recipes are fast and simple to prepare. With just a few common kitchen tools, you can create amazing new favorites for you and your family to enjoy—in far less time than you think.
Cali'flour Kitchen recipes are good for you! Unlike traditional grains, cauliflower is a low-carbohydrate ingredient. People following just about every way of eating, including vegetarian, vegan, gluten-free, grain-free, paleo, and keto diets, as well as those who eat everything, can enjoy the recipes. Cauliflower is also one of the healthiest foods you could eat. It's full of vitamins C, K, and B6, and contains plenty of antioxidants and cancer-fighting properties as well as fiber. Finally, its slim calorie count ensures you can eat more without breaking the calorie bank.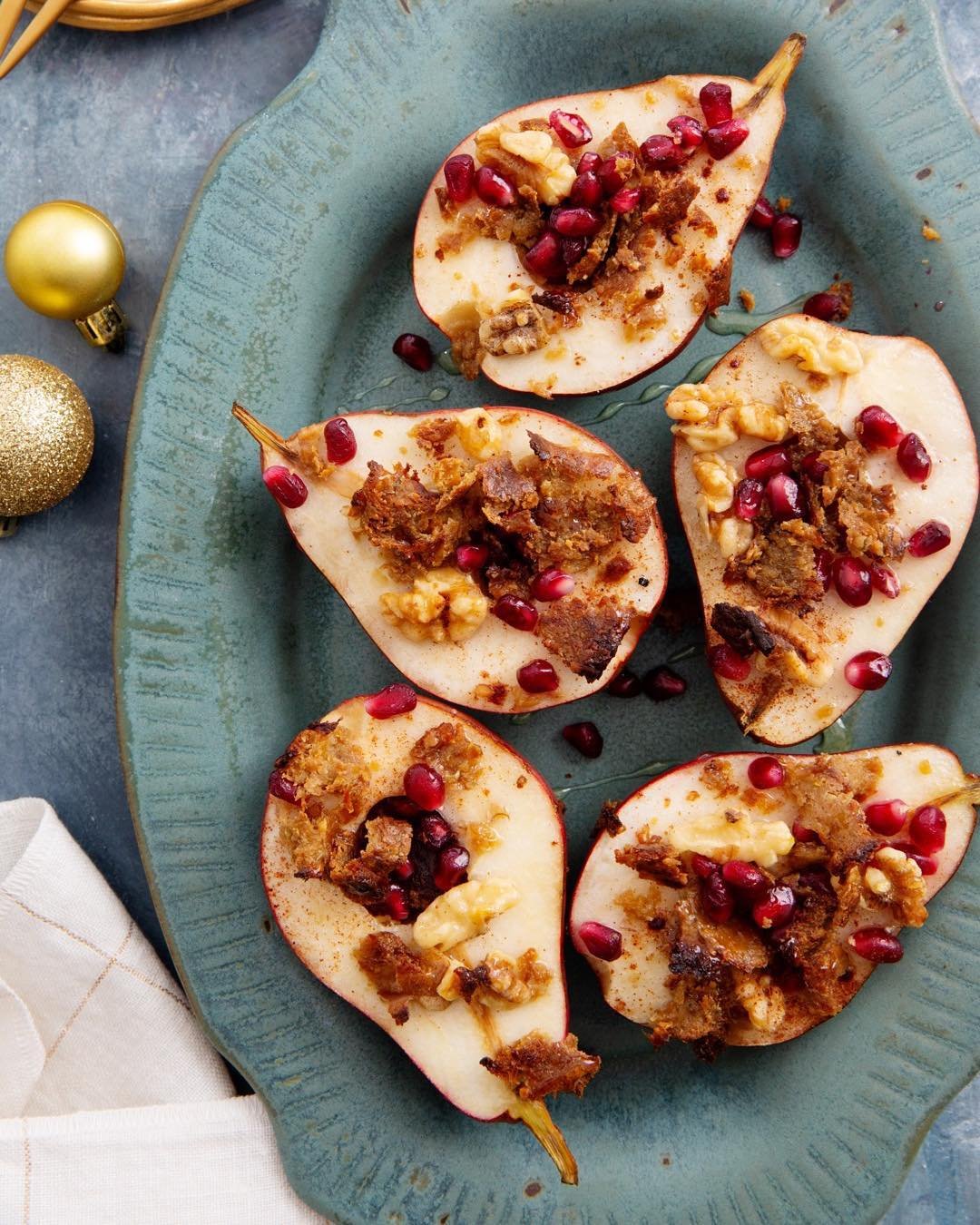 Cali'flour Kitchen encourages more home cooking. There's nothing wrong with occasionally getting takeout or going out to dinner, but it's far healthier and more affordable to cook most of your meals at home. When you cook for yourself, you control the kinds of ingredients you're working with, and you also know exactly how much salt, fat, and sugar goes into your food. You don't get that peace of mind with most restaurant meals.
It's still pizza…just healthier!
You don't have to give up pizza and other foods you crave to lose weight. Cauliflower makes an impressive pizza crust that rivals traditional wheat dough in flavor and texture. And thanks to the cookbook's many pizza recipes—from traditional flavors to the adventurous—your family can keep its tradition of pizza night without compromising anyone's health. Other grain-free favorites include bagels, waffles, sandwiches, and lasagna.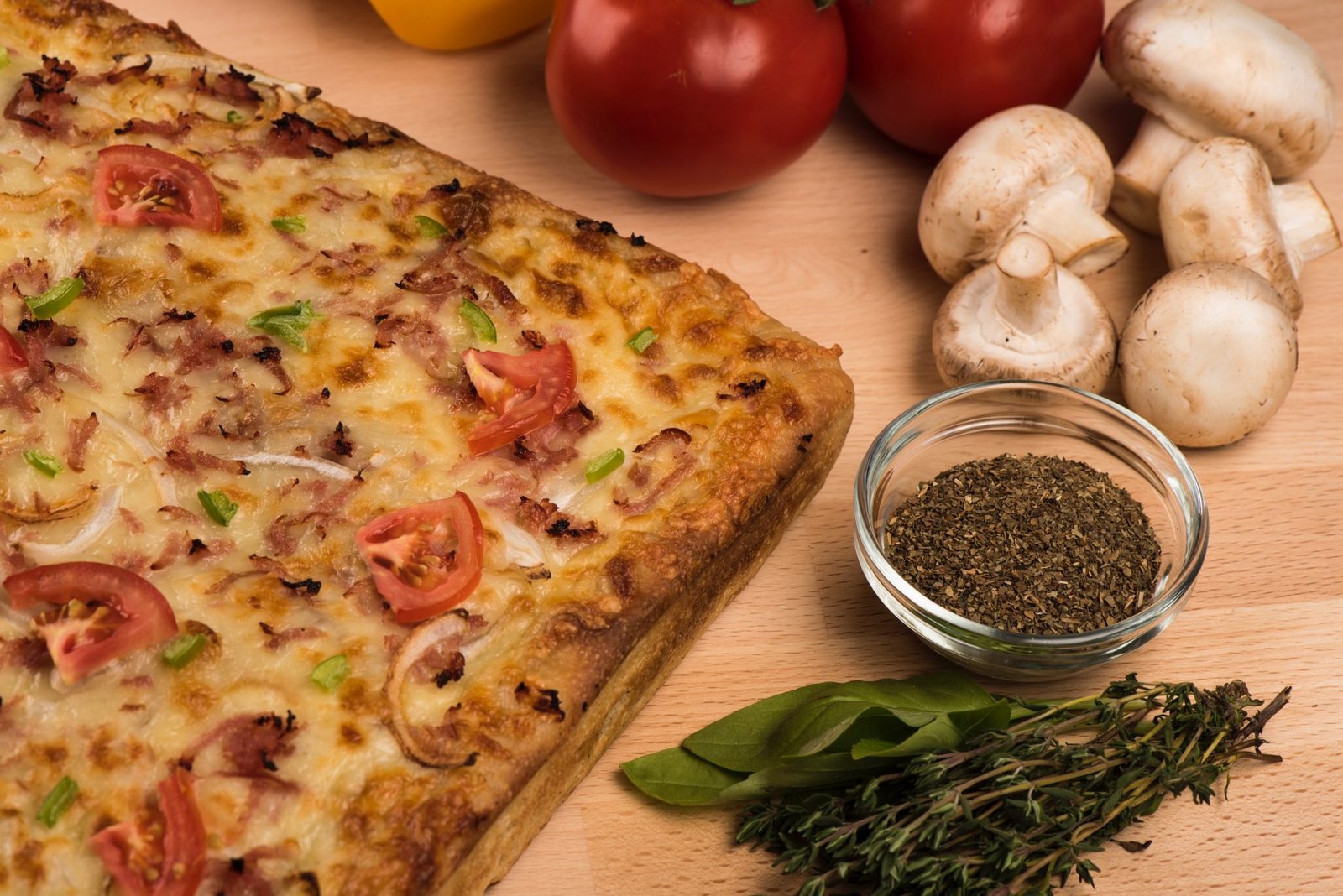 Cali'flour Kitchen instills healthy eating habits in your kids. With childhood obesity on the rise, it's more important than ever to teach your kids to develop and sustain healthy eating habits. The best way to do this? Teach them to enjoy the flavors of real food (instead of processed "Frankenfoods") from a young age.
The recipes in Cali'flour Kitchen are simple, nutritious, and sure to get your kid's seal of approval. But don't just serve your kids food. Get them involved as well! When your children are old enough, start teaching them some basic cooking skills to ensure that they'll continue their healthy eating habits into adulthood.
"There's no better time than the new year to start fresh with a weight loss strategy that really works," concludes Lacey. "Making cauliflower a staple in your home cooking gives you a healthier way to eat the splurge foods that you crave. You can still enjoy your family pizza nights, your weekend waffle breakfasts, and indulge in a mid-afternoon snack without feeling guilty or tipping the scales. Now that's what I call a happy new year!"