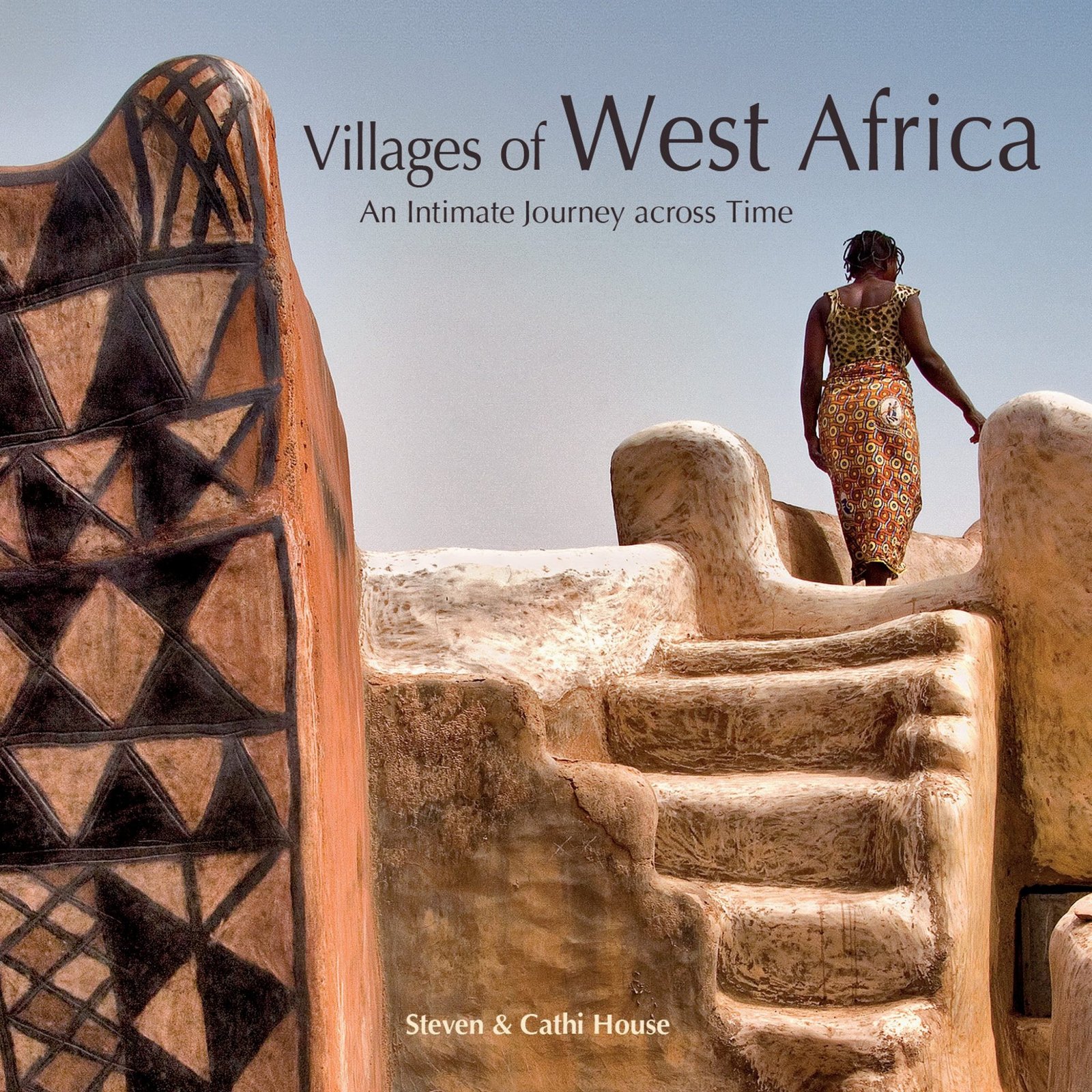 Villages of West Africa: An Intimate Journey Across Time
Art and architecture of fabled villages at the edge of the world.
Villages of West Africa is an original study of remote villages in seven West Africa countries by two accomplished architects and includes maps and historical information about these fabled places at the edge of the world. Over 500 photographs feature handcrafted earthen architecture, artisan textiles, ceramics, and the people who make them.
Art and especially architecture are often seen as the exclusive realm of formally trained experts. Award-winning architects Steven and Cathi House explore the other side of that reality in a part of the world that has been at the crossroads of history for thousands of years. With more than 500 photographs and insightful commentary, they reveal the remarkable beauty of the people, land, villages, textiles, and vernacular architecture across seven countries of West Africa, situated between the Sahara Desert and the Atlantic Ocean.
The book celebrates the artisanship of tribal people who use building methods that are both practical and ingenious and that respond not just to local climate, materials, and topography, but also to the needs of the inhabitants with poetic insight, creating environments that are stimulating and sustainable. With their clarity, function, and beauty, these villages are living models of what community life can be.
Steven and Cathi House are partners in the award-winning architectural firm House + House. Their diverse body of work demonstrates their passion for site-specific, well-choreographed buildings. Their work has been exhibited widely and featured in national and international publications including the monographs House + House Architects: Choreographing Space; Mediterranean Villages; and Houses in the Sun.
They have traveled to more than sixty countries documenting the living environments of indigenous people and acknowledge the profound influence of vernacular architecture on their work. To promote travel, they established CASA: The Center for Architecture, Sustainability, and Art in Mexico. The Houses divide their time and practice between San Francisco and San Miguel de Allende, Mexico.