7 Female Visual Artists Positively Impacting The Film Industry
From directors to cinematographers to set photographers, these women are making huge strides within the film industry.
When people think about the film industry, their minds usually turn to the leading directors lined up to win Oscars for that year. However, so much more goes into the art of filmmaking than just directing, although the director's role is a central aspect of a film's outcome.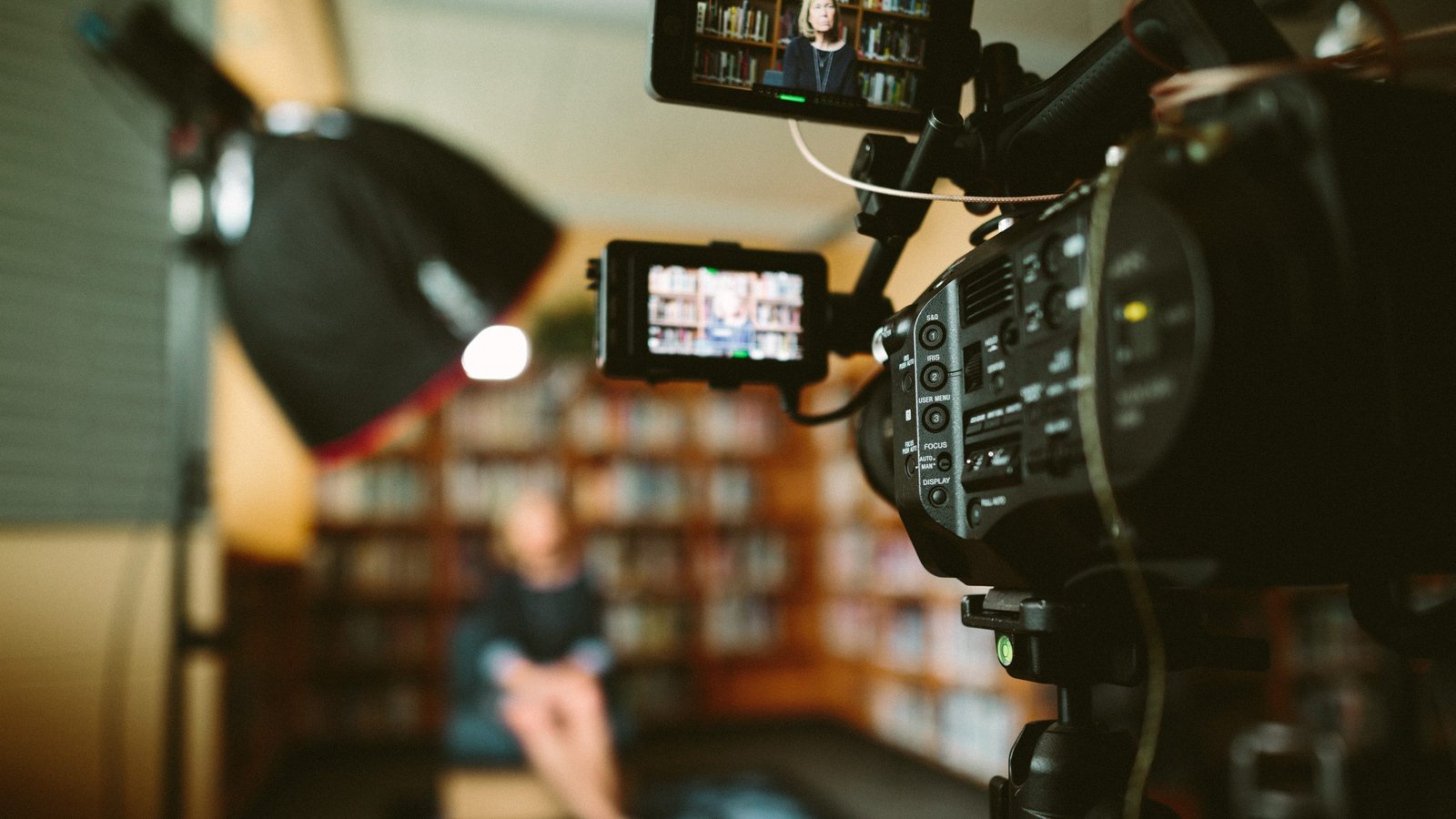 Combined with directors, cinematographers, set photographers, sound designers, screenwriters, and various other roles play a staple part in creating a revolutionary film. From the message a film conveys, to the specific shots displayed, and down to the unique color palette used, there are many heads and hands that go into the piece's final outcome. Behind each aspect of a film is a team of creative, talented, and clever individuals.
Out of the millions of amazing visual artists impacting the industry, we decided to put together 7 specific people who make valuable contributions to the film industry:
1. Karena Evans
Karena Evans is a Canadian filmmaker and music video director. She gained widespread recognition for her work on music videos for popular artists such as Drake and SZA. Evans was born on April 17, 1996, in Toronto, Canada.
Evans first began directing music videos while studying film at Ryerson University in Toronto. In 2014, she directed her first music video for the Toronto-based rapper Prime, and from there, her career took off. Her breakthrough moment came when she directed Drake's music video for "God's Plan" in 2018, which garnered widespread acclaim and became a viral sensation. The video, shot in Miami, showcased Drake giving away a million dollars to various individuals and organizations.
Since then, Karena Evans has continued to work with high-profile artists, including directing Drake's videos for "Nice for What" and "In My Feelings." Both of these videos also achieved great success and received critical acclaim for their creative storytelling and visual style.
2. Ellen Kuras
Ellen Kuras is an American cinematographer and film director who is widely regarded as one of the most talented and innovative cinematographers of her generation. She has been the director of photography on numerous acclaimed films, and her work has earned her several prestigious awards and nominations.
Born in New Jersey, she began her career in film in the 1980s as a camera assistant and operator. She rose to prominence in the 1990s with her work on a series of groundbreaking indie films, including "Swoon," "I Shot Andy Warhol," and "Personal Velocity," for which she won the Best Cinematography Award at the Sundance Film Festival.
Kuras has also worked extensively in the documentary genre, and she has been the cinematographer on several acclaimed documentaries, including "The Farm: Angola, USA," "Grateful Dawg," and "The Betrayal – Nerakhoon," which was nominated for an Academy Award for Best Documentary Feature in 2009. In addition to her work as a cinematographer, Kuras has also directed several films, including the documentary "The Little Death," which explores the intersection of sex and death, and the narrative feature "The Sopranos," which is based on the hit HBO series.
Throughout her career, Kuras has been recognized for her groundbreaking work in cinematography, and she has received numerous awards and nominations, including an Emmy Award, a Peabody Award, and multiple Independent Spirit Award nominations. She is widely considered to be one of the most important and influential cinematographers of her generation.
3. Chiabella James
Chiabella James is a British-born photographer who is currently based in Los Angeles. She is best known for her work as a stills photographer in the film industry, capturing behind-the-scenes images on movie sets. She began her career in photography as a photojournalist in London, working for newspapers such as The Guardian and The Independent. She later moved to Los Angeles to pursue her passion for the film industry and has since worked on many high-profile films and TV shows.
Some of James' notable credits as a set photographer include "The Avengers," "Spider-Man: Far From Home," "The Hunger Games: Catching Fire," and "Star Trek Beyond." Her images offer a glimpse into the production process and the people behind the scenes, capturing intimate moments and candid portraits of actors, directors, and crew members.
James has also published a book on her photography called "The Art of Behind the Scenes," which features her work from over a decade in the film industry. Her work has been exhibited in galleries in Los Angeles and London and has been featured in publications such as Vanity Fair, Rolling Stone, and The Hollywood Reporter.
4. Nia DaCosta
Nia DaCosta is an American filmmaker, writer, and director known for her work in independent film and television. Born in New York City, DaCosta began her career in film as a production assistant on various projects before making her directorial debut with the independent film "Little Woods" in 2018. The film, which she also wrote, starred Tessa Thompson and Lily James and premiered at the Tribeca Film Festival, where it was well-received by critics.
In 2021, DaCosta directed the horror film "Candyman," a sequel to the 1992 film of the same name. The film, which she co-wrote with Jordan Peele and Win Rosenfeld, was a critical and commercial success, grossing over $77 million worldwide. DaCosta became the first Black woman to have a film debut at number one at the U.S. box office.
DaCosta has also directed episodes of the television series "Top Boy" and "The Marvelous Mrs. Maisel," and she has been tapped to direct the upcoming Marvel film "The Marvels," which is set to be released in 2022. She has been praised for her ability to tell stories with depth and nuance, and for bringing fresh perspectives to traditional genres like horror and superhero films.
5. Veronica Bouza
Born in Venezuela, raised in Spain and now based in Los Angeles, California, Veronica Bouza is a rising star in cinematography who was named one of the "2022 Rising Stars of Cinematography" by the American Society of Cinematographers. She was recognized for her work on the short film "A Bowl of Rice," which she shot on location in Japan. Through her work as a cinematographer, she creates films, videos, installations, and performances that explore themes of identity, memory, and social justice.
Bouza first began her film experience working as an electrician on multiple film sets. However, after being offered a position as a camera trainee, she began working behind the camera on various film projects. After falling in love with the art form, Bouza continued working as a film assistant and eventually went back to school to gain a degree in film. She now holds an MFA in Film and Video from the California Institute of the Arts, where she studied experimental film and animation.
She has exhibited her work in galleries, museums, and film festivals internationally, including the Museum of Contemporary Art in Los Angeles, the Museum of the Moving Image in New York, and the Rotterdam International Film Festival. Bouza's film work often combines found footage, archival materials, and original footage to create collages that explore historical and cultural narratives. Her installations and performances often incorporate live music, dance, and interactive elements to create immersive experiences for the audience.
In addition to "A Bowl of Rice," Bouza has also shot the short films "Late Night Service" and "Wings," as well as several music videos. She is known for her attention to detail and her ability to work collaboratively with directors and other members of the film crew to create a cohesive vision for each project. Overall, Veronica Bouza is a rising talent in the world of cinematography, with a unique perspective and a promising career ahead of her.
6. Hannah Lux-Davis
Hannah Lux Davis is an American music video director and filmmaker. She has gained recognition for her work on music videos for various popular artists in the music industry. Born on May 17, 1986, in Bellevue, Washington, Davis has established herself as one of the industry's leading directors.
Davis began her career in the entertainment industry as a dancer, performing in music videos and stage shows. She transitioned into directing music videos in the early 2010s and quickly made a name for herself with her visually striking and innovative style.
Over the years, Hannah Lux Davis has collaborated with numerous high-profile artists, including Ariana Grande, Halsey, Nicki Minaj, Demi Lovato, and many others. Some of her notable works include Ariana Grande's "Thank U, Next," "7 Rings," and "Side to Side," Halsey's "Bad at Love," and "Without Me," and Nicki Minaj's "Anaconda."
7.  Lucy Laucht
Lucy Laucht is a British-born travel photographer and writer, currently based in Brooklyn, New York. She is known for her stunning images of landscapes, cityscapes, and people from around the world, which she shares on her popular blog and social media accounts. Through  Laucht's work as a film set photographer, she has captured behind-the-scenes moments on various film and television sets. Her film set photography work has been featured in publications such as Variety, Vogue, and The Hollywood Reporter.
Laucht's film set photography often focuses on capturing intimate moments and interactions between cast and crew members, as well as candid shots of the sets themselves. Her work provides a unique perspective on the filmmaking process and offers fans a glimpse into the world of their favorite movies and TV shows.
Some of the films and TV shows that Laucht has photographed include "The Marvelous Mrs. Maisel," "The Flight Attendant," and "The Politician," among others. Her film set photography work has been praised for its ability to capture the essence of a production and convey the mood and atmosphere of a set through her images.
Laucht is known for her ability to capture the essence of a place and its people in her images, and her work has inspired many people to explore the world and appreciate its beauty. She continues to travel extensively, seeking out new adventures and capturing the world's wonders with her camera. Overall, Laucht's film set photography is a testament to her skill as a photographer and her ability to capture the beauty and complexity of the world around her, whether it's through her travel photography or her work on film and television sets.