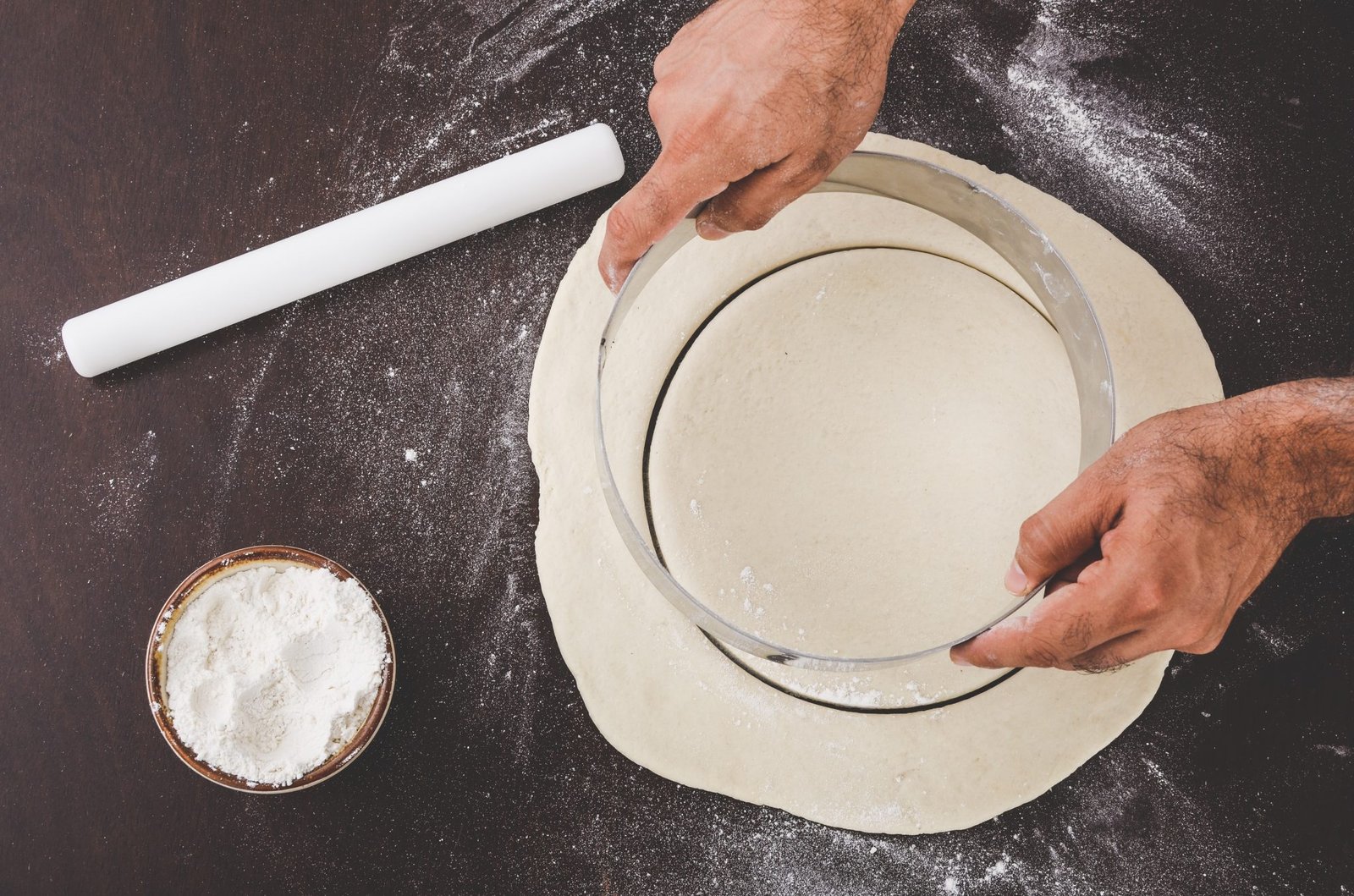 JSHealth Brings Healthy Recipes To Autumn
Start eating clean this Fall with the below delicious and healthy recipes from JSHealth!
As the founder of JSHealth, Jessica Sepel has helped people worldwide develop a healthier relationship with food with her Undiet approach – championing practical ways to achieve a balanced lifestyle.
From Pumpkin Spice Breakfast Bars to Cinnamon-Roasted Sweet Potato Salad, these are the best recipes to keep your health goals in check. Halloween is also just around the corner! JSHealth has you covered with spooky treats that will definitely impress your friends or any trick or treaters that pop in!
Halloween Cobweb Cookies
These super easy healthy Halloween cookies are made with rice malt syrup so they're low GI and contain cinnamon for even more blood sugar stabilization. Decorate with black and hulled tahini for the perfect spooky treat!
Makes: 12
Ingredients:
• 1 ½ cup almond meal
• ½ tsp baking powder
• pinch of sea salt
• ½ tsp cinnamon
• 2 tbsp coconut oil, melted
• 2-3 tbsp rice malt syrup
• 1 tbsp hulled tahini
• 1 egg
• 1 tbsp black tahini
For the topping:
• 1 tbsp black tahini
• 1 tbsp hulled tahini
Method:
1. Preheat oven to 160 degrees or 320°F.
2. In a medium-sized mixing bowl, stir the almond meal, baking powder, salt and cinnamon until combined.
3. In another mixing bowl, whisk the coconut oil, rice malt syrup and hulled tahini until well combined.
4. Add egg to the wet mixture and whisk for a further 2-3 minutes, until light and thinned.
5. Fold the dry ingredients into the wet mixture, until combined.
6. Divide the mixture into two even batches.
7. Add the black tahini to one batch and mix to combine.
8. Wet your hands slightly and roll tablespoon-sized amounts of dough into balls then flatten on a lined baking tray.
9. Bake for 10-15 minutes or until lightly golden around the edges.
10. Allow to cool completely on baking tray.
11. Once cool, place the hulled tahini and black tahini into separate piping bags (or sandwich bags with the corner snipped off!) and pipe black cobwebs onto the light cookies and tahini cobwebs onto the black cookies.
12. Store in an airtight container for up to 3-4 days.
Pumpkin Spice Breakfast Bars
Pumpkin spice is blood-sugar balancing, soothing on the digestive system and a great natural sweetener. These bars are packed with good fats, antioxidants, and protein to keep you glowing all morning! If you don't have pumpkin spice you can use a combination of cinnamon, nutmeg, and ginger.
Makes: 8
Ingredients:
• 10 medjool dates, pitted and chopped
• ½ cup sunflower seeds
• ½ cup pumpkin seeds
• ½ cup raw almonds
• ½ cup organic oats or quinoa
• 3 tbsp flaxseed
• 2 tbsp sesame seeds
• 2 tbsp sultanas or currants
• 2-3 tsp pumpkin spice
• 3 tbsp almond butter
• 2 tbsp organic coconut oil
• 2 tbsp maple syrup or honey (optional)
For the Turmeric drizzle:
• 2 tbsp tahini, 1 tsp turmeric, 1 tsp maple syrup
Method:
1. Place all the ingredients in a food processor and pulse until well combined – the mixture should be firm but soft.
2. Grease and line a 20cm square baking tray and press the mixture in evenly with the back of a spoon.
3. Combine the ingredients for the turmeric drizzle and stir until smooth and combined. Drizzle over mixture.
4. Cover and freeze for 30-40 mins or until firm.
5. Remove from the freezer and cut into eight bars.
6. Store in an airtight container in the fridge for up to a week.
Cinnamon-Roasted Sweet Potato Salad with Cranberries & Pecans
Serves: 2-4, as a side
Ingredients:
• 1-2 small sweet potatoes, washed and chopped into cubes
• 1 tbsp olive oil
• Sea salt and pepper
• 1 tsp ground cinnamon
• 4 big handfuls of fresh rocket, washed
• 1 tin organic lentils, rinsed and drained
• ¼ cup pecans, roughly chopped
• Handful of dried cranberries, roughly chopped
For the Tahini Drizzle:
• 2 tbsp tahini paste
• 1 lemon, juiced
• 1 tbsp olive oil
• 1-2 tbsp filtered water
• Handful of fresh chopped herbs
Method:
1. Preheat oven to 180°C or 360°F. Line a baking tray with baking paper.
2. Add the chopped sweet potato to the baking tray and drizzle with olive oil. Season generously with salt and pepper, sprinkle with cinnamon, then add the tray to the oven for 30-35 minutes, or until sweet potato is golden and cooked through.
3. Meanwhile, make the tahini drizzle by adding all drizzle ingredients to a bowl and whisking until smooth. Season with salt and pepper.
4. Arrange rocket on a serving plate or wooden board then add roasted sweet potato. Spoon over lentils and tahini drizzle. Top with chopped pecans and dried cranberries.
This sweet potato salad just sings with flavor, color and texture! It makes the most divine and satiating lunch or dinner – veggie friendly too!