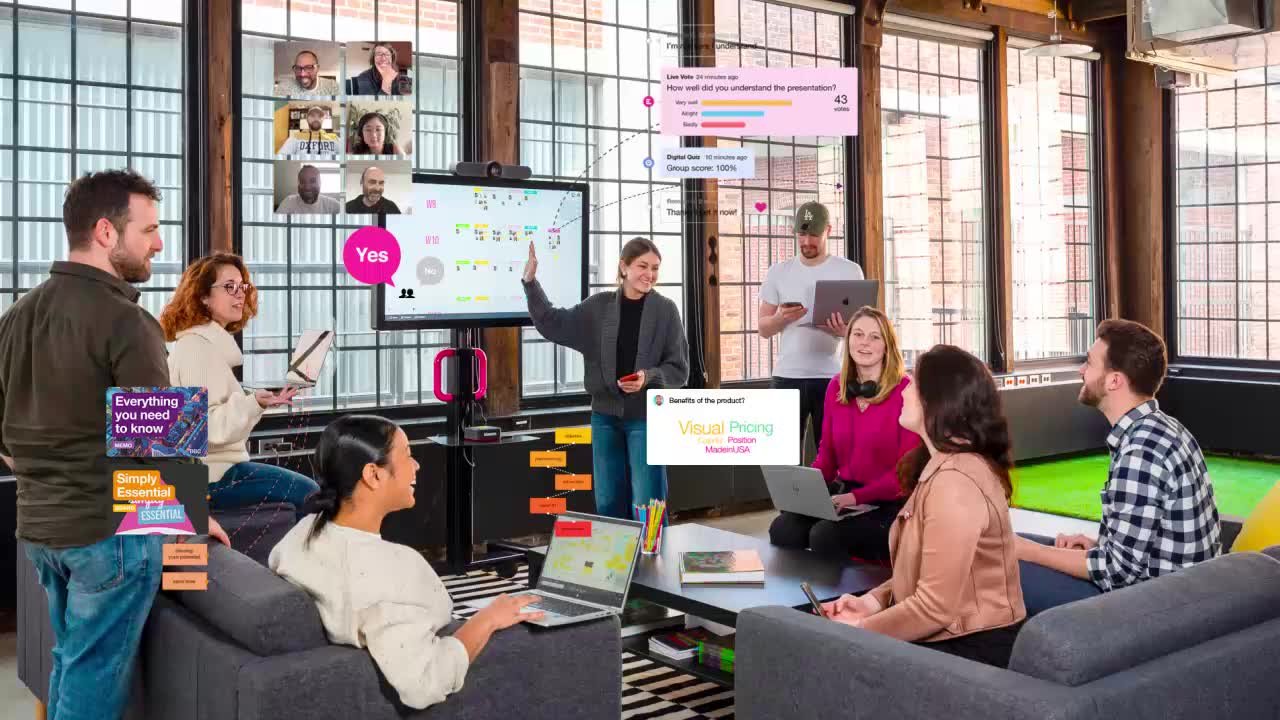 Klaxoon Unveils Exclusive Playground At Viva Technology
Live at Viva Technology, Klaxoon unveils "Stage 1," an exclusive playground dedicated to boosting meeting performance.
They are also introducing the new generation of its Workshop Platform, Engage Edition. Upon its launch in the USA, Klaxoon, the leader in meeting efficiency, chooses Viva Technology to showcase, for the first time in Europe, the brand-new generation of its Workshop Platform, Engage Edition.
The company also unveils a new exclusive training space, "Stage 1", that will empower teams to boost the efficiency of their meetings. A true playground to experiment with a new way of running meetings to make them more efficient and more inclusive. The goal? Unlock unprecedented levels of engagement and efficiency.
Engage Edition
With over 100 new features, the latest generation of the Workshop Platform, Engage Edition was unveiled last March and is now being showcased on the Klaxoon booth at Vivatech. Klaxoon, which started off as a Startup at Vivatech in 2016, has long since proven its ability to disrupt the market of teamwork management, with over 10 million users on its platform. Klaxoon has also been identified in the U.S. as one of the Leading solutions in Team Collaboration, by G2 (G2 Market Research, spring 2022).
Powered with Klaxoon's expertise in highly participative meetings, the Workshop Platform Engage Edition allows teams to reach extremely high levels of participation and engagement for much more inclusive teamwork. Feedback from its users are unanimous: Levels of engagement on all projects are greatly increased, participants have better visibility, and stakeholders all witness stronger alignment.
Performance and Efficiency
With "Stage 1", Klaxoon continues its dynamic in researching and enhancing team performance and efficiency. Empowered by Klaxoon experts', users will be able to experiment with their own rituals and work on upgrading their practices to reach higher levels of participation, efficiency, and inclusivity. This exclusive space will be the opportunity to question new ways of discussing, sharing, and meeting.
"Stage 1" measures discussion performance and the quality of interaction in real time. Klaxoon offers a space connecting live meetings with other dimensions of team collaboration: participation, asynchronous, hybrid, time spent, and results.
Not a Traditional Conference Room
For this 2022 edition of Viva Technology, on the Klaxoon booth, the time has come to flip over the desks and chairs and revolutionize the meeting room. Klaxoon breaks free from traditional equipment, symbols of a bygone era in which meetings were in person only, where the office settings limited collaboration, impairing actual teamwork.
With "Stage 1", the meeting room adapts to the team, rather than the other way around. The space can be customized for people's needs – to use one, two, or three screens, for example, equipped with articulated and modular arms, mounted on a sliding base, touchscreens with handles… They can change position, be lowered, lifted, turn and pivot. Some boards and panels are available for writing, drawing, and hanging various documents up.
The Workshop Platform Engage Edition is displayed on all screens, thanks to the power of the Klaxoon Box. "Stage 1" also embarks an audio system above the ground, at the center of the space. It allows for the recording and diffusion of high-quality sound to optimize work in hybrid mode.
"Stage 1" acts as a tool for training and performance enhancement, while measuring workshop efficiency. On the floor, a lighting system indicates the performance of the meeting on 5 criteria: time spent in the meeting, level of engagement, results, and the ability to work asynchronously and in hybrid mode.
"Our technologies offer the opportunity to rethink the workspace and transform our way of interacting, contributing, and expressing ourselves. 'Stage 1' is the very first meeting space that raises the consideration for what happens not only within the meeting room but also what happens outside. 'Stage 1' finds itself at the heart of our ambition: facilitate change and make meetings ever more engaging and inclusive", adds Matthieu Beucher, CEO and Founder.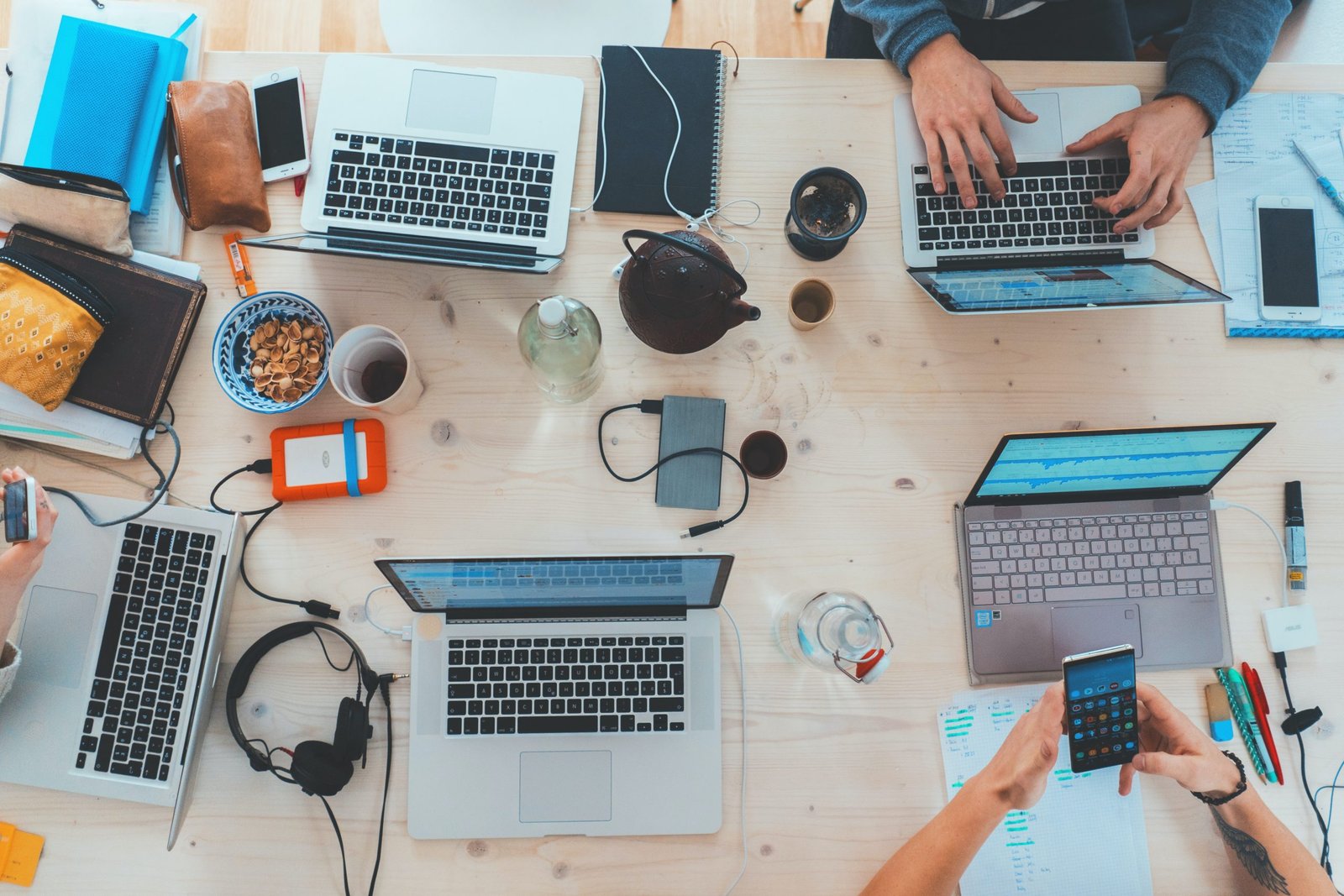 About Klaxoon
Klaxoon has been revolutionizing meetings since 2015, by imagining and designing tools to boost team efficiency. The Workshop Platform, adopted by millions of teams across the globe, gathers in one place an exhaustive set of powerful features to facilitate teamwork and engage all participants. It consists of a very easy and intuitive platform to run participative workshops from anywhere, asynchronously or not, with high levels of engagement and efficiency. Over 10,000 organizations (any sector, company size, function…) use the Workshop Platform on a daily basis. An amazing team of over 300 people, spread across 10 time zones, are working every day from offices in the U.S. (Boston), France (Rennes, Paris, Lyon), and Singapour to take Klaxoon further.