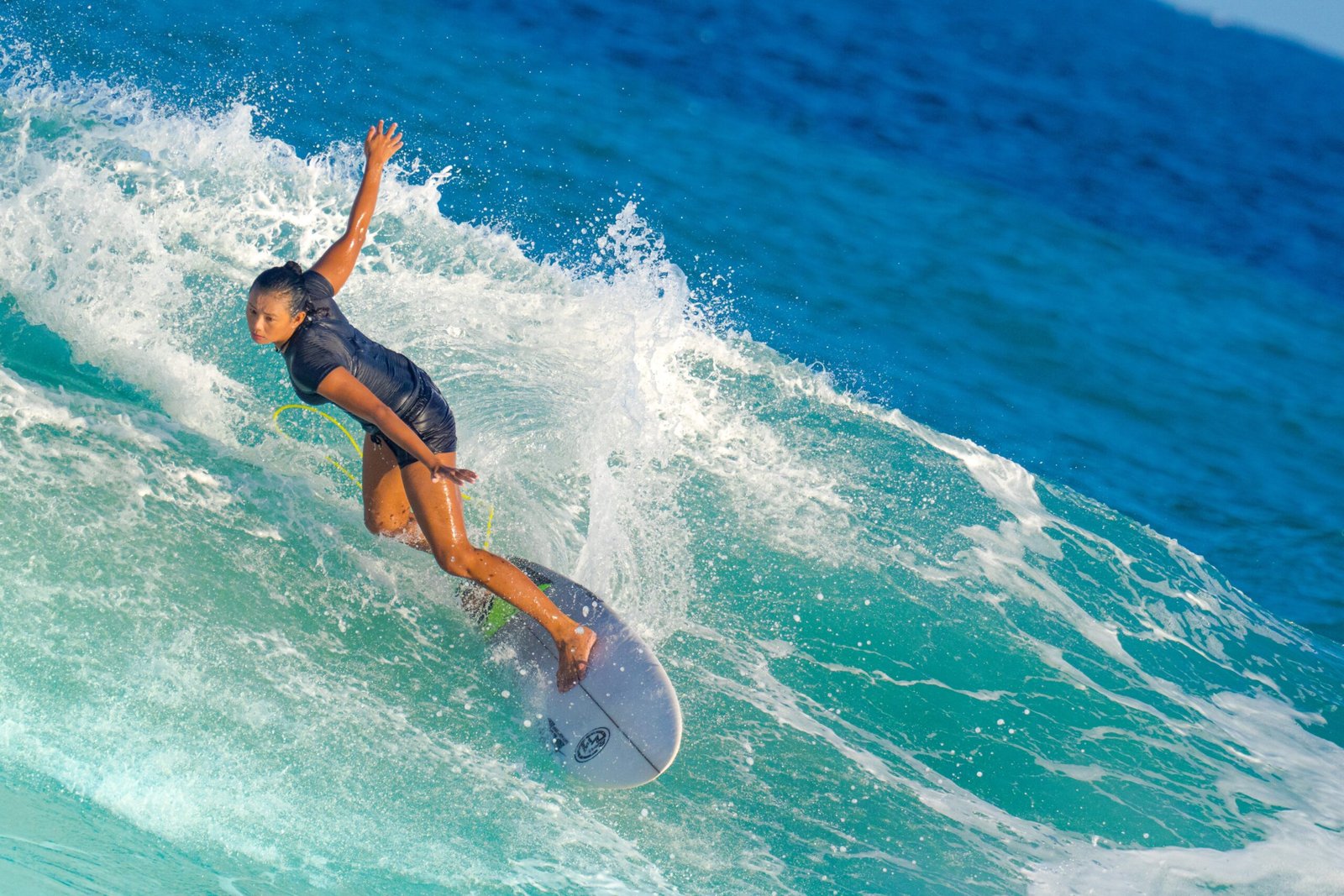 6 Water Sports You Should Try On Your Travels
There are many different styles of travel that you can enjoy when you're seeing the world.
Some people like to take things slowly while others want to be on the move. If you're the sort of person who travels because they're looking for new things to try, and perhaps because you're looking for a thrill, there are plenty of different sports and activities you can try out.
When you're going to be near the ocean, by a lake, or near any other body of water, you often have the option of trying out various water sports, which can all be a lot of fun.  Whether you're on the water or in the water, you can discover new ways to have fun and experience a destination. Take a look at these water sports ideas for your next trip.
Surfing
Surfing may look tricky, but anyone can get started with it in just a few short sessions. As long as you're already a strong swimmer, you can give it a try. It's best to have some lessons, which will often stand on solid land so that you can practice getting onto your board first. Within a couple of lessons, you could start feeling confident enough to take on a few waves and maybe even strike out on your own. It's often pretty easy to find surfing lessons on beaches, especially in popular surfing locations.
Jet Skiing
If you're looking for something exciting but you're perhaps not too keen on the idea of ending up in the water, jet-skiing could work for you. You'll still get wet, but you can pretty much guarantee that you're going to stay on top of the water. Take a look at some jet skiing men's wetsuits to get properly kitted out for it and then see if you can find some jet ski hire options when you're traveling. You'll need to learn how to balance and concentrate to stay on, among other things. It's a good idea to take a training course first to help you ride safely.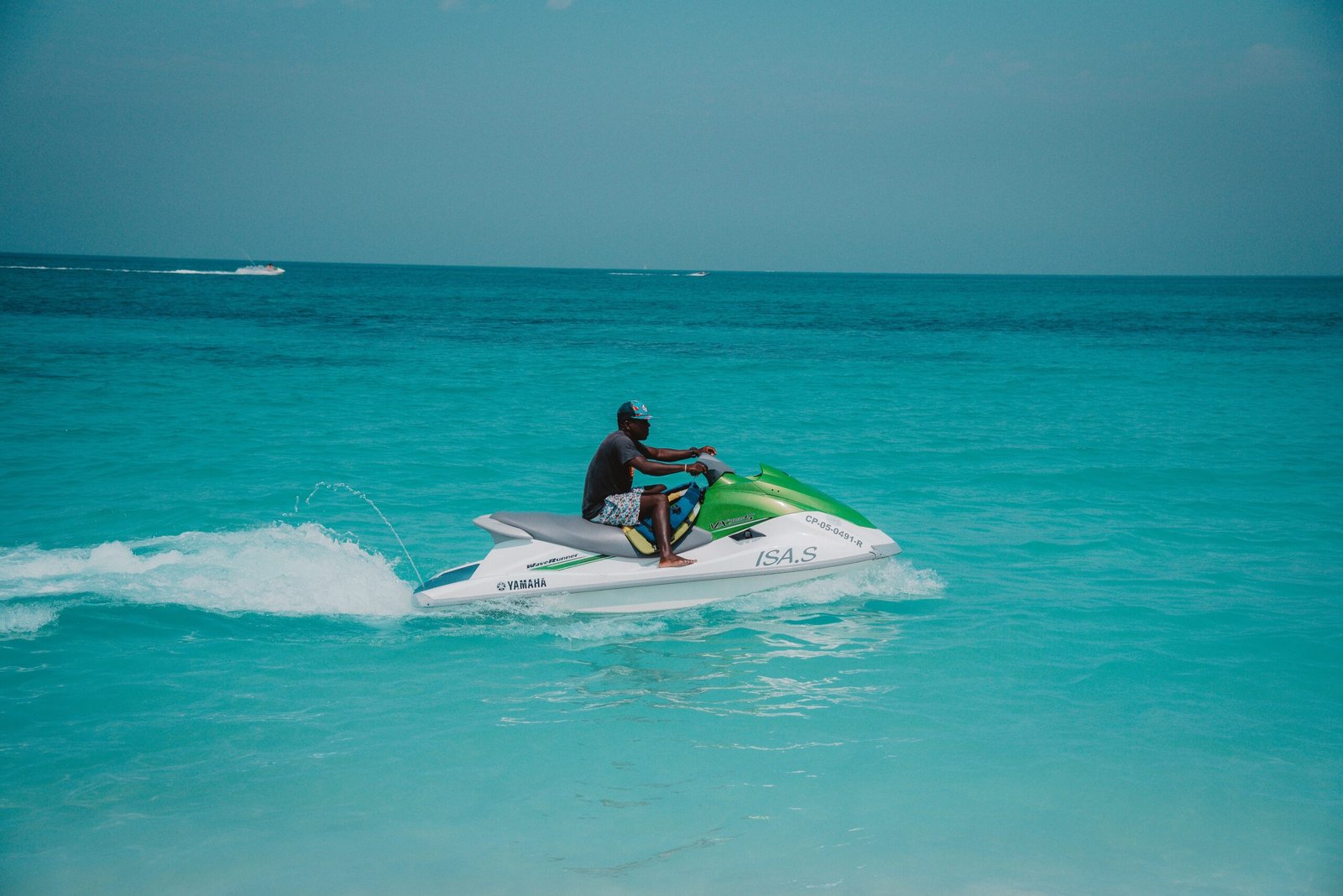 Kayaking or Canoeing
Anyone who would rather be sitting down might like to try out kayaking or canoeing as a water sport. This is something you can do in a number of environments, including along coasts and in the sea, on rivers, and on lakes too. It's pretty easy to pick up and you can share a canoe or kayak with another person. A couple of starter lessons or even just an hour or two of instruction can help you to get started. A canoe is open, while you sit with your legs inside a kayak. You can get different types too. For example, a sea kayak is longer while a white water kayak is short and easy to maneuver.
Windsurfing
Windsurfing is like a cross between sailing and surfing. You have a board with a sail attached to it and use both the wind and the waves to move. It's one of the harder water sports to master, but it's worth it if you want to try something new and perhaps windsurf in different destinations around the world too. If you want to try it out, look for somewhere that will give you lessons and where you can hire the equipment that you need.
Water Skiing or Wakeboarding
Whereas windsurfing requires a certain amount of wind and surfing needs waves, water skiing or wakeboarding don't need either of these things. With a boat to pull you along, you have everything that you need to get you moving on the water. Water skiing involves wearing skis, whereas a wakeboard is a little bit more like a snowboard. Most people will say that wakeboarding is more difficult than water skiing, but they can both take a little while to get used to. It's worth it if you're looking for a thrill, though.
Parasailing
If being on the water isn't enough for you, what about flying above the water? Parasailing combines wakeboarding and parachuting, getting you up into the air through the combination of a specially designed parachute or canopy and a boat to tow you along. You can enjoy it on your own but you can also try it out in tandem with someone else. Not only is it thrilling, but you can get a great view from up high and maybe even spot some wildlife when you're up there.
Try out some water sports when you next go traveling for some fun things to do. You don't have to be by the sea; there are plenty of lakes and rivers where you can have fun too.