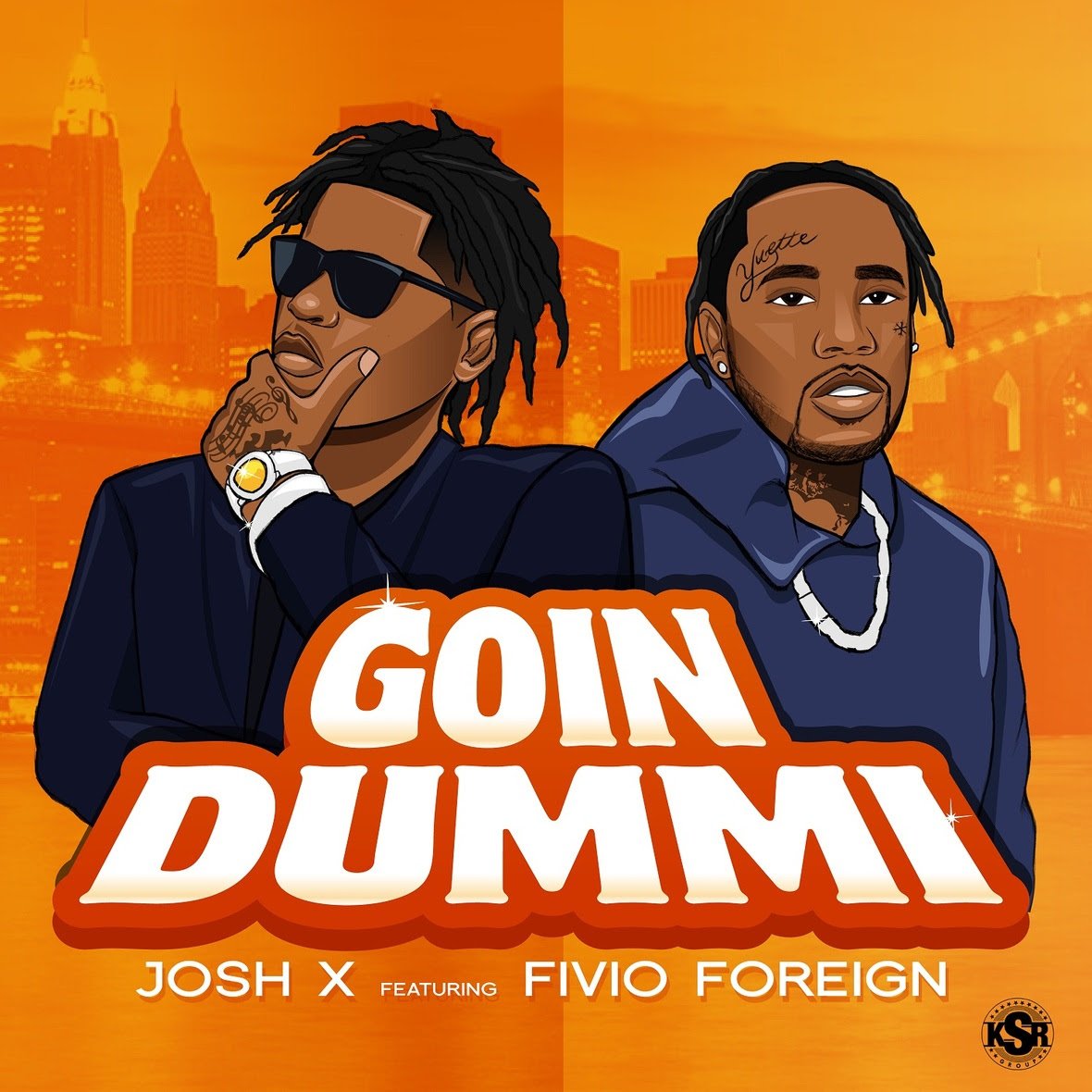 Singer-Songwriter And Producer Josh X Releases Visuals For Smash New Single, "Goin Dummi" Featuring Fivio Foreign
"Goin Dummi" was written by Josh X and Fivio Foreign and produced by DJ Swanko.
The music video was directed by Picture Perfect.
"I wanted to create a vibe that was going to inspire others to simply live a lil and go out and have a great time with friends. Be it a club, a party or whatever makes you happy, just "go dummi", even for one night and celebrate the gift of life," mentions Josh.
"Goin Dummi" just made its world premiere on HipHopDX.com and is available on all streaming and download platforms now, via the KSR Records label imprint.
Josh X currently has the streets and clubs nationwide on fire with his latest releases "Henny & Highgrade" and the smash "Eskize Mwen" featuring Baky. "Henny & Highgrade" served as quite the introduction of this new Josh X vibe, delivered over a bass-heavy, Hip-Hop inspired beat, Josh paints a vivid picture of the lifestyle his success has afforded him and those he cares for the most this single is not Josh's first foray into the limelight.
Just coming off the success of his last release, "I Miss You," the Haitian-American singer, created quite a buzz with earlier tracks featuring Hip-Hop heavyweights like Jadakiss and, most recently, Rick Ross. Industry professionals are also quite familiar with this young virtuoso, who began playing classical piano at the age of 6.
Since figuring out in college that his passion for music would be best expressed in the R&B world, Josh X has amassed quite the songwriting and production resume'. He has worked alongside multi-platinum producers and artists including Swizz Beatz, Jerry Wonder, and Birdman and even played an instrumental role in Cardi B's development as an artist, collaborating with her on early singles "Selfish" and "Heaven On My Mind."
As he steps into this latest phase of his career, Josh X is boldly embracing all facets of his talents and interests. Following the release of "Henny & Highgrade," the new release of his first song in English and Haitian Kreyol, "Eskize Mwen," with an assist from rapper Baky, one of the most prominent figures in Haitian music over the last few years is anticipated to set the summer on fire.
And he digs deeper into his Hip-Hop bag when he tags Fivio Foreign for his guaranteed summer anthem, "Goin Dummi." Josh X doubles as the latest culinary star to take over YouTube cooking show, That Guy Can Cook. Between the music and the food, Josh X is on a mission to flood the world with flavor. And he absolutely has something for every palette.