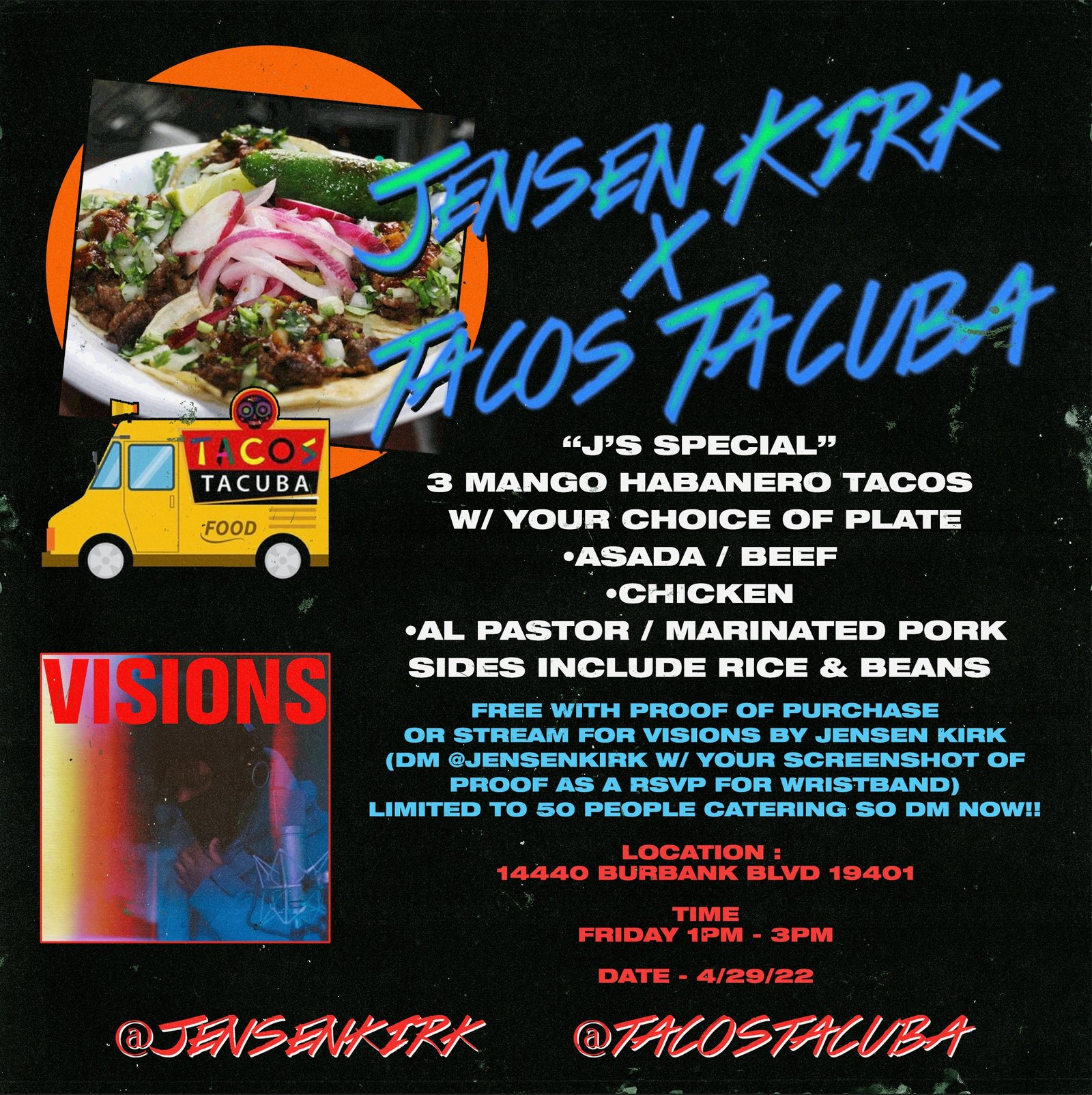 Jensen Kirk Partners With Tacos Tacuba For Specialty Tacos In Celebration Of New Album: Visions
In celebration of the new release 'Visions', Jensen Kirk partnered with Tacos Tacuba on April 29th in Los Angeles to deliver free tacos for listeners who downloaded and streamed the album.
Jensen Kirk is a South Central, Los Angeles rapper who has made his print in hip-hop. Visions is the evolution of his artistry, demonstrating his new sound, songwriting capabilities, and go-getter energy. Fans can expect to hear his creative ethereal beats and smooth wordplay along with production from producers Willie B, Super Miles, and OAG.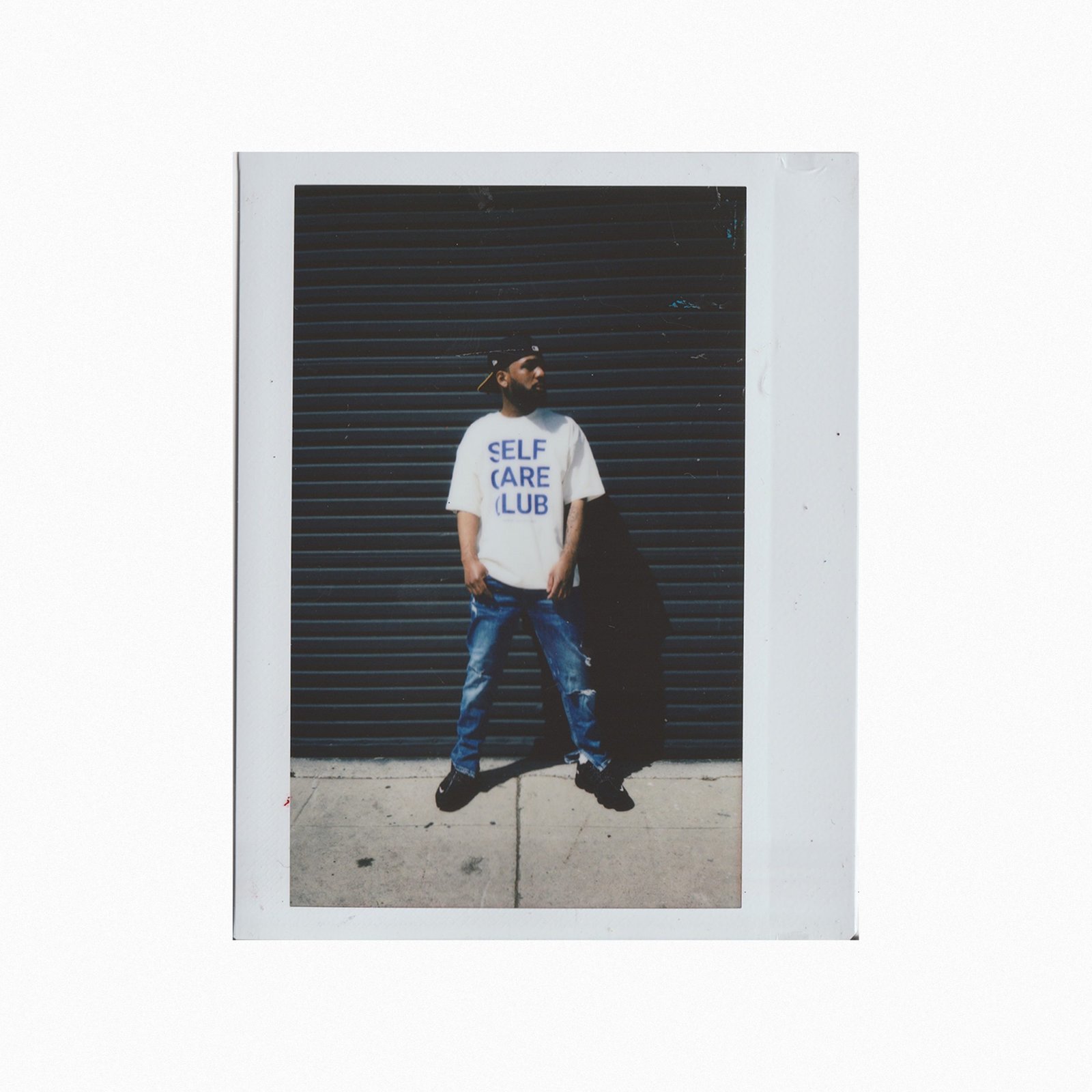 The partnership created the "J Special" that came with 3 Mango Habanero Tacos, choice of meat, and sides of rice & beans. Tacos Tacuba is bringing color, culture, and big authentic Mexico City flavors to the streets of L.A. They firmly believe that food is the foundation for building connections between strangers and building a strong community.
Claudia Reyes, one of the founders of Tacos Tacuba has big plans for the future. Going up against traditional family ideas about the business was particularly tough for Claudia but being at odds with family was actually the push she needed to navigate the business and turn it into the success it is today. Jensen Kirk can relate to that determination and focus due to the long stretches within music and obstacles being thrown his way, having to hurdle each and everyone to see the vision through. This is what lead to his new album: VISIONS.